Dog walker Eric Maus was taking a stroll through Prospect Park with a couple of clients, Gouda and Lily, when he came across the saddest sight.
There was a Pit Bull tied to a tree with a note attached.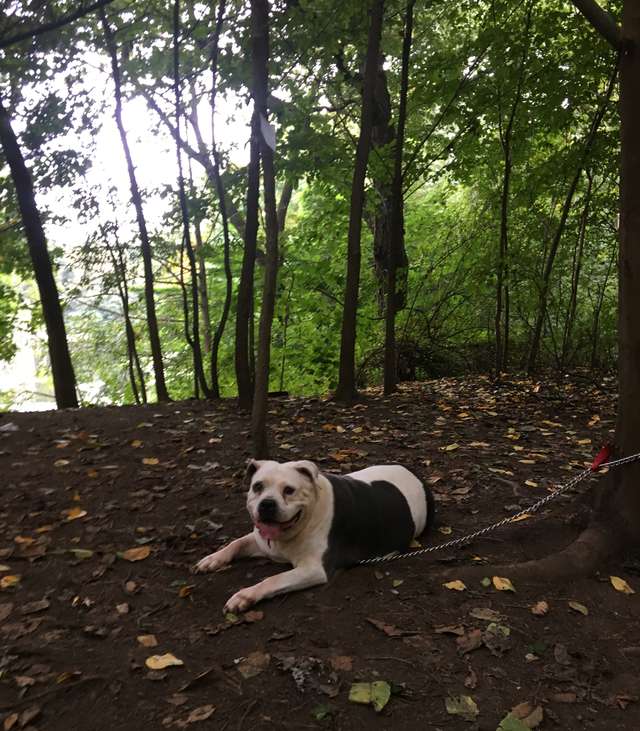 Eric Maus
"Take me home. I'm a great dog. I'm 7 years old. Don't let my size scare you. I'm sweet."
Eric approached with the two other dogs, and the gentle giant didn't move an inch. She was very friendly and very loving.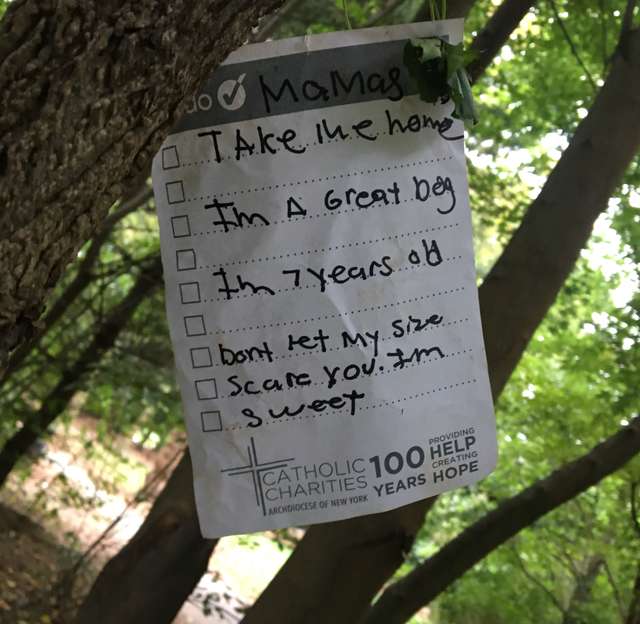 Eric Maus
The dog walker knew he couldn't leave her behind, but he wasn't sure what to do. Prospect Park wasn't a good place for a dog to be alone, yet here Mamas was.
So Eric took to Facebook to post a photo of Mamas to a neighborhood page asking for advice. And within just a few minutes, responses started. . .  >> Click To Continue Reading This Story. . .