When a severe storm system recently passed through Oklahoma, it resulted in damaging winds, torrential rain, and days of flooding.
In Webbers Falls, the floodwaters measured 12 feet high — and they were rising. Most of the town had to evacuate by the end of May…but, unfortunately, one family was forced to leave behind their beloved dog.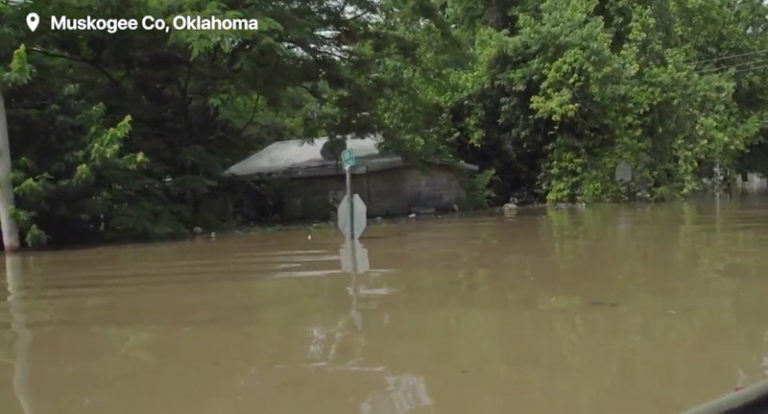 Source: American Humane / YouTube
The poor pup's name was Roscoe, and he was left behind in a fenced-in area of the family's yard. They hoped he would be able to fend for himself until they were able to return to their home to save him.
For two whole days, the desperate dog fought against the rising floodwaters without his humans around to help.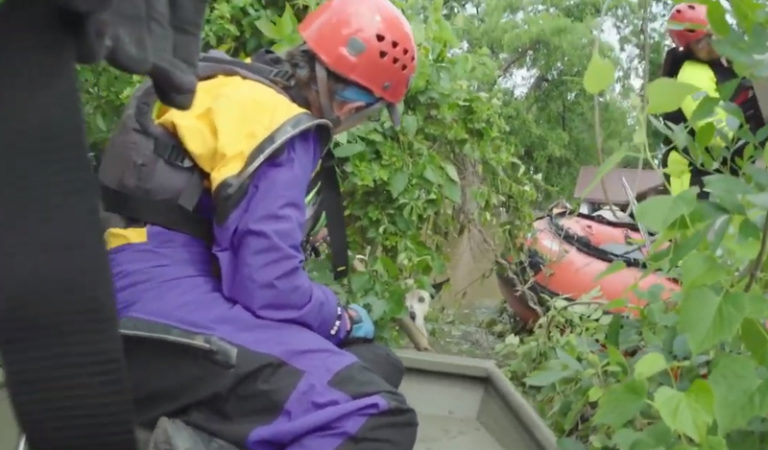 Source: American Humane / YouTube
Thankfully, the panicked owners reached out to the rescue organization American Humane for help. If the family couldn't rescue him themselves, they would need a crew of professionals to do it for them.
Along with Code 3 Associates and the Webbers Falls Fire Department, the rescuers took a set of boats out to look for Roscoe. They were able to bring along medical supplies and a veterinarian, just in case the situation was dire.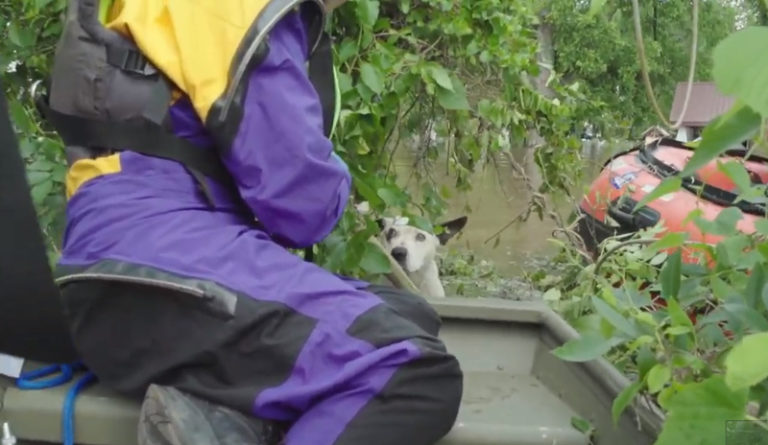 Source: American Humane / YouTube
The rescue team weren't sure if they would find Roscoe alive…but were shocked when they saw his tiny, white face peeking up from the flood waters! The water levels got so high, he had to climb into a small tree to keep his head above water.
But the pup didn't give up, he knew his humans wouldn't abandon him completely.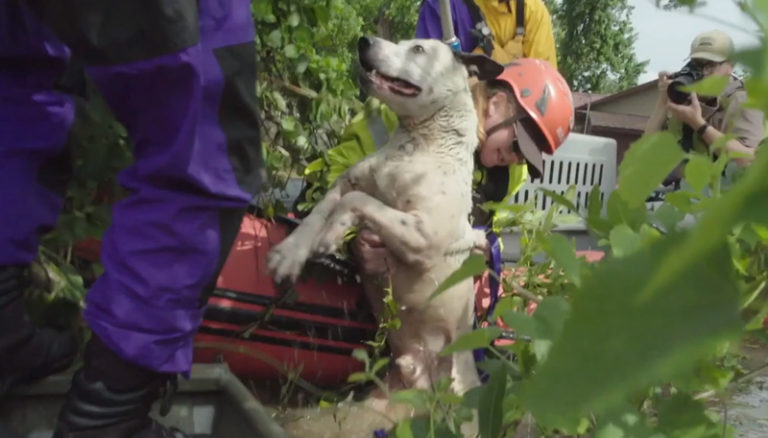 Source: American Humane / YouTube
When the team pulled him out of the water, his eyes were filled with "fear and exhaustion." The poor dog was stuck in the mud and rising water for days, barely clutching to a tiny tree. It was a miracle he was able to survive.
Once Roscoe and his family reunite, they may need to help him get psychological and physical therapy to help him overcome this traumatic ordeal…but at least he is alive! To be separated from a loved one during such extreme circumstances would be heartbreaking. Each and every member of the rescue team deserve a big hug for helping save this pup in need.
Please 'SHARE' to pass on this story to a friend or family member