Sacramento SPCA recently shared a heartbreaking story about a sweet puppy. The puppy came in with a lot of pain, which began after he had eaten a large number of short ribs.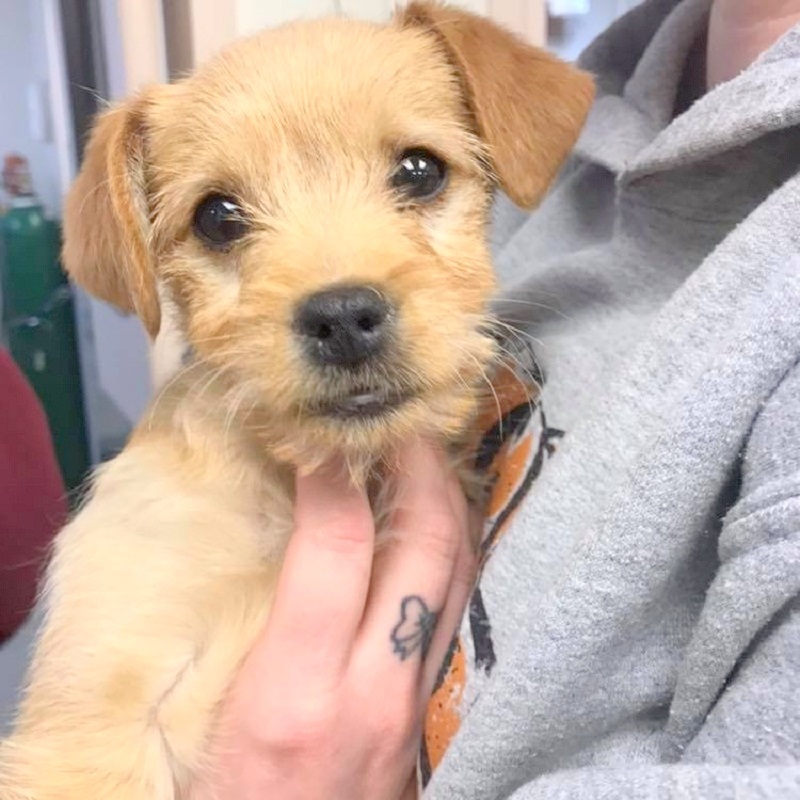 Facebook/Sacramento SPCA
Nobody had any idea if the puppy was given the ribs or if he ended up eating them from the garbage, but the puppy's condition was getting worse by the hour.
The puppy was rushed into surgery, where, 50 short rib type bones were removed from his stomach and intestines. He was then moved to a foster home for rehabilitation. His recovery seemed long, but he started eating tiny amounts of food, which gave hope to the veterinarians.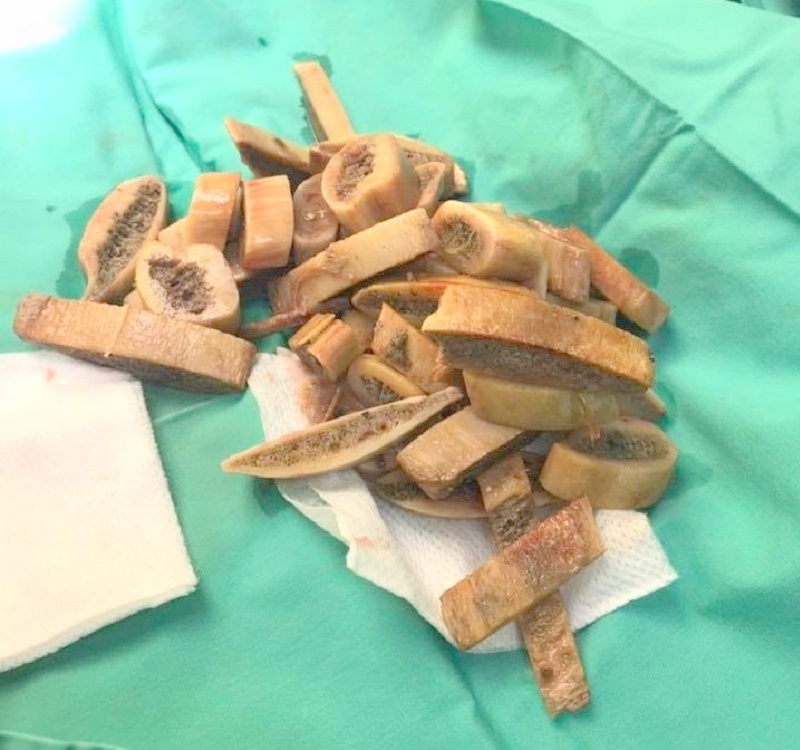 Facebook/Sacramento SPCA
However, the damage done to his digestive system was irrecoverable. His tiny body couldn't catch up to the treatment, and he collapsed all of a sudden. The medical team tried their best to revive him, but he was gone.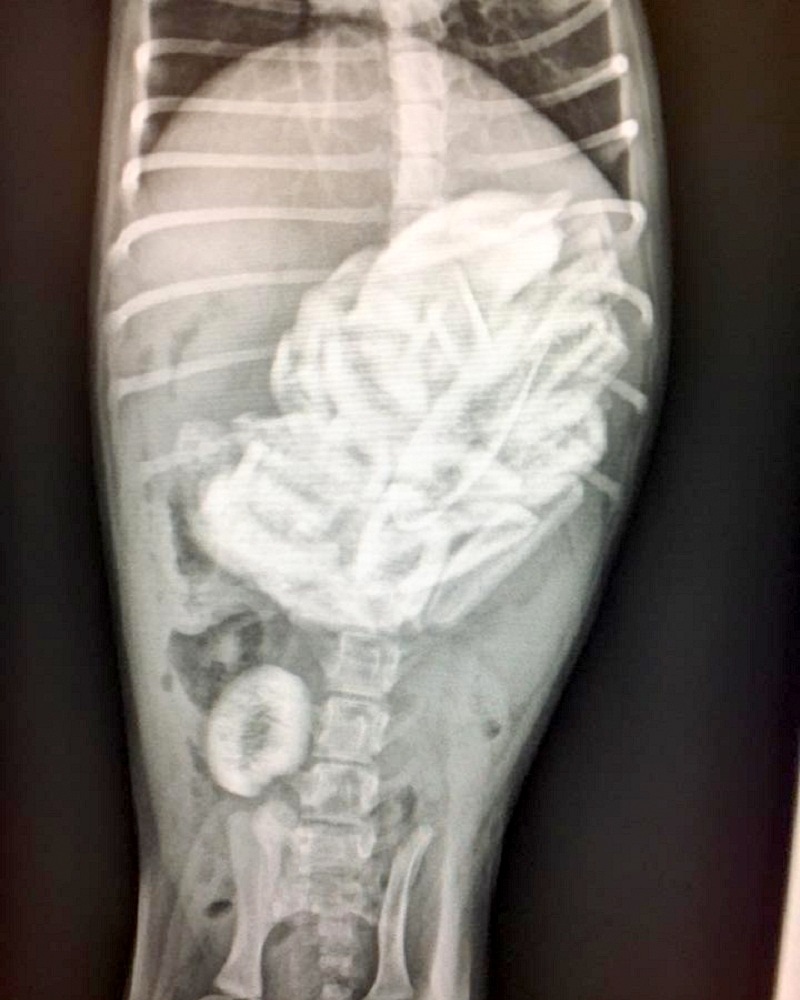 Facebook/Sacramento SPCA
As the vets and foster parents tearfully bid goodbye to the tiny baby, they urge pet-parents all over the world to be wary of the kind of food consumed by their pets, as the delicate bodies of pets cannot digest hard food as well as humans can.
Our hearts go out to the caregivers of the puppy. We hope he is in a better place now.
Please 'SHARE' to pass on this story to a friend or family member