Dogs are well-known for their affectionate and protective nature towards children. When kids are around, their danger-sensing radar is particularly active as they try to shield children from harm at all costs.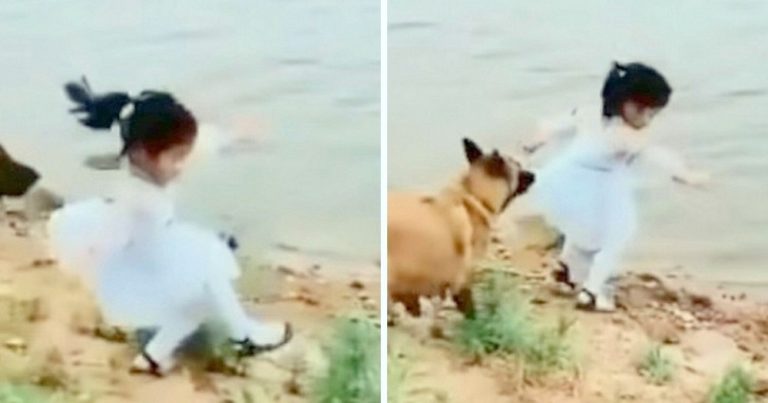 Source: NYOOOZ TV/YouTube
In this video, a dog's worrying nightmares come to life when he sees his little sibling run towards the lake to retrieve the ball they were playing with. The girl sits at the narrow edge of lake and stoops down in an attempt to retrieve the ball.
By now, the anxious dog has had enough! He couldn't just sit by while his innocent sister exposed herself to such a hazard.
He immediately runs to her and starts pulling her back by her frock. The girl almost trips over as she is forcefully dragged back to a safe spot. However, their ball is still in the water.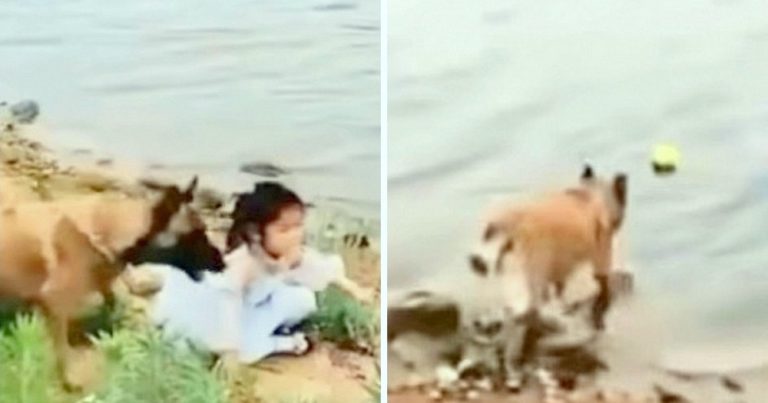 Source: NYOOOZ TV/YouTube
So the brave pooch trots towards the water and retrieves the ball in a quick move. He finally looks relieved as he makes his way back to the dry land, knowing that his sibling and his ball are both safe.
We think he has done enough saving for the day and deserves a delicious treat! What a sweet and vigilant boy!
Check out the video below to watch the protective dog go out of his way to save his sister!
Please 'SHARE' to pass on this story to a friend or family member