Nobody likes to get stuck on an airplane with a group of strangers. However, when someone on a plane shares a photo to social media of an adorable dog, people tend to pay attention.
A Twitter user by the name of @EliteTweetThief shared a photo of a dog looking over an airplane seat. He asked for people to caption the photo, and the results were hilarious.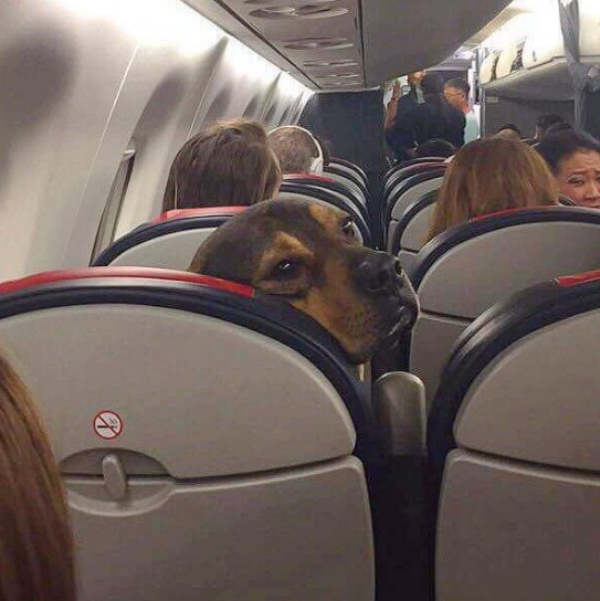 Source: @EliteTweetThief/Twitter
In a day and age when there is so much negativity online, it's nice to see something like this that brings people together for a good collective laugh.
For starters, @RidiculousDak captioned it, "Tell your baby to stop crying before I bite it."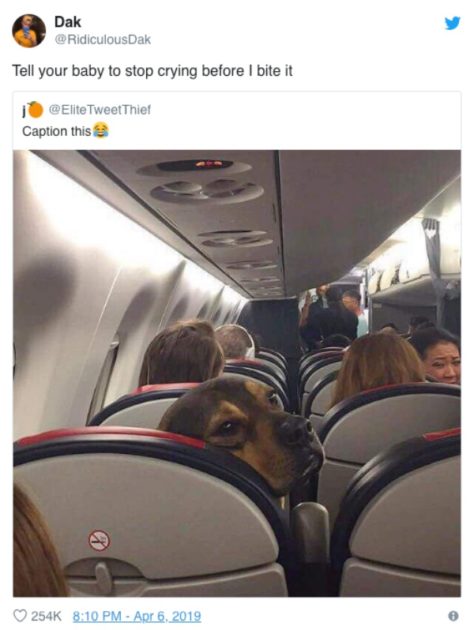 Source: @RidiculousDak/Twitter
As if that wasn't funny enough, @Efe4real tweeted, "Kick my seat one more time."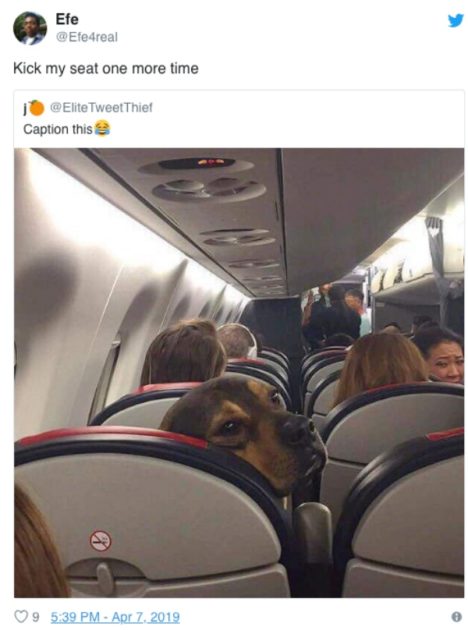 Source: @Efe4real/Twitter
At this point, we are rolling on the floor laughing hysterically. Along comes @_daniella_XX and shares, "When your teacher separates you from your friends who are fooling at the back seat."
These hysterical captions went on and on, so we know there is a whole community online having a blast with it.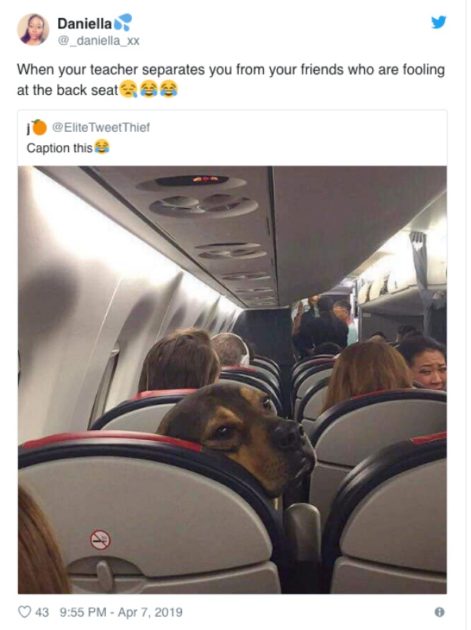 Source: @_daniella_xx/Twitter
Let's toss in one more for good measure. Thanks to @astoldbyansavoy shared, "Hey you got any games on ya phone?"
Dogs are good for the soul and laughter rocks!
Please 'SHARE' to pass on this story to a friend or family member