This video is basically guaranteed to make you smile! It features a little guy named Dreadlock, who is an adorably scruffy older dog. He's ten years old, and he's been at the shelter for 4 years. Until this video.
This video is his reaction of finding out that he's finally being adopted, and it's the cutest thing ever. He jumps around, barking happily and running around the backyard – it's his own little happy dance. We smile the whole video, his happiness is so infectious!
This is even more unusual because of Dreadlock's typical temperament – they say he's an easy going older dog who doesn't get riled up about much. We think that makes this video even sweeter.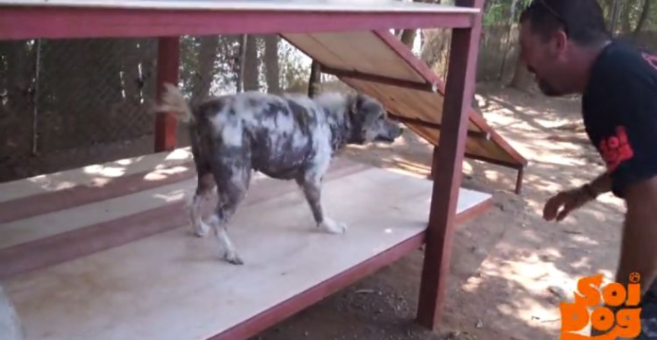 The shelter he was adopted from is run by the Soi Dog Foundation, which takes in and cares for dogs that were abused in Thailand. In Dreadlock's case, he came in terrible skin problems from an extremely matted coat – hence the name!
This video makes us so happy, we know you'll love it, so watch it below! And don't forget to spread the love to all your friends and family too.