WARNING: GRAPHIC CONTENT
A Knoxville Police Department officer was parked near an overpass on Alcoa Highway at 3AM, when he heard suspicious sounds coming from the vicinity.
The officer could make out some cursing and grunting coming from a man on the overpass, which was quickly followed by a loud thud of something being thrown to the ground.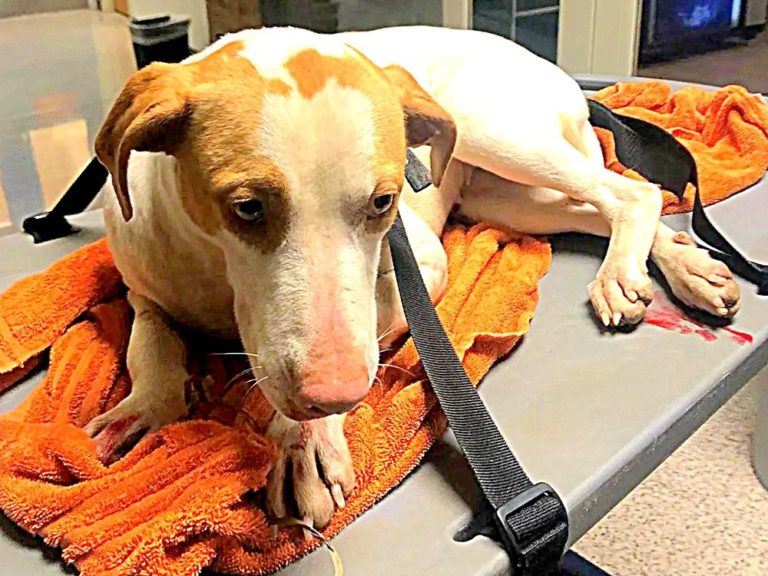 Source: Knoxville Police Department – TN/Facebook
The officer rushed out to investigate the situation and was horrified to discover a young female dog lying in a pool of blood under the overpass.
She was bleeding from her mouth and paws, while her back leg was broken on impact from the 30-foot drop off the overpass.
The officer drove the dog to the UT Veterinarian Medical Facility for emergency aid. After her health stabilized, she was transferred to Young-Williams Animal Center for long-term treatment.
While her life is not at risk at the moment, vets fear that she has been maimed for life.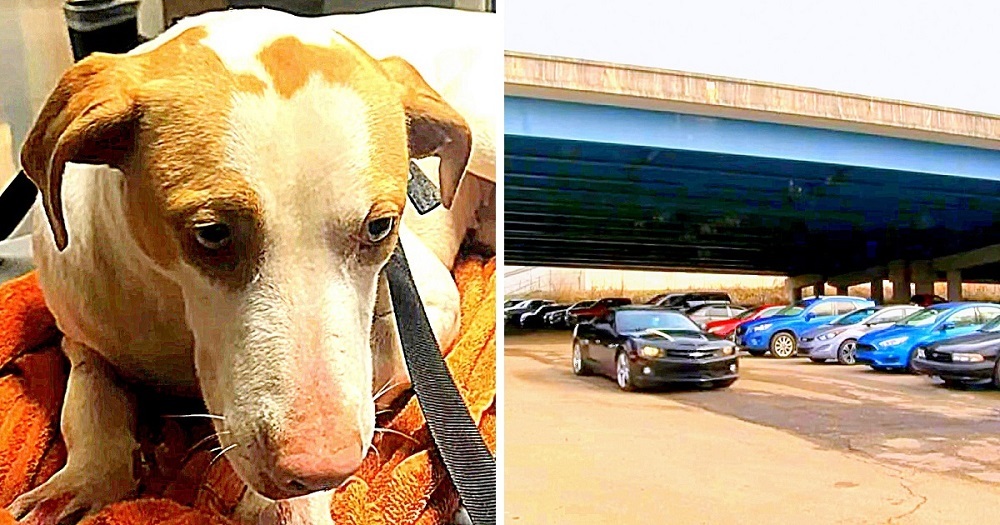 Source: Knoxville Police Department – TN/Facebook | WBIR/YouTube
So far, the investigating officers have only found a wet spot from the culprit's vehicle that was parked just above where the dog was discovered.
If you have any information about this poor dog's owner, you can call the Crime Hotline at 865-215-7212 or the Animal Control Unit at 865-215-8640.
Let's make some noise and make sure the demented owner is found!
Click the video below to watch a report on this terrifying abuse case.
WARNING: The contents of this video may be disturbing to some viewers.
Please 'SHARE' to pass on this story to a friend or family member