Brothers Michael Warner and Josh Lee were enjoying a baseball game with their family in Kansas City's Kauffman Stadium, when they noticed people leaving early because of the unbearable heat.
By the time the brothers walked out of the stadium, a distinct whimpering sound caught their attention.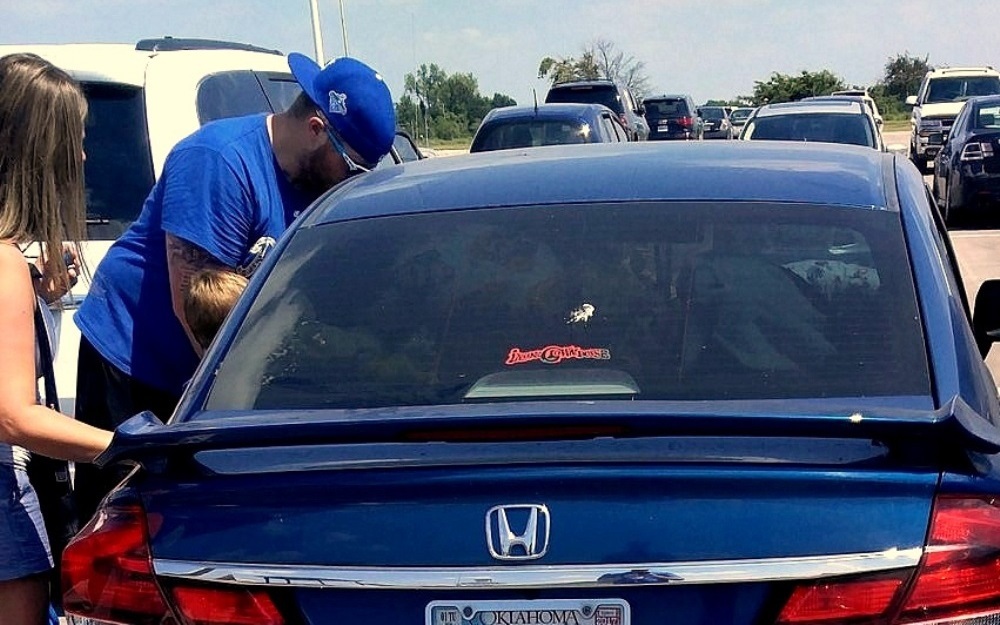 Source: @Notre_Josh/Twitter
They began looking for the source of the sound in the hot parking lot, and were soon able to find a little black and white puppy suffering in the backseat of a sweltering blue car.
The car's window was only slightly cracked open and it seemed likely that the blistering sun had been shining on the parked car for the entirety of the game.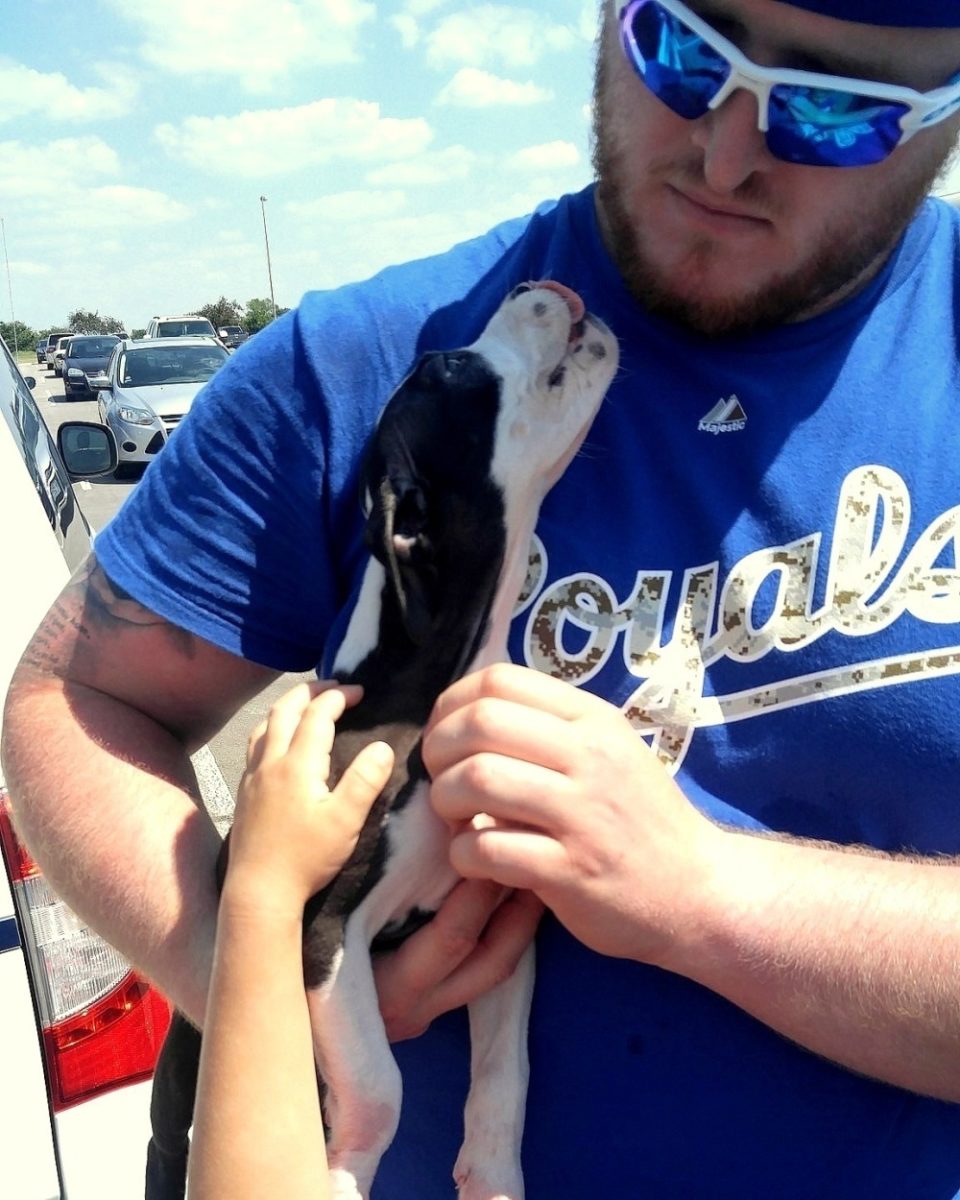 Source: @Notre_Josh/Twitter
The puppy was in rough shape as his distressed cries went unheard for a long time. The brothers managed to push down the cracked window to pull the poor puppy out.
The puppy's dehydrated body was extremely hot and his mouth was very dry. The wee baby was delirious from the stress, but he still managed to thank his rescuers with the biggest licks and kisses!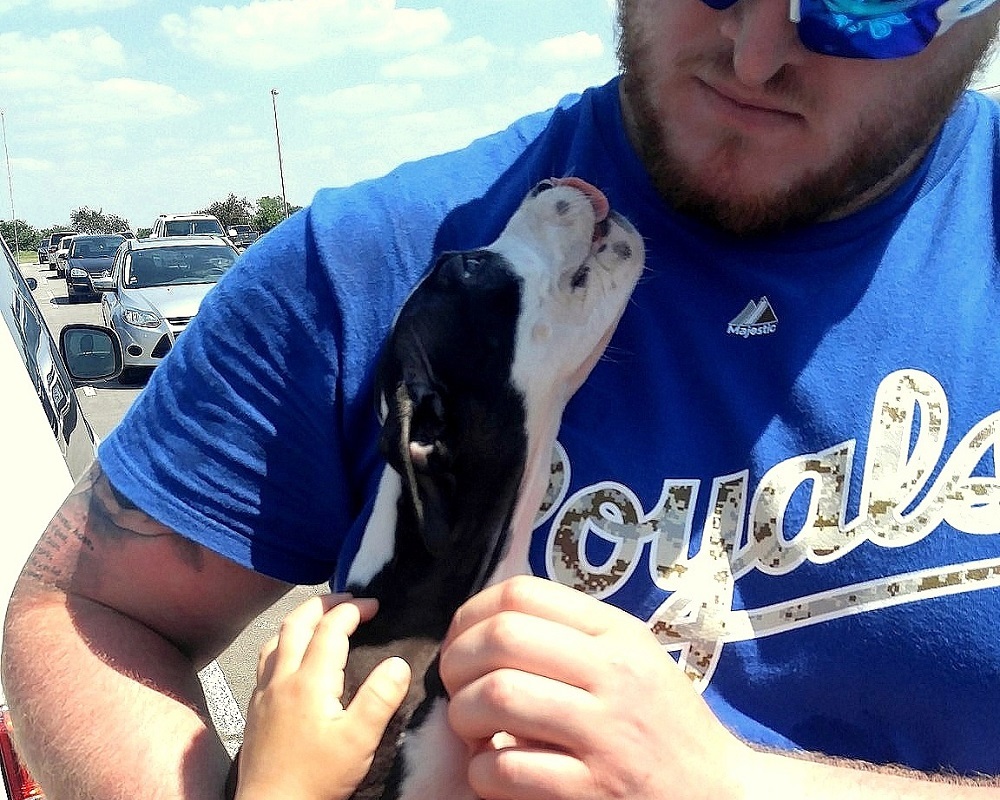 Source: @Notre_Josh/Twitter
The puppy was turned over to the staff at "KC Pet Project", but his owners never showed up. Michael believes that it was over 100 degrees inside that car, and the puppy would not have survived if he wasn't found on time.
The stadium staff and authorities were alerted about this incident to carry out the necessary investigation.
Click the video below to watch how Michael and Josh saved the puppy from the hot car in the nick of time.
h/t FOX4 News
Please SHARE to pass on this story to a friend or family member