No one was allowed to touch Kong the Border Collie when he was rescued. His skin was so diseased and painful that is was difficult for anyone to place their hands on the poor pooch. Thankfully, the folks at Border Collie Rescue & Rehab got involved to give Kong a fresh start in life.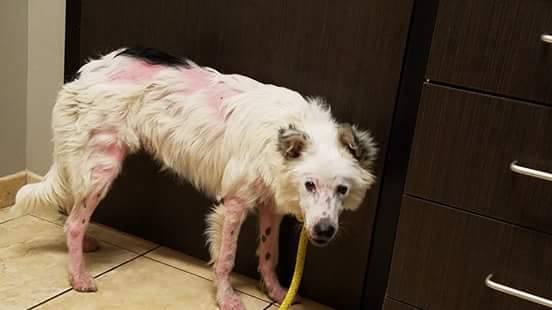 Source: Facebook/BCRRT
His bright pink skin was due to severe sunburn, and his other ailments just got worse as he languished in an Oklahoma animal shelter. As he began interacting with people, got medical treatment for his health issues, and spent time getting love, his personality began to emerge.
At that same time, a man named Curtis Hartsell was looking for a dog and saw Kong's photo on Facebook. He was smitten, telling The Dodo, "I looked through his profile and just immediately fell in love with his single picture and the description they put on the page."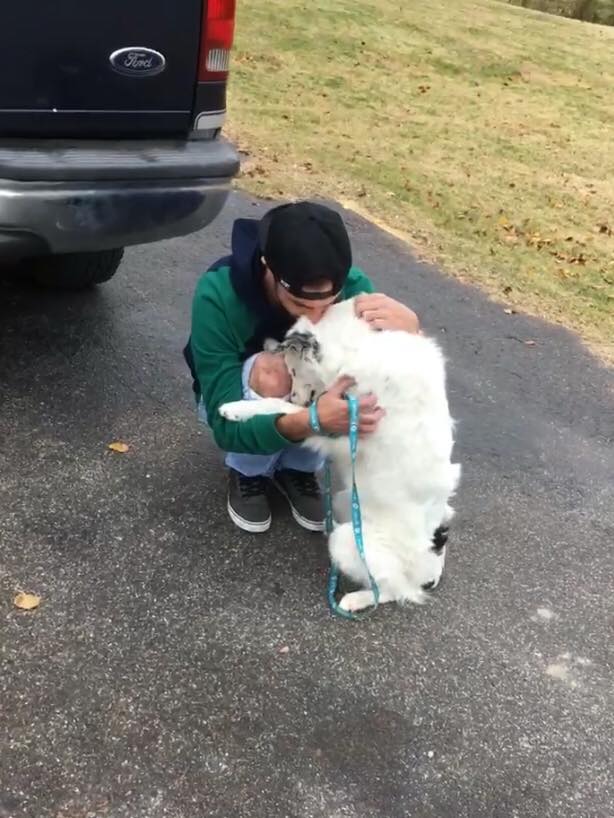 Source: Facebook/Curtis Hartsell
Once the background check and adoption paperwork was done, Hartsell brought his new dog home, renaming him ZIB, after a famous Soviet space dog.
ZIB was so happy to have a forever home and get lots of touches, that he showed his new dad how much he loves him right away. We love a happy ending!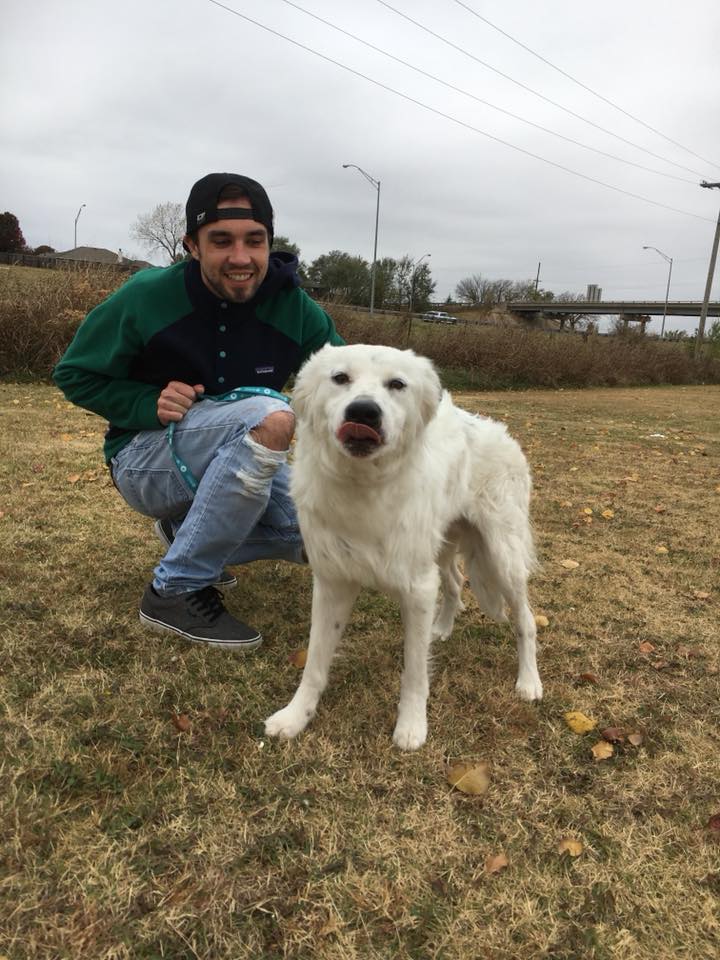 Source: Facebook/Curtis Hartsell
Please 'SHARE' to pass on this story to a friend or family member