Bidding farewell to a loved one is one of the toughest things we have to do – but we aren't the only ones who has to go through this sad experience in life.
In Lima, Peru, a loyal dog clings to his dead owner's coffin and refuses to leave the side of his owner's open coffin.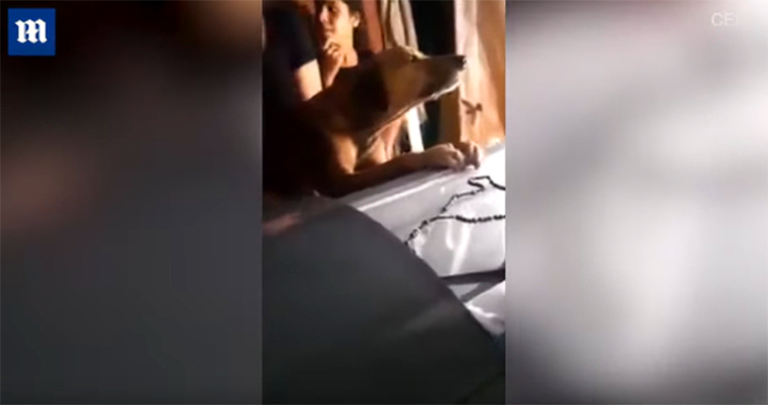 Source: Zolex Reporters / YouTube
In the video below, the faithful companion can be seen with his paws on his master's white coffin as a woman behind tries to move him away.
However, the dog does not want to leave – and keeps his paws on the casket.
The touching scene was filmed by the deceased's relatives in the Peruvian capital of Lima. The dog's owner had died just the night before.
The deep love and bond between a human and their four-legged best friend is extremely powerful. This dog proves that animals can love and mourn for us, just as much as we do for them.
Although these times are hard, thankfully this grieving pup has a big family with him who can give him all the love and support he needs.
The man that passed away was truly blessed to have such a loving and devoted companion.
Please 'SHARE' this story with your friends and family