Not everyone likes to make choices in life, especially men.  Men will weigh the pros and cons until the choice can no longer be made.  Women on the other hand are a whole different story.
A family decided to add a member to their family.  Instead of choosing the new member themselves, they left the decision up to their dog.  When they brought him to the shelter to rescue an animal, he made a very unlikely decision!
MEET RAVEN THE DOG, HIS FAMILY BROUGHT HIM TO THE ANIMAL SHELTER TO PICK OUT A NEW MEMBER OF THE FAMILY.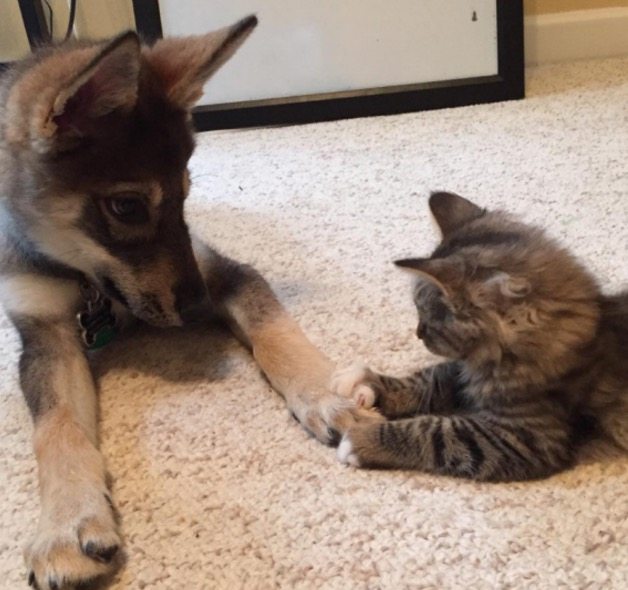 source
WHEN THEY ARRIVED AT THE SHELTER, RAVEN IMMEDIATELY GRAVITATED TOWARD A CAT!  THE FAMILY WAS SURPRISED HE DIDN'T FIND ONE OF HIS OWN KIND, BUT THEY DECIDED TO RUN WITH IT.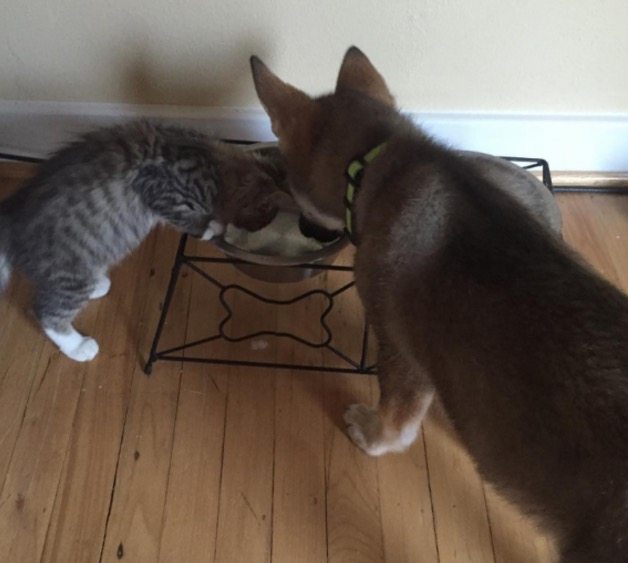 source
THAT DAY, WOODHOUSE THE CAT BECAME PART OF THEIR FAMILY.  WOODHOUSE AND RAVEN HAVE BEEN INSEPARABLE EVER SINCE!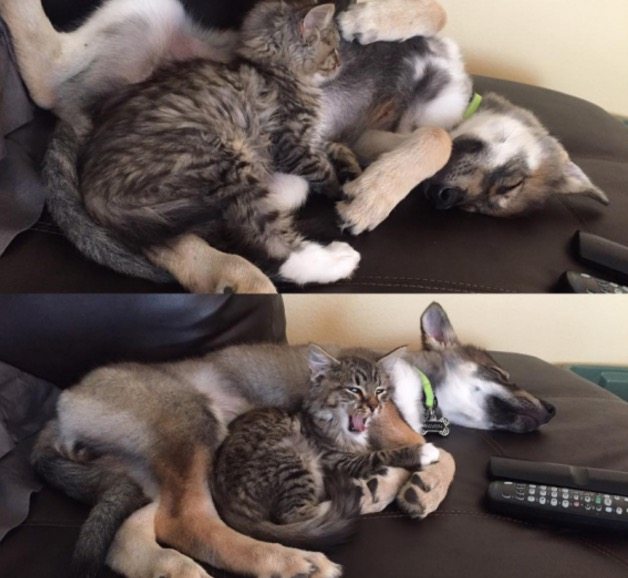 source
Move on to the next page to finish the story…