Holly the black Labrador lives in New York with her parents. Next door to them is her "boyfriend" of seven years, Harry the Golden Retriever!
The two share a special bond and have the sweetest relationship, and even after all these years the romanticism has never faded.
Just watch the video below! 🙂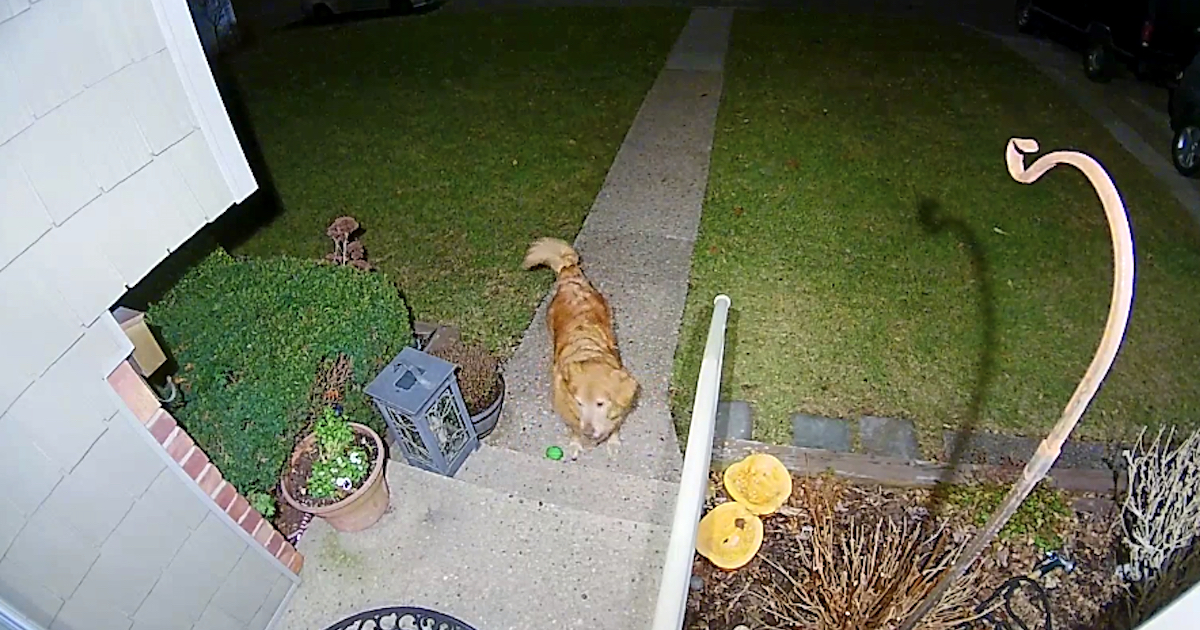 Source: casigene11/Reddit
Late one night, Holly's family heard something at the front door and went to check.
It was Harry, and he was standing there with a ball waiting to see if his girlfriend could come out for a playdate!
And the sweet gesture was caught on their Ring doorbell for us to see:
My pups boyfriend lives next door, and tonight at 10:55 he came for a date and to give her a present. My heart is so full right now ❤️ and now the ball goes everywhere with her from aww
And it worked! The door opened up, and Holly came running out as fast as possible. You can tell they were so happy to be together! 🙂
Holly and Harry are as cute as it gets when it comes to doggy couples! Wouldn't you agree?
Please 'SHARE' to pass on this story to a friend or family member