As dog owners and lovers, we know they have the biggest hearts. But it's still amazing to witness an act of kindness such as the one you're about to see in the video below.
Dogs constantly find ways to go even beyond our greatest expectations of them, and it's why they've been dubbed "man's best friend." 🙂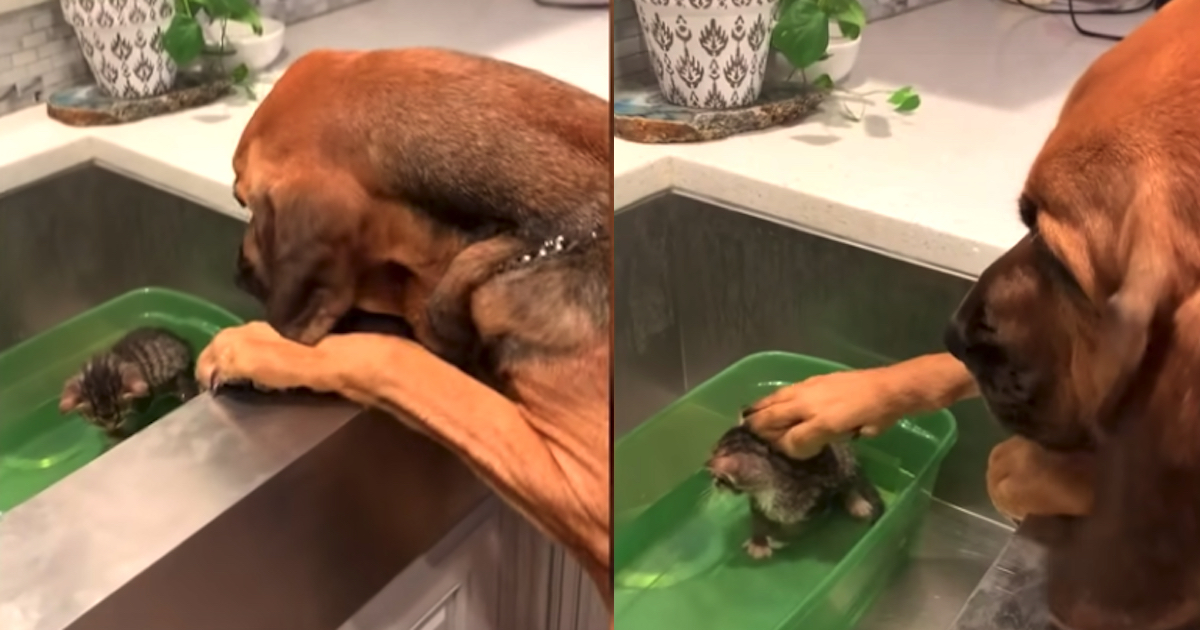 Vet tech Stephanie Vice captured the moment her 5-year-old Bloodhound Ruby Jane decided to help bathe one of the kittens she and her husband, Matthew, foster at their home in Florida.
The sweet dog uses her paw to gently pat Bodie on the head and assist with the kitty's bath in the kitchen sink. Cuteness overload!