Someone spotted an extremely thin, stray dog wandering around County Rd 28 in Corpus Christi, Texas, all by himself. He looked starved and had a bungee cord that had ripped on his neck.
They snapped a picture of the dog and sent it to their friend. The friend then posted the photo to social media, asking the public for help.
People were heartbroken when they saw the picture. Many people banded together and started looking for him. They knew they had to find him and help him before he died on the streets.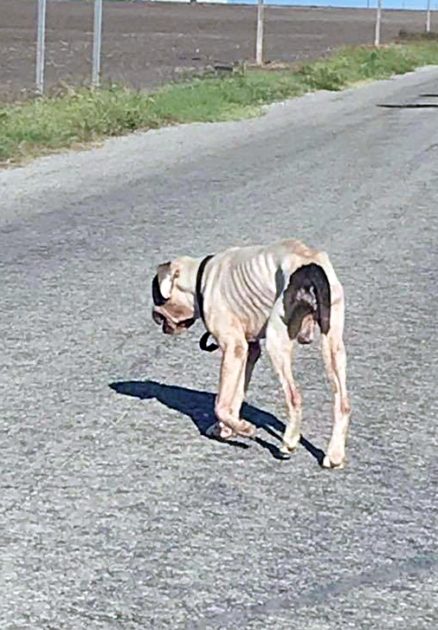 Mina Barerra/Facebook
People tirelessly continued their search efforts, 24 hours a day, and still couldn't find him. They even had a helicopter search the area from up above.
One of those people was Connie Bowen of FurEver United Rescue, who brought her own rescue dog out to help her look. All of a sudden, her dog began persistently pulling her in one direction.
"She was pulling me, pulling me and pulling me," Bowen told Action 10 News. "She stopped and looked and I'm taking her back and all of a sudden I looked up and he was standing there."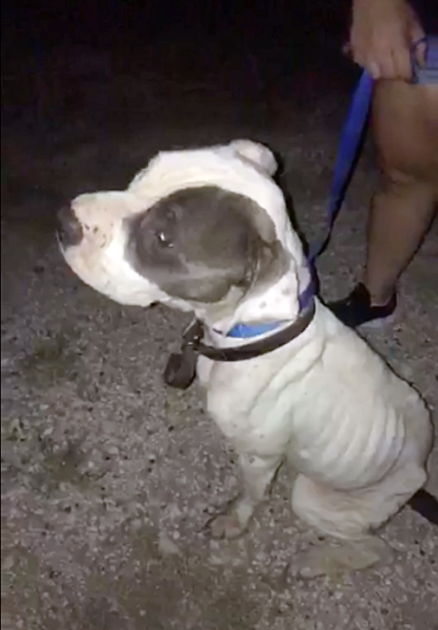 FurEver United Rescue/Facebook
Bowen thought they had finally caught the. . .   >> Click To Continue Reading This Story. . .