Firefighters and first responders rushed to the scene of a deadly pileup that involved more than 130 cars, trucks and 18-wheelers that crashed into each other on Forth Worth, Texas interstate-35W.
The devastating accident sadly left six people dead and dozens injured, but accompanying a couple of the people involved were their dogs, who needed rescuing too.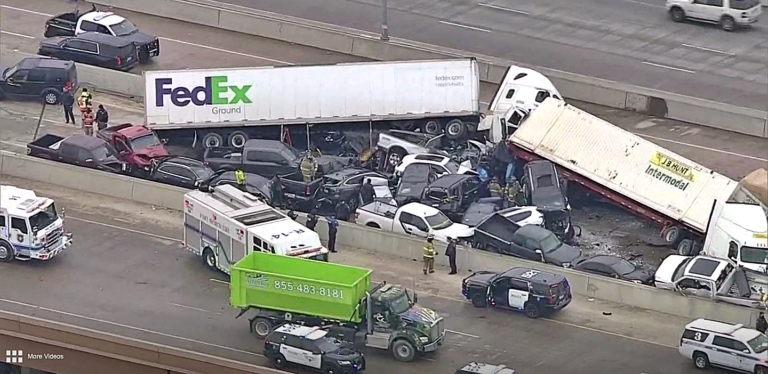 WFAA
Rescuers worked together in the frigid temperatures to clear the damaged vehicles and help the people and dogs from their cars.
In one rescue, which was caught on video, firefighters grabbed a dog out of the back of a black truck after he had been trapped there for hours after the accident occurred.
The dog, who was thankfully unharmed, was carried into the back of a Fort Worth Police patrol car and brought to a local shelter, where he was later reunited with family.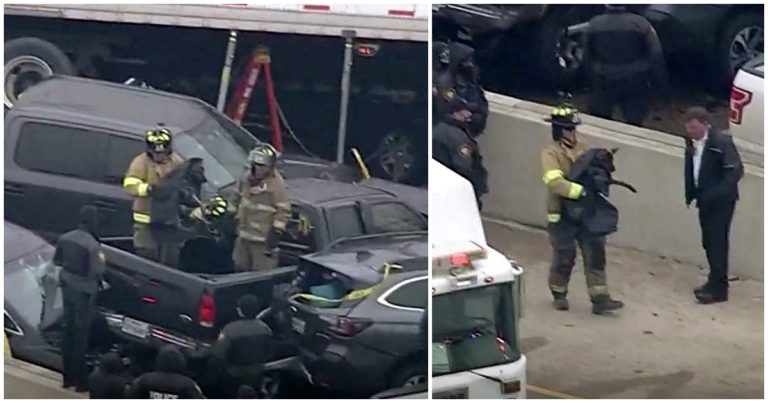 WFAA
Captured in photos was the rescue of another dog who firemen carried away from the wreckage. He has since been reunited with his owner.
Both dogs were immediately assessed by a veterinarian who was on-site to make sure none of the rescued animals needed serious medical attention.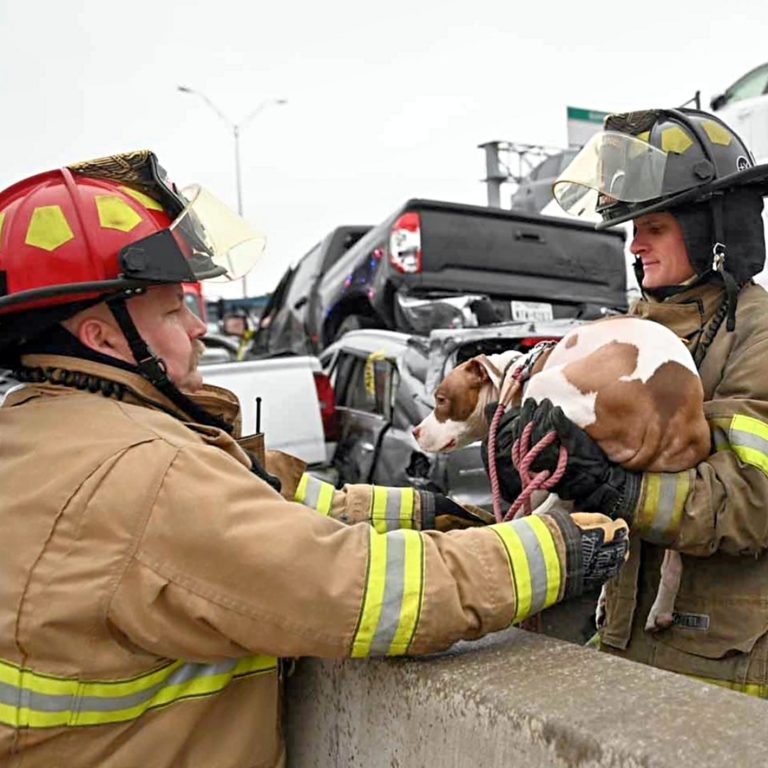 Saving Hope Rescue/Facebook
Saving Hope Animal Rescue has extended their deepest sympathies to everyone involved in the fatal accident.
"This community is here for us when we need you the most and we are here for you," they wrote on Facebook.
"If there is anyone who needs assistance of any kind with an animal whose owner was involved in this accident, please send us a Facebook message. We will do everything we can to help. You are all in our sincere prayers."
Please 'SHARE' to pass on this story to a friend or family member
https://www.youtube.com/watch?v=vQgMhjn620g