Yee haw, kick up those cowboy boots and let's do a boot-scoot-boogie. That's exactly what a dynamic duo did during a dynamite doggie dancing routine at the Crufts Dog Show. The crowd was mesmerized at the talents of a cowboy and his rhythmic Border Collie.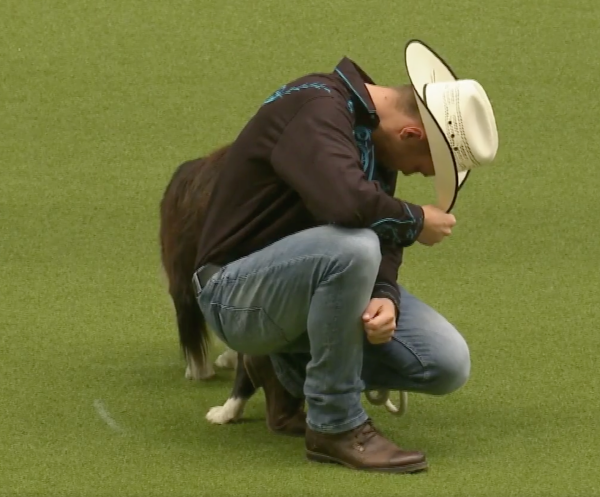 Source: Facebook/Crufts
As country duo, Big & Rich, sings the mega-hit, "Fake ID," the dog and his human partner are seen with heads bowed. They slowly ease into some dance moves, but then suddenly, all bets are off. It's time to kick things up a notch.
Dance moves never looked so good when performed by this talented doggo. He spins, rolls over, keeps pace with his human, and even manages to be a bit of a rodeo star.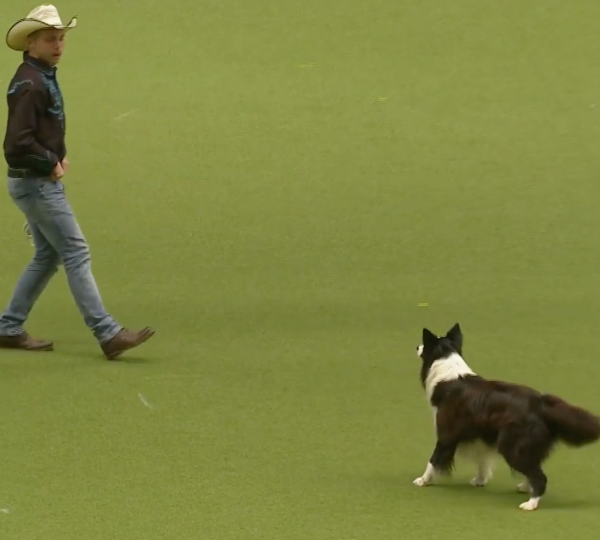 Source: Facebook/Crufts
A rope is involved in one huge part of the routine, but the human ends up getting roped by his clever canine pal. Is it any wonder that over 25 million people have watched this team's video?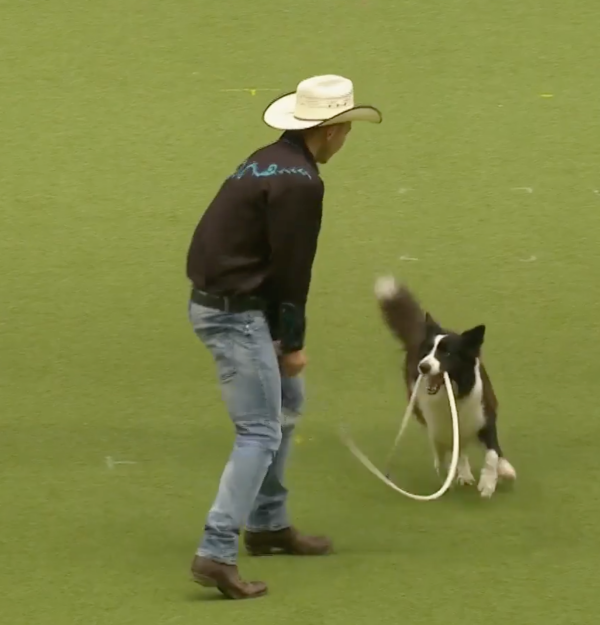 Source: Facebook/Crufts
Watch how it all unfolds, and stay tuned for a super exciting ending. These are two cowboys we could watch all day long!
Please 'SHARE' to pass on this story to a friend or family member
https://www.facebook.com/Crufts/videos/10156246329734878/