When Blaze, a 16-month-old Blue Heeler nipped a six-year-old member of the family, the county ordered him to be quarantined at Davidson County Animal Shelter in North Carolina for ten days.
Four days later, Blaze was dead.
When owner Joey Varker's wife, Rhea, went to the county-run shelter to visit Blaze, she was shown a picture of a completely different dog. When they checked the kennels for the right dog, they had realized that Blaze was accidentally euthanized after what officials are calling a "paperwork mix-up."
@TaylorNeumanTV/Twitter
The Varker family was left confused, devastated, and irate.
They grew even more angry when the shelter offered them a replacement dog and $300 compensation, which Varker described as "insulting."
"How do you put a price on a family member which our dog was!!!!" Varker wrote on Facebook. "We don't want money we want answers we want someone to be held accountable."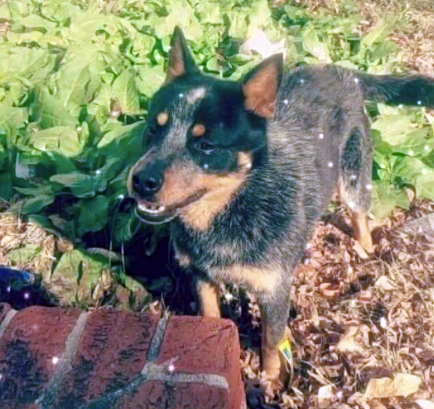 @TaylorNeumanTV/Twitter
"Due to the overwhelming number of animals coming in and a limited staff, especially on weekends, this dog was crisscrossed with another dog scheduled to be euthanized that probably looked similar," Assistant Davidson County Manager Casey Smith said, according to the Winston-Salem Journal. "It was an unfortunate mistake."
Varker says Blaze didn't mean to bite the boy, who was his cousin's son, and that he wasn't seriously injured. He described Blaze as a rambunctious puppy, but not dangerous at all.
The state is now investigating Blaze's death, and the county is contemplating what the shelter can do to make sure this type of incident never happens again.
Please 'SHARE' to pass on this story to a friend or family member