Candy the Corgi and her little brother, Gody, reside in Vietnam with their loving humans.
Candy has some wisdom under her belt, but it seems like little Gody can't stay out of trouble.
His latest antics include eating an unattended dragonfruit when his humans weren't looking, and getting covered with the red juices from it.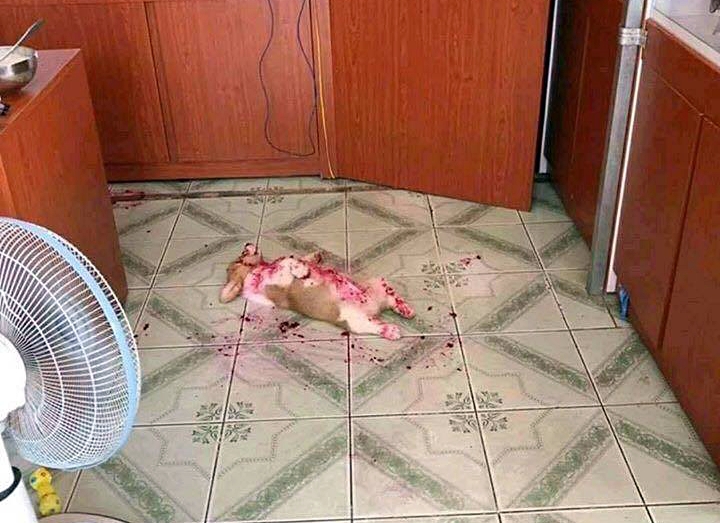 Candy The Corgi Official/Facebook
Gody then decided to pass out on his back in a food coma after his little belly was full from all the snacking.
The way Gody was lying asleep on the floor covered in red looked like a scene straight out of a horror movie, or at the very least, a gory crime scene!
His humans posted the photo of Gody snoozing on their Facebook page, which wound up going viral and gave the entire Internet a heart attack.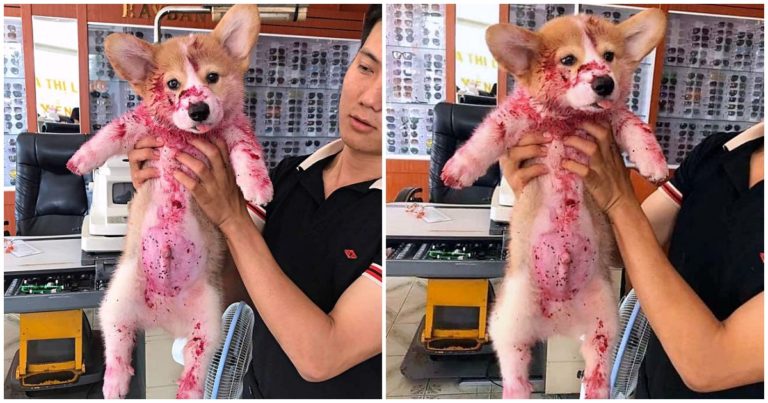 Candy The Corgi Official/Facebook
Thankfully, they also posted a few more pictures of Gody sticking his little tongue out to let everyone know that he was fine!
"And not only does he feel no shame whatsoever, he'll do it again at the first opportunity," Facebook user Lisa Giovannini-Melby commented.
"He got bored and helped himself to some unattended dragonfruit when his parents weren't around.
Needless to say, he gave everyone a mini heart attack!!" Anne Nathalie Viquiera wrote.
Please 'SHARE' to pass on this story to a friend or family member