Kingman Animal Hospital in Kingman, Arizona, closed down due to the snow, but just a couple days later, they already had their hands full.
This past weekend, staff at Kingman helped a Great Dane mama who gave birth to a whopping 19 puppies!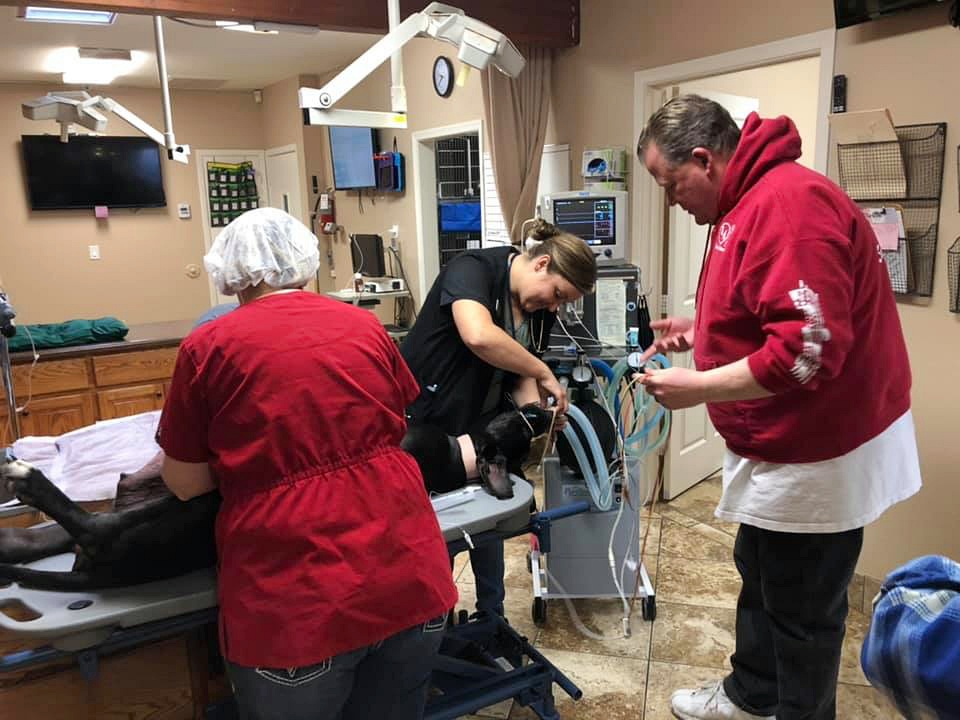 Kingman Animal Hospital
Dr. Erika Angone, along with her team of technicians, delivered the pups by c-section. Thankfully, the surgery was a success and the mama, named Cleo, and all 19 of her puppies are doing great.
It's safe to say that Cleo will be a very busy mom, but luckily she is in great hands and the staff are prepared to help her nurse the pups and make sure they each get the proper nutrition they need to grow big and strong.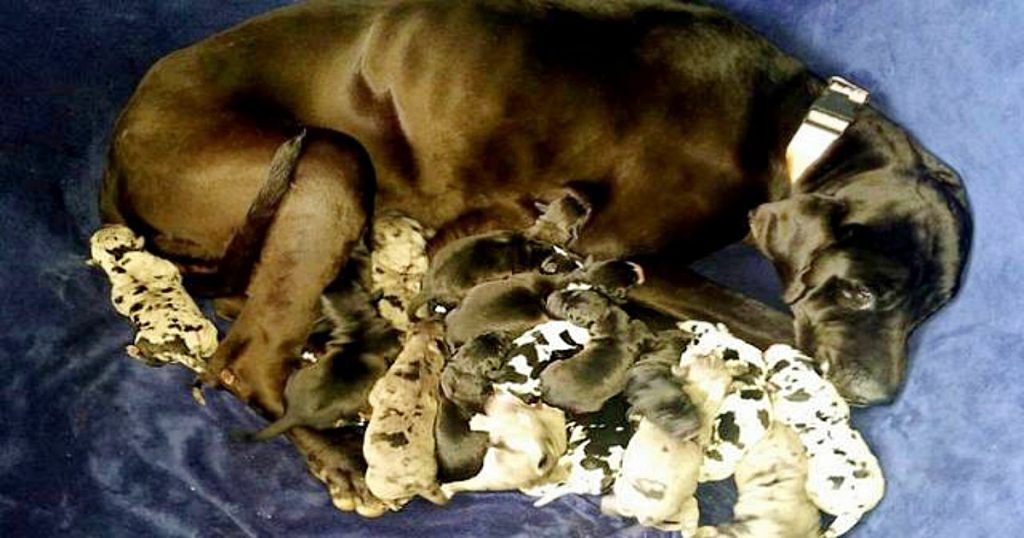 Kingman Animal Hospital
This is not the first time a Great Dane has given birth to such a large litter. Back in 2014, a Great Dane named Snowy also birthed 19 pups, and their owners had no idea that she was even pregnant with that many. The x-ray only showed 15 spines, so seeing her give birth to 19 was a sweet surprise!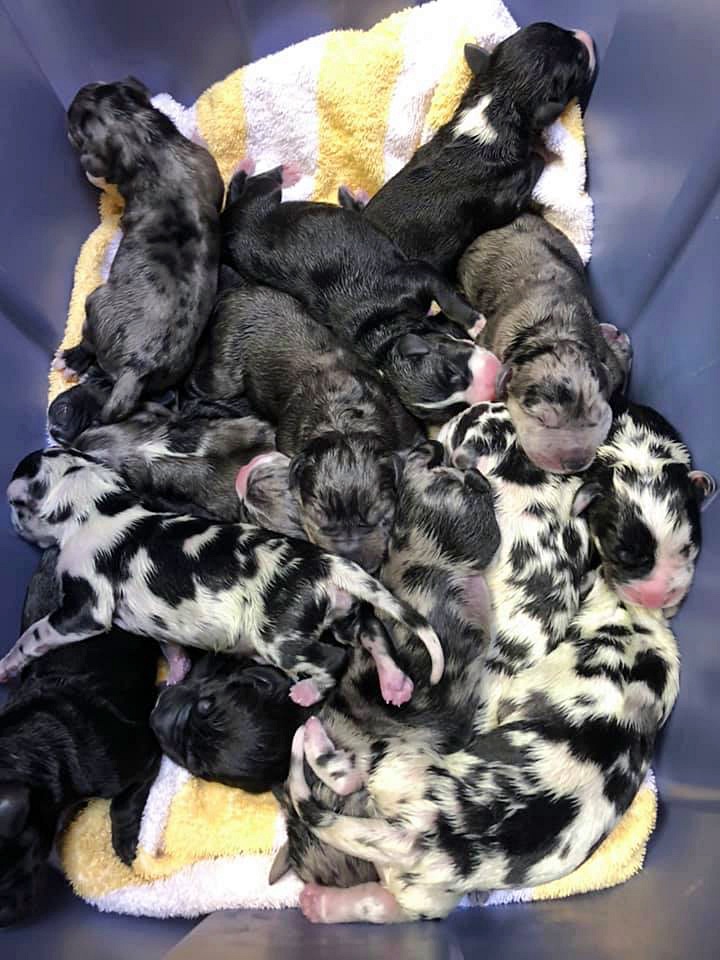 Kingman Animal Hospital
And while 19 is a massive litter, it's not even the biggest that there has been. In 2004, a Neapolitan Mastiff became the mother of the largest litter ever documented, when she gave birth to 24 pups!
Can you imagine giving birth to that many kids?!
Please 'SHARE' to pass on this story to a friend or family member