With Christmas comes all of the wonderful decorations, including my personal favorite – the Christmas tree. Some people prefer to have a fake tree so they can store it away in a box and reuse it every year, while others would rather pick a real tree each year that brings that fresh pine scent into their home to make it feel even more like Christmas.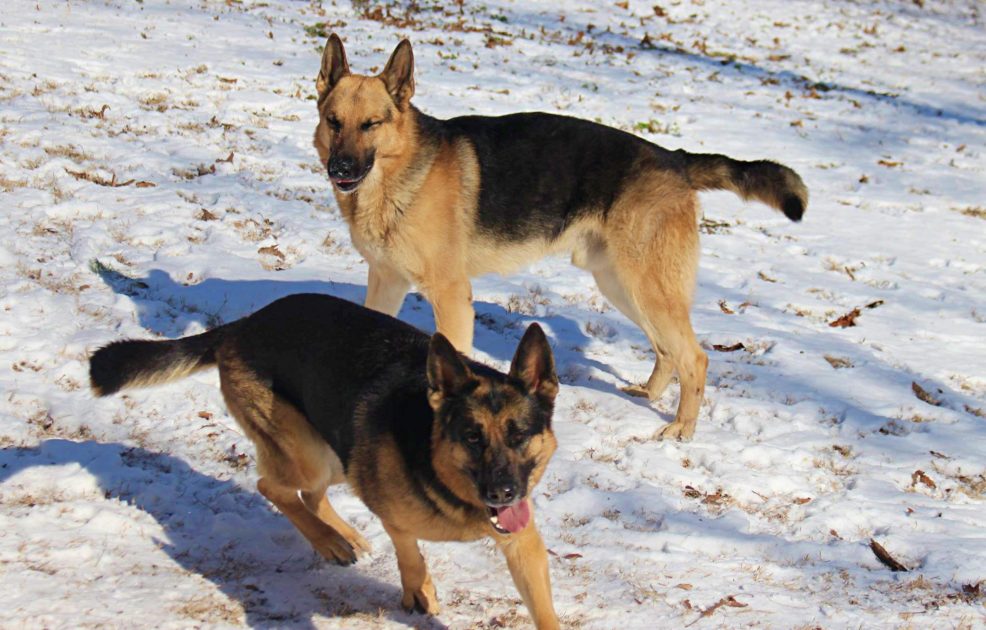 Facebook/David Graham
While people who choose fake trees believe that it's the simpler option, people with real trees know how easy it is to just chuck the tree to dispose of it once they're done with it. But this would prove to be much easier said than done for the Graham family.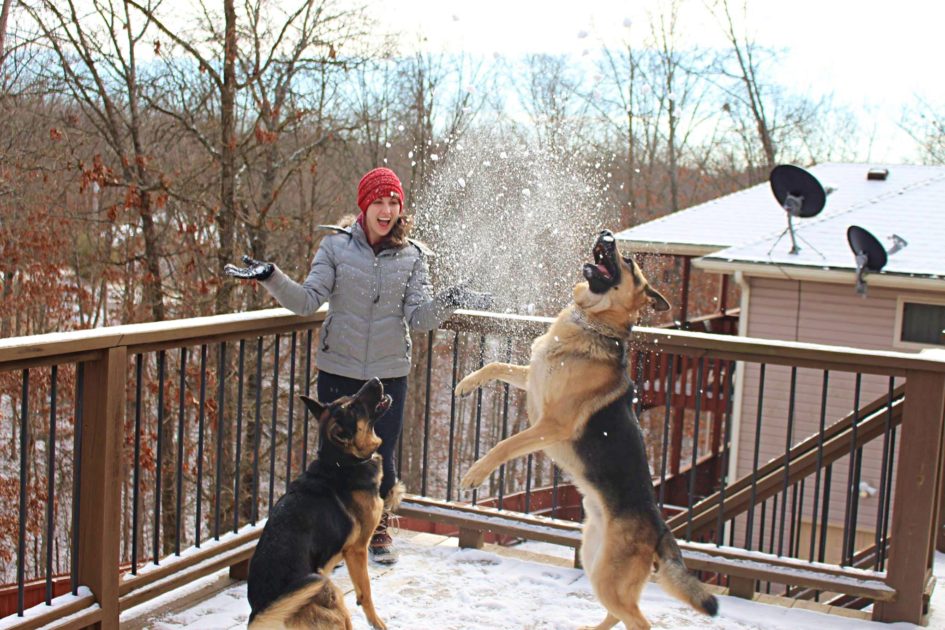 Facebook/David Graham
Erin Sharkey Graham asked her husband, David, to throw out the old tree once the holidays were over, but she didn't realize how hard of a task it would become. She posted a video of the tree disposal on Facebook, which quickly went viral, with the caption:
"So I asked my husband to toss the old Christmas tree … and noticed it was taking a REALLY long time… then I look out and see this struggle going down."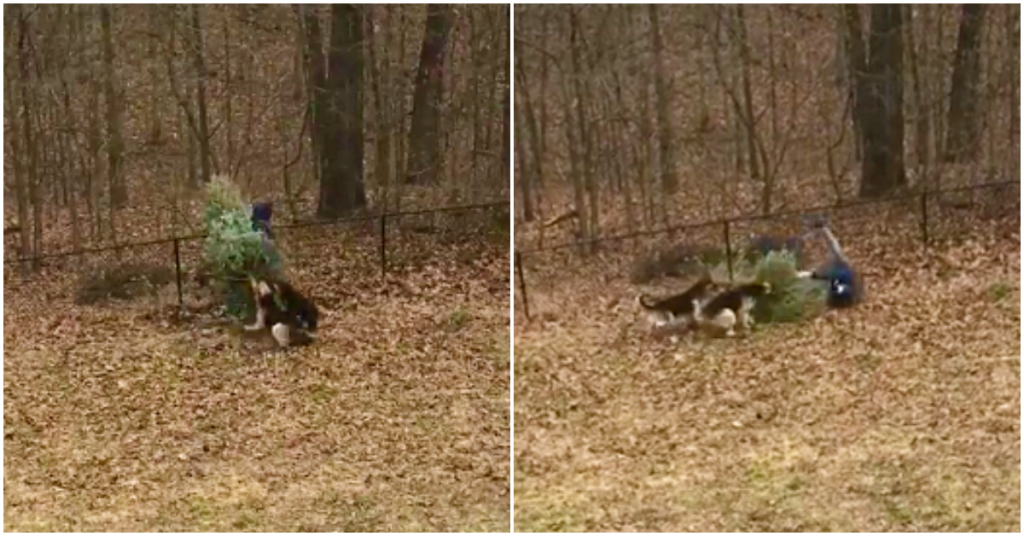 Facebook/Erin Sharkey Graham
As Erin peered out the window, she saw her two German Shepherds, Badge and Segen, playing a game of tug-of-war with David and the Christmas tree. Every time he would try to toss the tree over the fence into the woods, both dogs would grab ahold of the tree in their mouths and pull the opposite way, causing David to fall down. Erin couldn't help but laugh as she watched David struggle for a good few minutes with their persistent pups.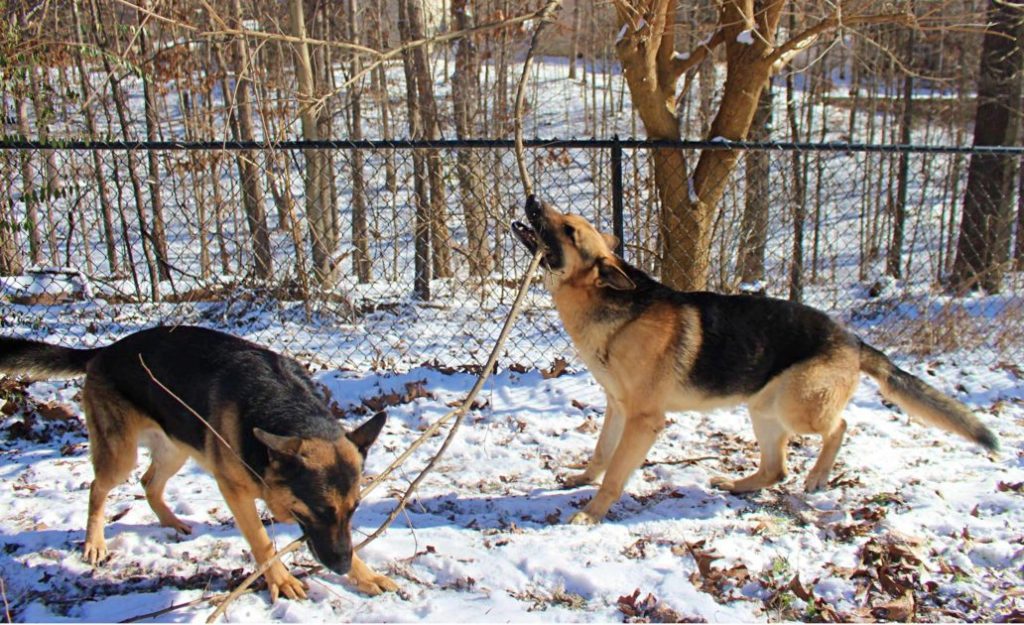 Facebook/David Graham
Eventually, David was able to get the tree over the fence, and the pups just stood there, barking at it. Maybe next Christmas they may want to consider getting a fake tree that they can store in the garage!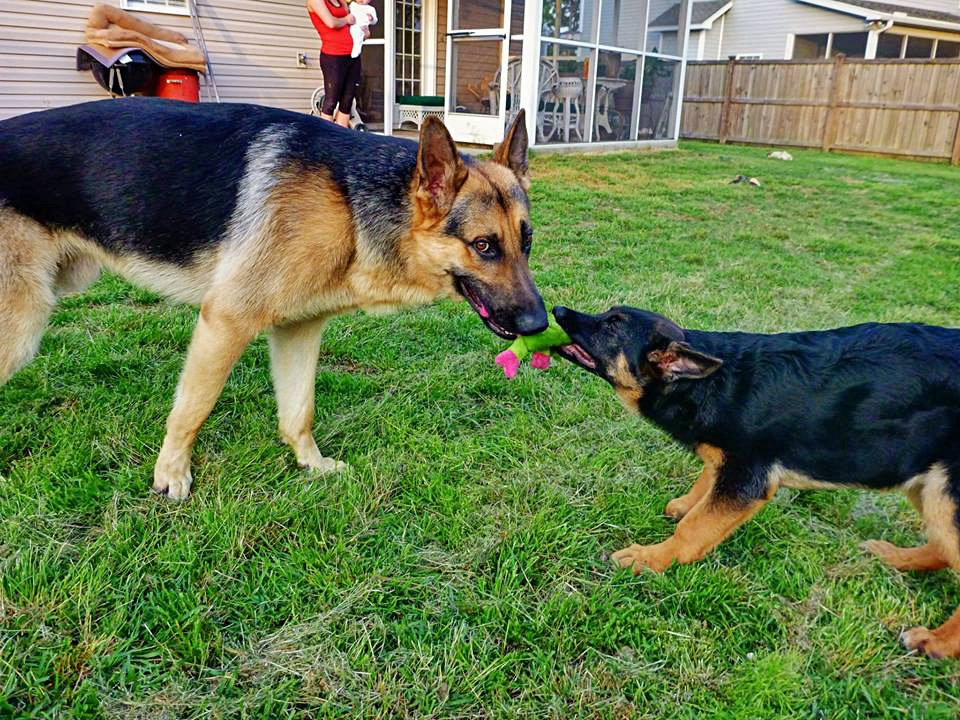 Facebook/David Graham
But apparently the Christmas tree isn't the only thing that Badge and Segen have played tug-of-war with. It seems that they'll play it with just about anything you give them, whether it's a stick, glove, a toy, or even some snow! Badge and Segen have been battling it out ever since Segen was a tiny puppy.
Please 'SHARE' to pass on this story to a friend or family member
So I asked my husband to toss the old Christmas tree during the cleanup efforts and noticed it was taking a REALLY long time… then I look out and see this struggle going down…* Jukin Media Verified *Find this video and others like it by visiting https://www.jukinmedia.com/licensing/view/981575For licensing / permission to use, please email licensing(at)jukinmedia(dot)com.

Posted by Erin Sharkey Graham on Saturday, January 13, 2018