Japanese photographer Kazuki Ikeda captured the most mesmerizing and beautiful setting at Nara Park while there for a wedding photoshoot, and it had little to do with the actual wedding itself.
Here in the empty park, a herd of deer was relaxing and enjoying the cherry blossoms. Due to current restrictions and social distancing regulations as a result of the COVID-19 virus, the deer had the entire park to themselves.
If there's been a silver lining to lockdown at all, it has been nature returning to its original state a bit.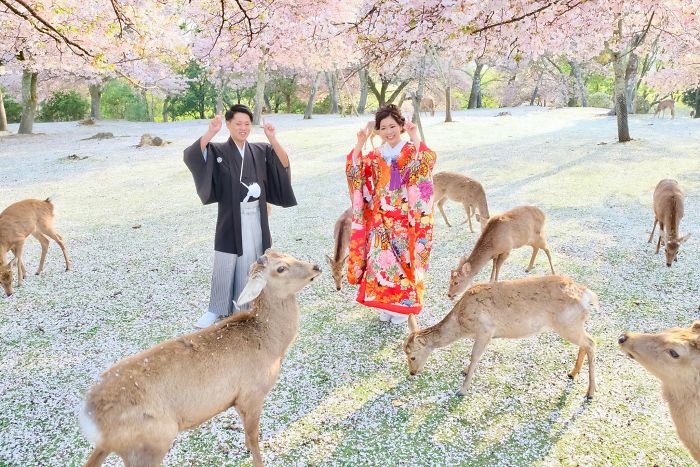 Source: Kazuki Ikeda
While orchestrating the pre-wedding shoot, it was then that Kazuki Ikeda captured the serene and breathtaking imagery.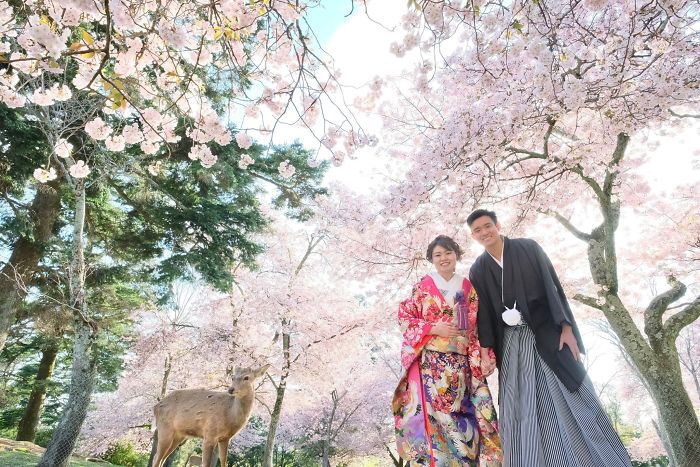 Source: Kazuki Ikeda
The Sika deer have always been a popular attraction at Nara Park, but they have come out in droves to reclaim the lovely locale as their own as of late.
You can see more of Kazuki Ikeda's wonderful photography on his Facebook, Instagram, and Twitter social media accounts.
Please 'SHARE' to pass on this story to a friend or family member