When it comes to being a responsible big brother, Charlie the Chihuahua is easily one of the kindest and bravest pups around! Ever since his mom brought home a cute litter of kittens, Charlie ensures that his tiny feline siblings feel safe and protected at all times.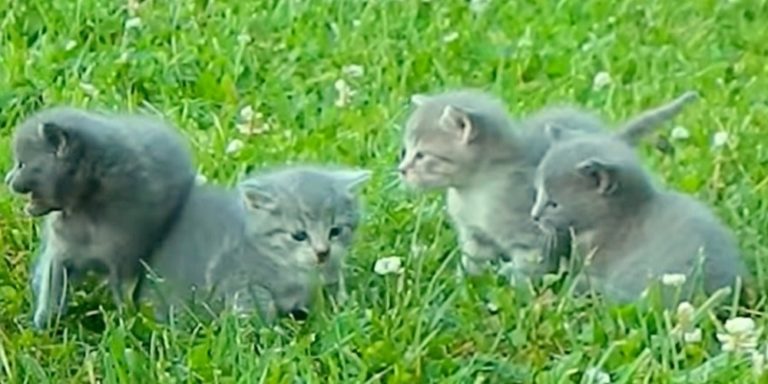 Source: Nancy J/YouTube
Roxy, the family's other dog, is equally excited to welcome the kittens home. She is undeniably curious about the kitties, and is always on the lookout for moments to play with the little fur-balls. However, she unintentionally ends up scaring the kittens due to her huge size.
In this video, we see an enthusiastic Roxy running towards the kittens for some playtime. She wants to lick and caress the little ones, but the kittens cower in fear. Charlie senses this and immediately stands guard to protect them.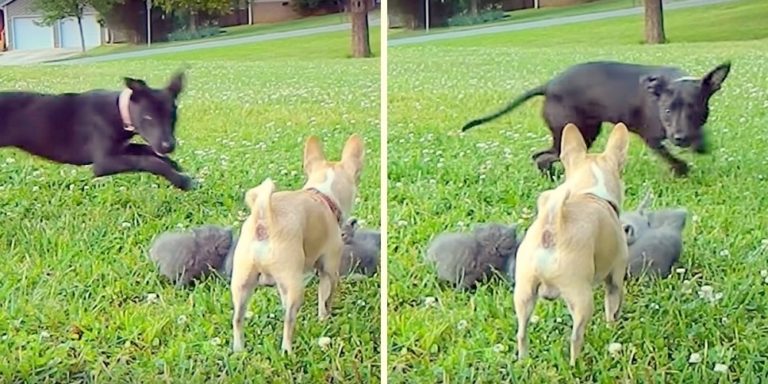 Source: Nancy J/YouTube
Poor Roxy tries to wriggle in and greet the kittens, but big brother Charlie won't have it. He fiercely rejects all of Roxy's advances and even tackles her down when she keeps pestering the terrified kittens!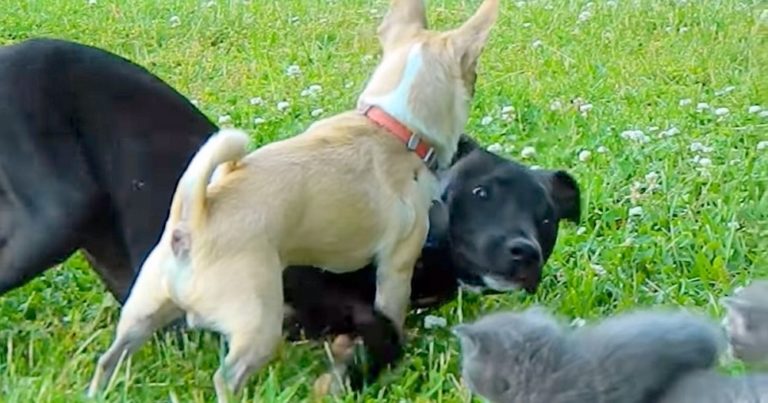 Source: Nancy J/YouTube
We feel terribly sorry for Roxy as she fails to get friendly with the kittens once again. Charlie understands that the delicate kittens are not ready to play with Roxy yet, so he aptly resolves to fight for them, despite his tiny stature. We hope the kittens grow up soon and let sweet Roxy play with them!
Check out the video below to watch Charlie's brave attempts to shield the tiny kittens!
Please 'SHARE' to pass on this story to a friend or family member