Richard Gere
And get this, they both love working with Julia Roberts.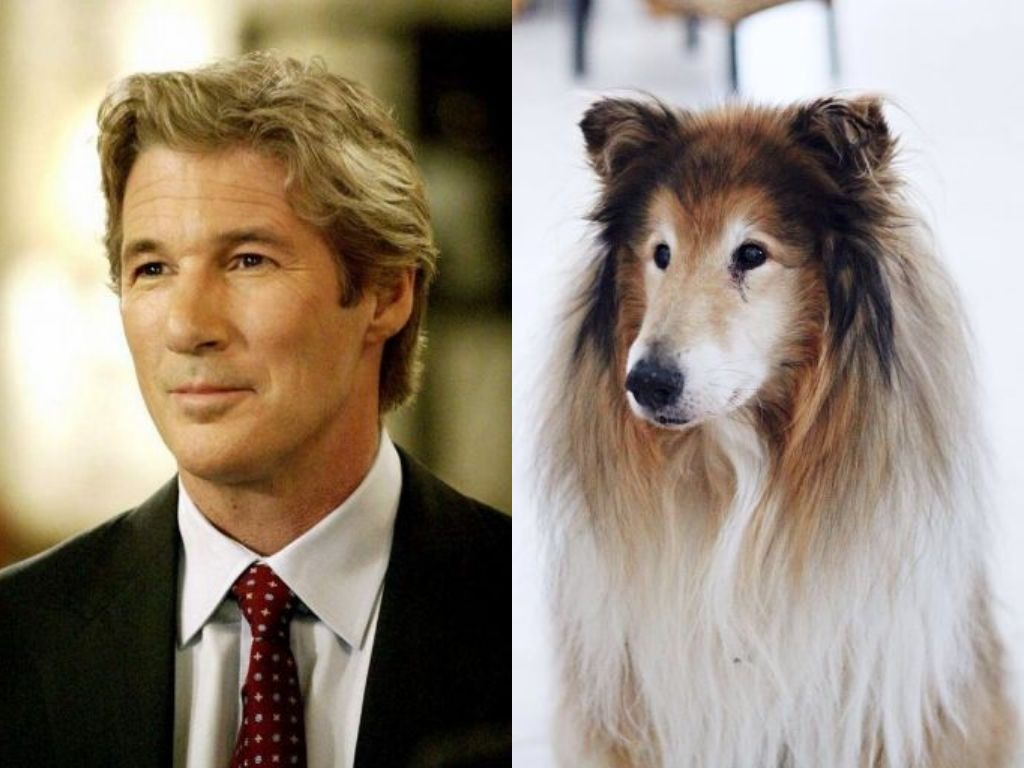 Kate Middleton
Roll out the red carpet, the Royal Princess has arrived. How delicately lovely they are.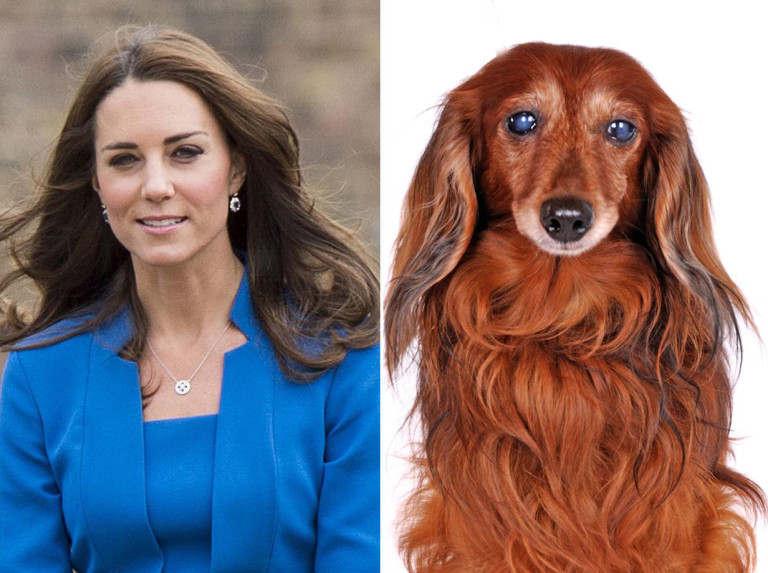 Richard Branson
One of the more eerie look alike's. But straight up, this is a crazy match!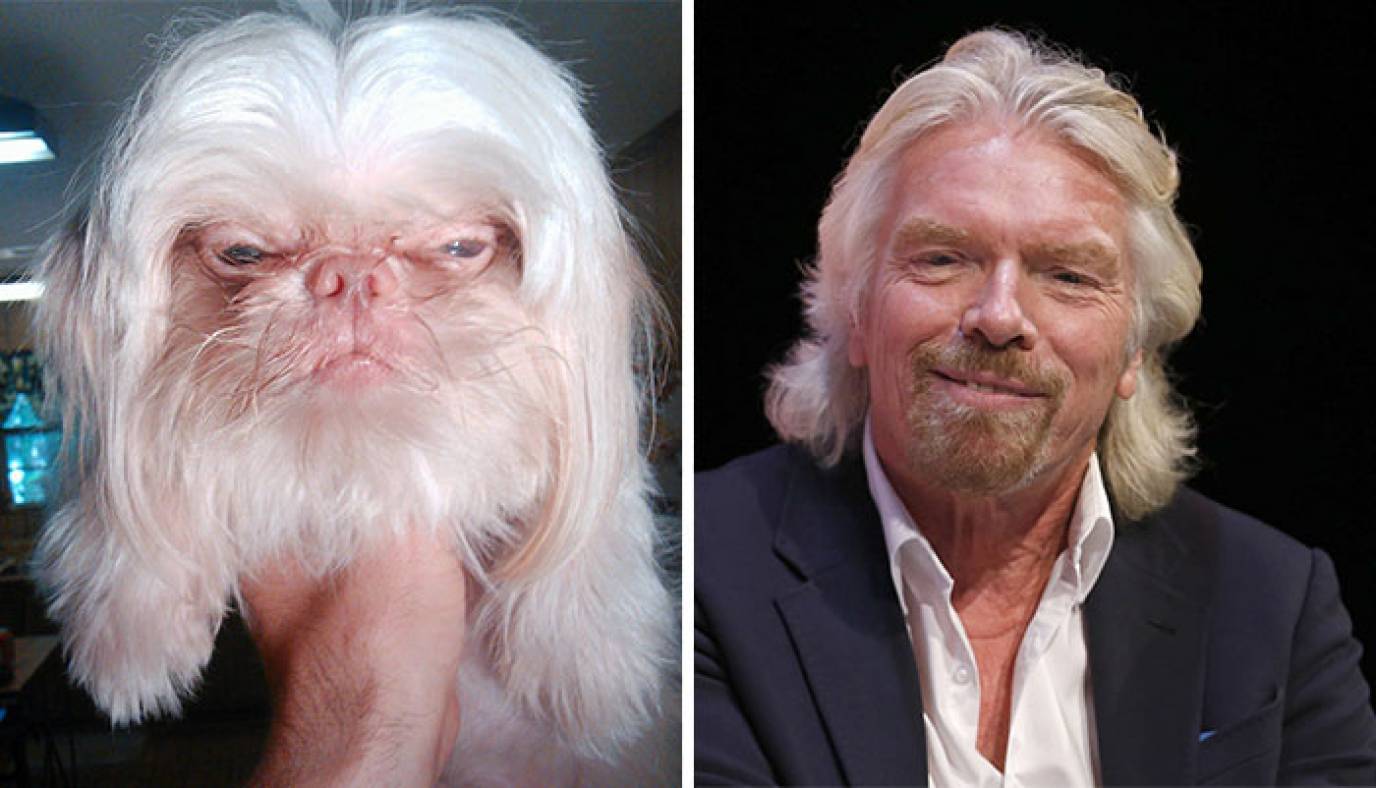 Miley Cyrus
Two of Miley's biggest fans right here. When she sticks her tongue out, they stick their tongue out.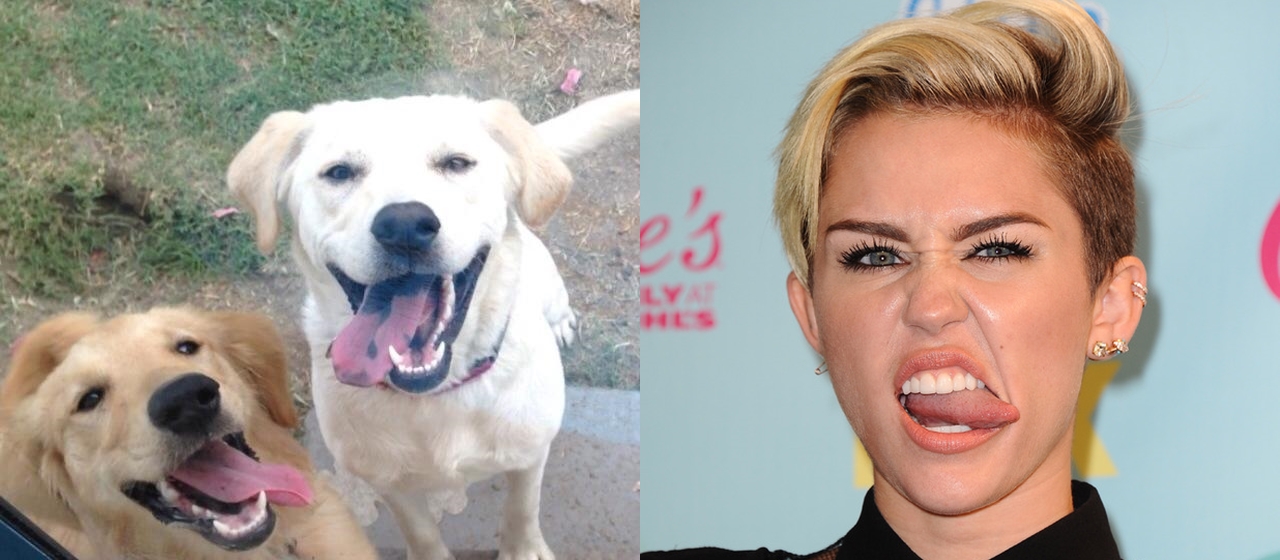 Paris Hilton
This dog doesn't look so thrilled to be compared to Paris Hilton.