Vladamir Putin
The dog looks intimidating/serious and Putin looks (is) intimidating/serious. And that's that.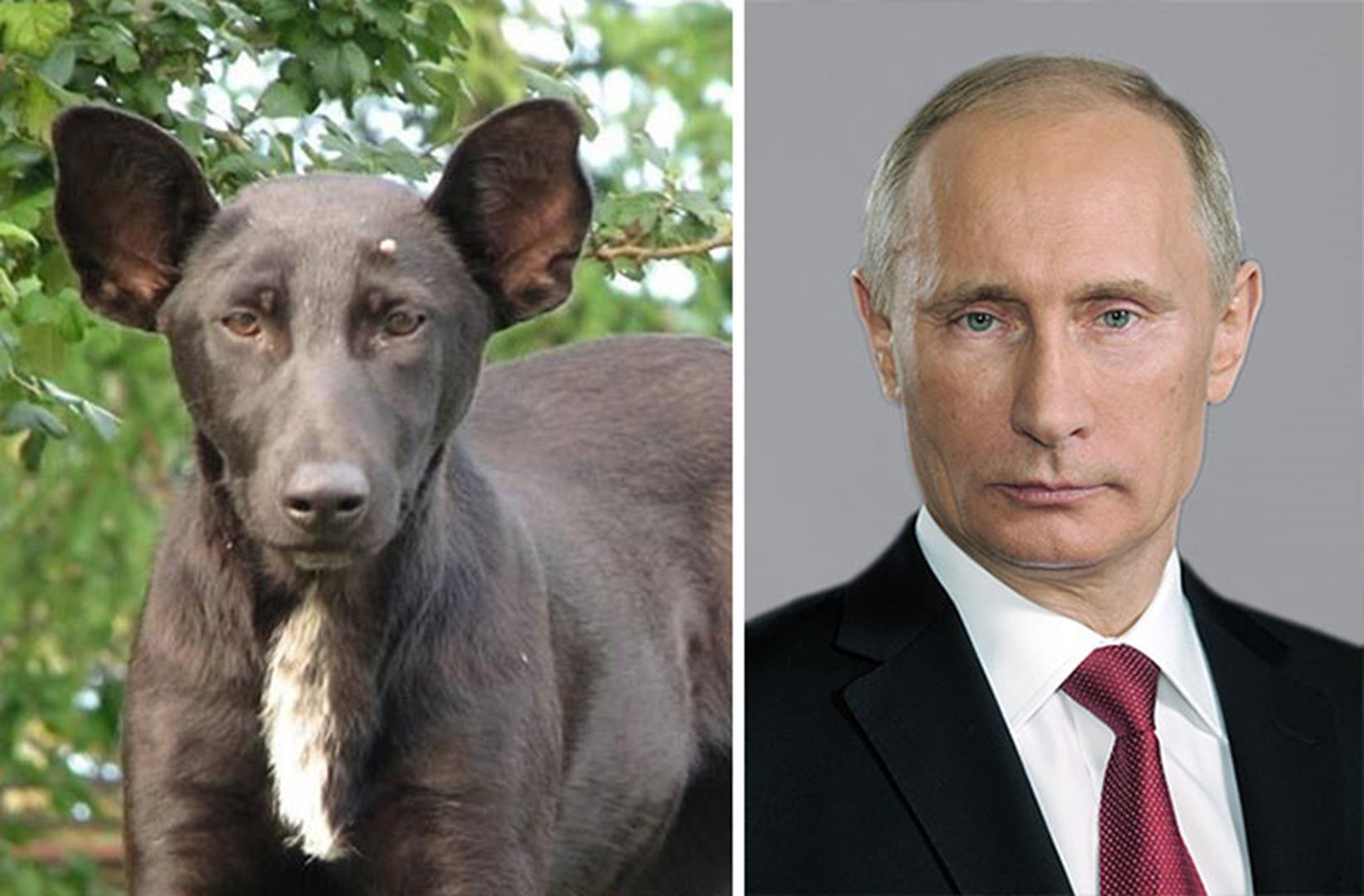 Chewbacca
Seems like it'd be hard to find a dog that didn't resemble Chewbacca. However, the dog's hair color (and shagginess) matches oh-too perfectly with Mr.Chewbacc's.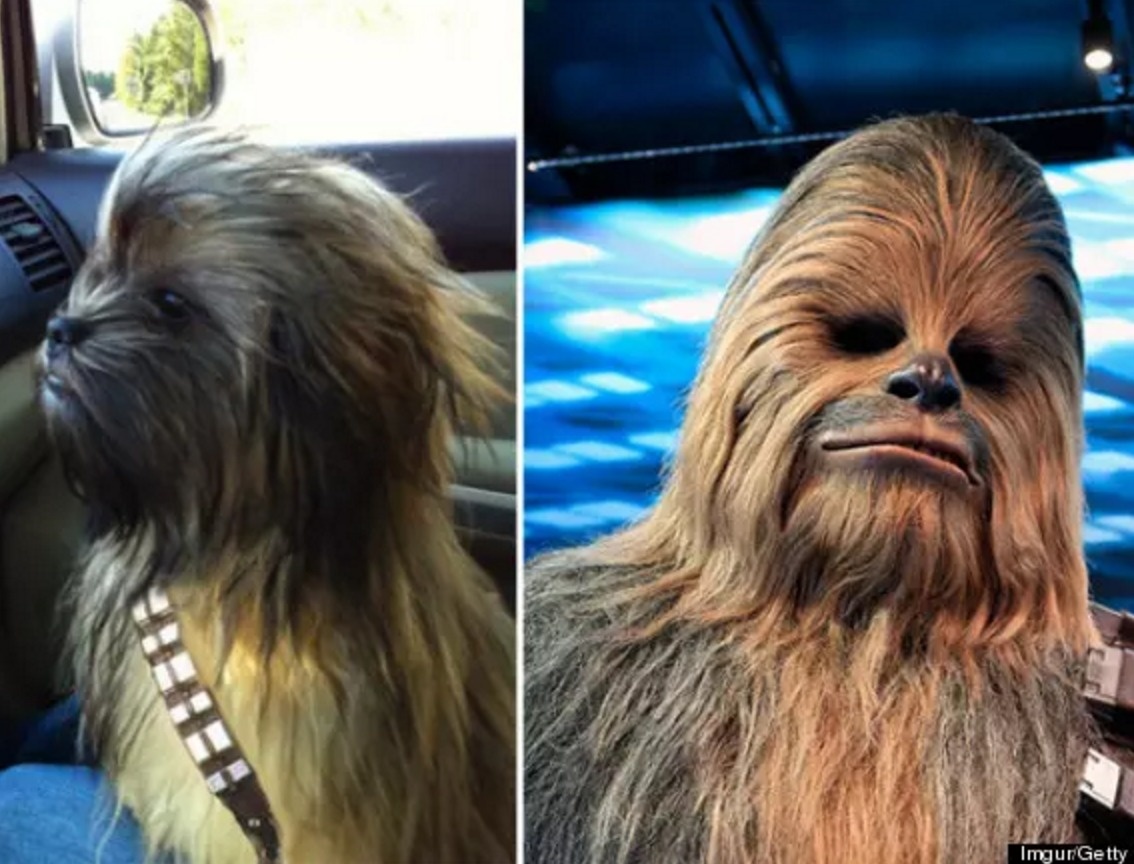 Cher
It almost looks like the dog is wearing a blonde wig, right? Maybe Cher is her role model? Either way, twinsies!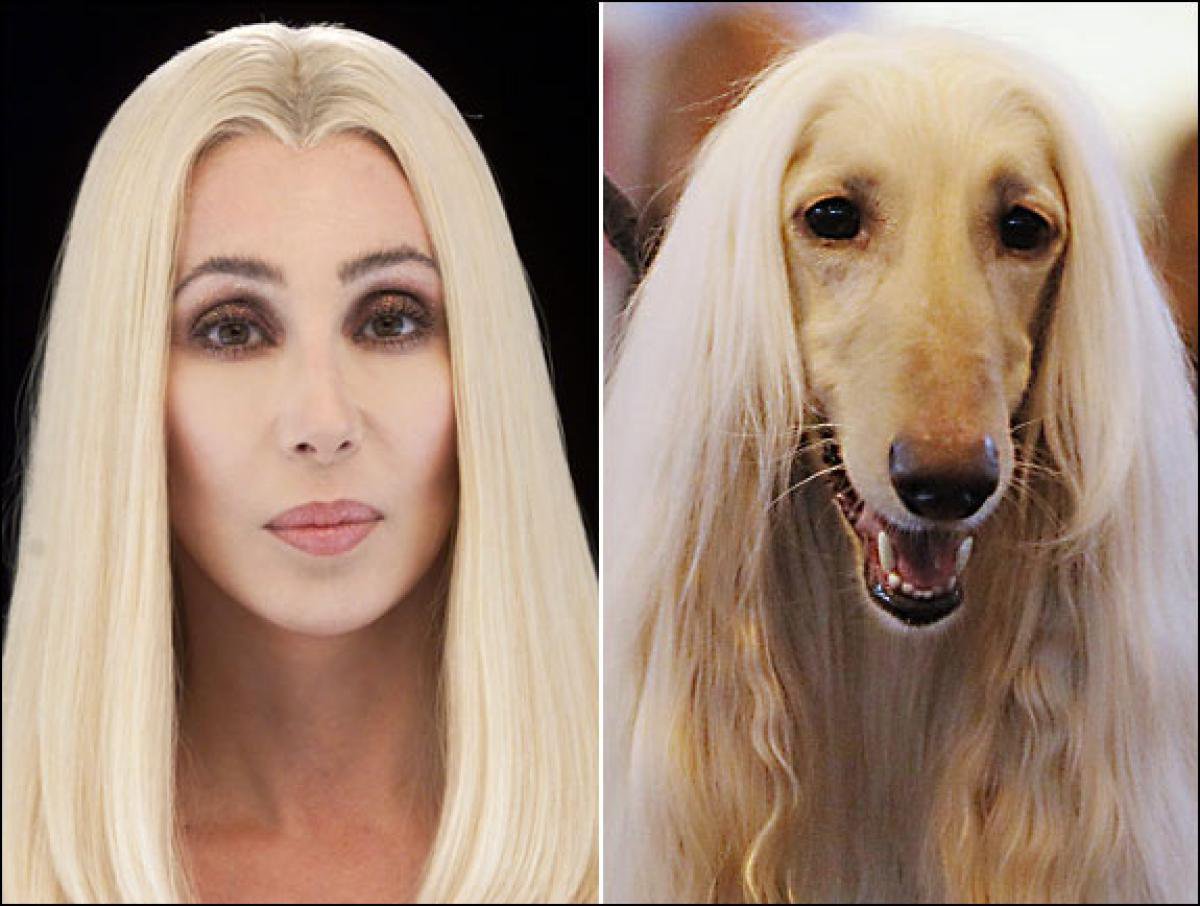 Bruce Willis
Minus the fact that Bruce Willis is bald, this has got to be the best option – look at their facial expressions! Unless maybe you find a completely shaved dog.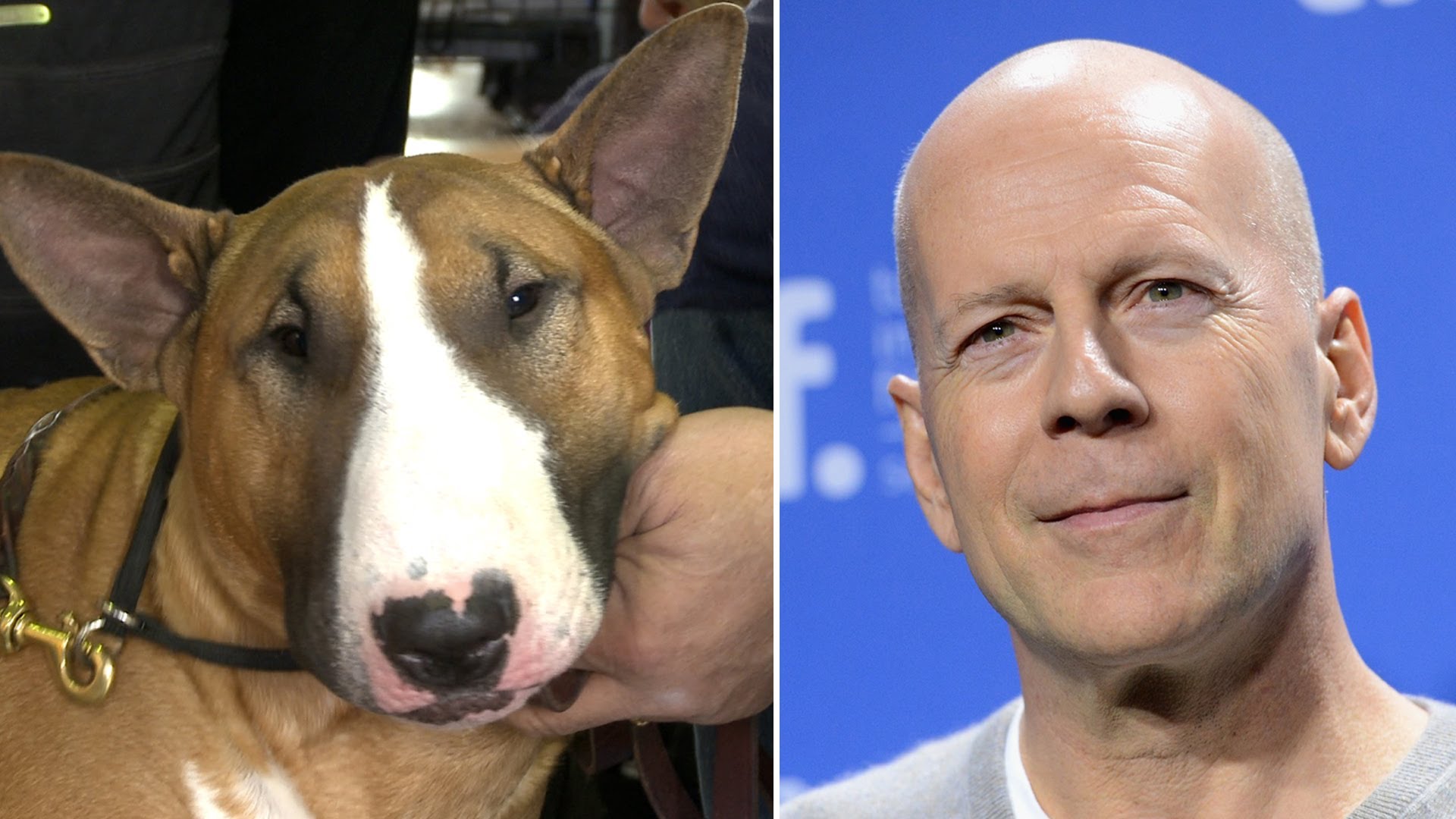 Lady Gaga
Now if this dog can sing and dance exactly like Lady Gaga, then I think we just found Gaga's newest backup singer. Clearly they both put on an electrifying performance.