A Long Branch, New Jersey man has been sentenced to a year in jail after he dumped a caged Pit Bull into the rising tide of the Shrewsbury River.
36-year-old Aaron Davis locked eight-month-old River in in a cage and then left him to die in the river.
The puppy was trapped in the cage for more than three hours before Jennifer Vaz and her dog, Molly, discovered him while out on their morning jog.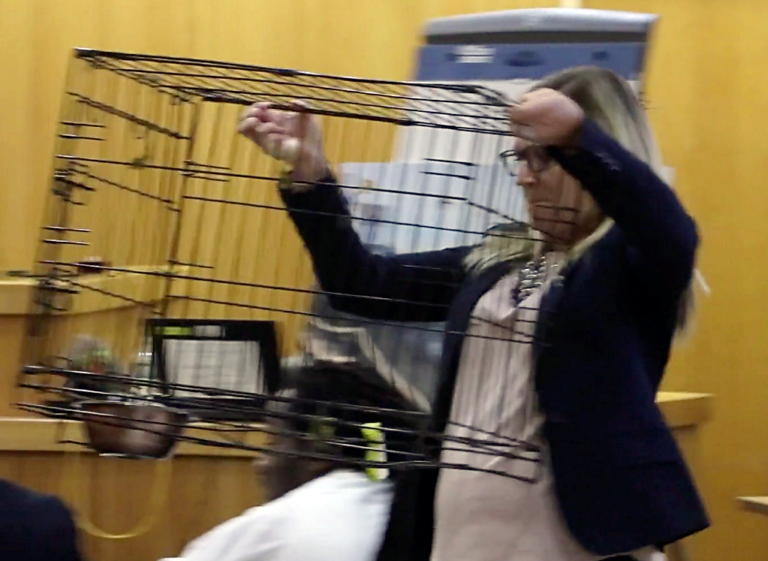 app
Vaz pulled the cage from the river as it was starting to become immersed in the water. In Vaz's testimony at Davis' trial, she said the puppy was "whimpering and crying and looking up at her with sadness while she opened the cage."
The terrified puppy cowered in the cage and wouldn't move until Molly helped coax him out.
Vaz took care of River until he was eventually adopted into a loving home.
app
Originally named Blaze, River lived with Davis' girlfriend, Kathleen Palumbo. Palumbo's ex-boyfriend got it for their three children. Davis climbed over ropes and down rocks to place the dog in a remote location in the river as a way to retaliate against his girlfriend's ex.
Superior Court Judge Marc C. LeMieux sentenced Davis to one year in jail for animal cruelty.
"That dog had no place to go, was fully caged, couldn't get his way out," LeMieux told Davis during his trial. "This dog was watching his own demise with every wave and every minute that passed. The dog doesn't have the ability to say that 'I was scared out of my wits.'"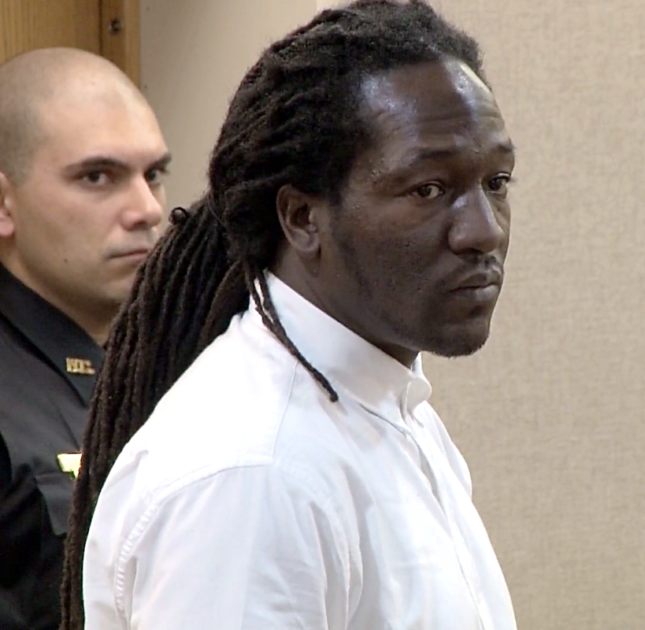 app
"I'm also completely finding that this dog could be, for some people, the equivalent of a human being," LeMieux said. "Just because he can't speak, doesn't mean, under these circumstances, he's not a victim."
In addition to a year-long sentence, the judge also ordered Dais to perform 156 hours of community service at an animal-welfare agency, and to reimburse the Monmouth County SPCA for River's medical expenses. Davis is also no longer allowed to own any pets during any period he is out on parole.
Please 'SHARE' to pass on this story to a friend or family member