The bond between dog and owner is one that lasts a lifetime and beyond. Love never ends, and not even death can take the shared bond of love away between animal and person. Paquito the Chihuahua loved his human dad, and they did so many things together. Sadly, the duo did not get to spend many years together.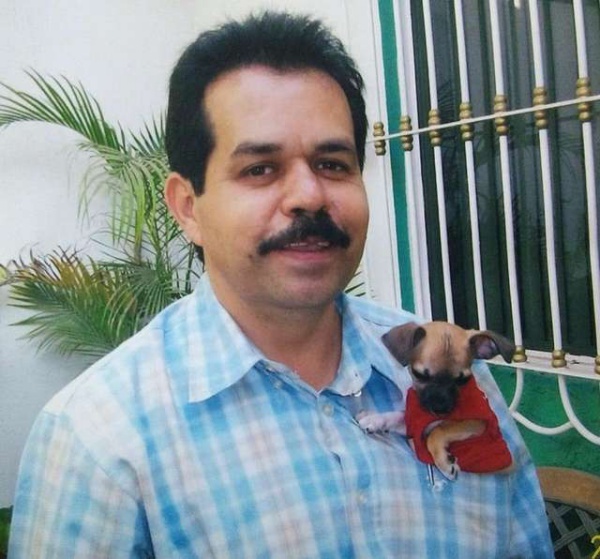 Source: The Dodo
Paquito's dad became ill and passed away in 2012. The entire family mourned for him, including the sad Chihuahua. As the years passed, it was time to clear out the man's clothing from his closet.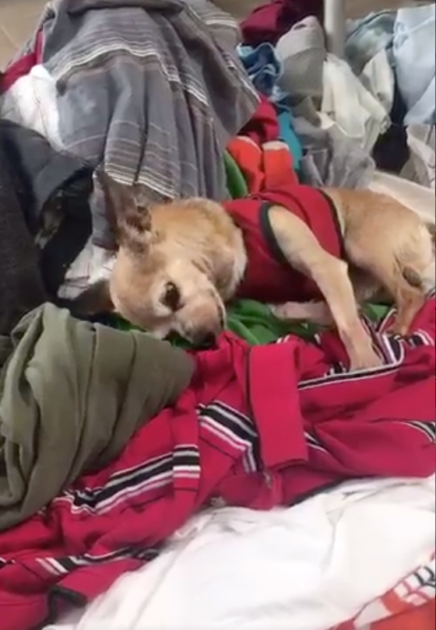 Source: Twitter/EvlynCastro
In the six years that had passed, family member, Evlyn Castro, was tasked with the duty of sorting through her deceased uncle's clothes. The items got wet after a rainstorm. As she and her aunt sorted through the apparel, something completely unexpected happened.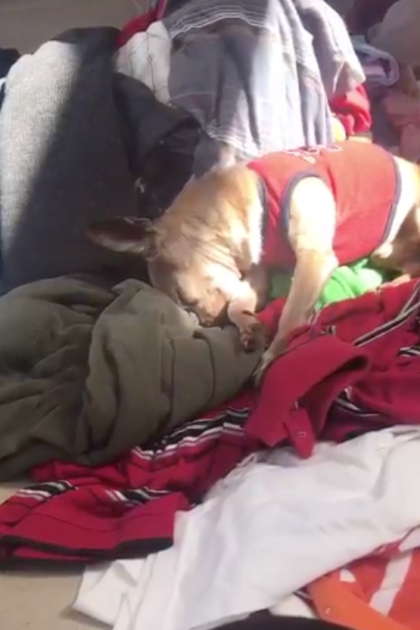 Source: Twitter/EvlynCastro
Paquito ran over, started smelling the clothes, and the sweet dog nuzzled in and snuggled with the items. Thankfully, the amazing display of love was captured on video for all the Internet to see.
When Evlyn posted the video to Twitter, dog lovers were incredibly touched, and the video racked up hundreds of thousands of views. Watch the touching display of love and devotion of this little dog to his deceased owner below.
Please 'SHARE' to pass on this story to a friend or family member
https://twitter.com/evlyncastro16/status/1043285230583525376