Boss the Doberman lives with his mom, Leslie Stark, on a ranch in Lima, Peru. One day, Leslie brought home a white horse named Contino, and Boss immediately fell in love with the horse.
He gracefully volunteered to be Contino's "caretaker and protector" in the ranch, and Leslie knew this was the start of a very rare friendship!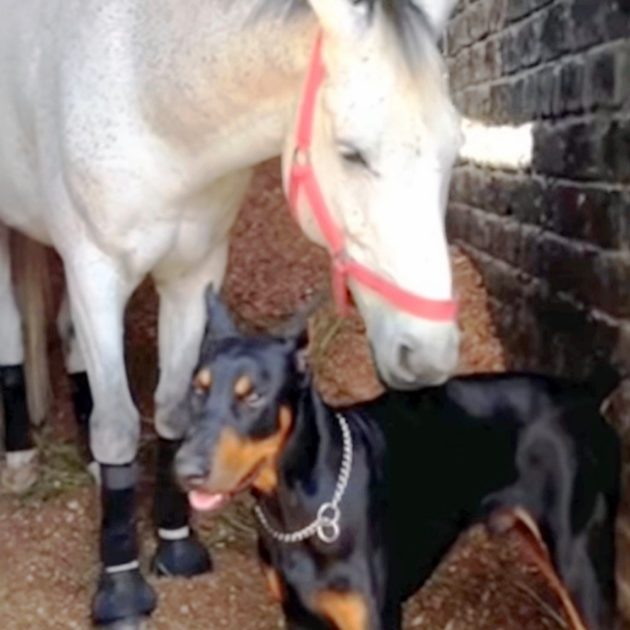 Source: leslie stark/Youtube
Boss began spending his days in the company of his favorite horse. Despite being the smaller creature, Boss always looked out for Contino like a big brother.
He even held Contino's reins with his mouth and took him on walks around the farm!
Within a few months, he became so attuned to the horse's needs that the locals aptly titled him as the "Horse Whisperer"!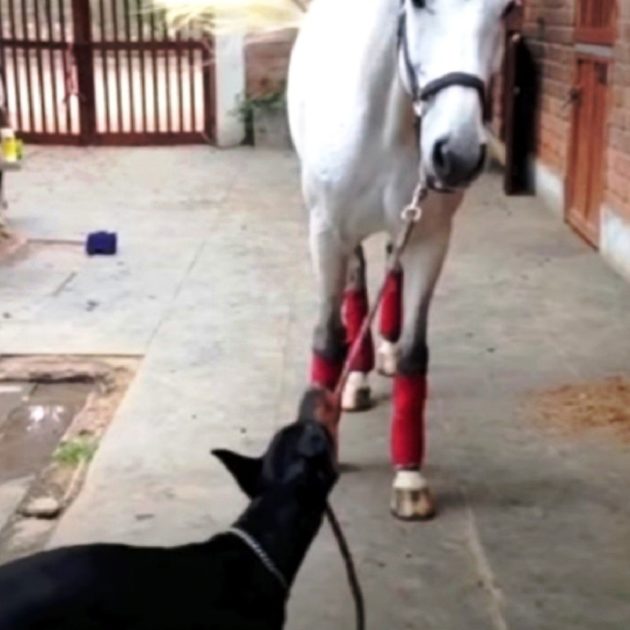 Source: leslie stark/Youtube
Contino's affections for Boss also grew stronger. He acknowledged the dog as his best friend, and even obliged to Boss' wishes when he demanded for cuddles and kisses!
Over the years, the duo has not just bonded together, but has come to rely on each other with utmost faith!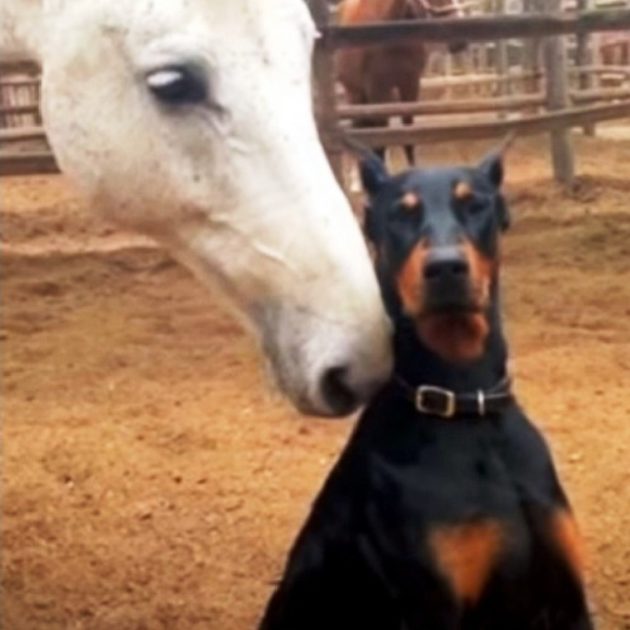 Source: leslie stark/Youtube
Leslie says Boss and Contino are inseparable now. They eat together, nap together and spend their time grooming each other with "licks".
They do hang out with the other horses and dogs on the ranch, but the bond they have is irreplaceable!
Click the video below to watch Boss and Contino's special bond blooming over the years!
Please 'SHARE' to pass on this story to a friend or family member