Bosco is a 3-year-old Dachshund who loves collecting big sticks from a dog park in London.
Mom Ana-Luccia Iannucci Rodriguez recently shared a clip of her tiny dog's adventurous antics with a newly-discovered large stick, and it's both hilarious and adorable at the same time!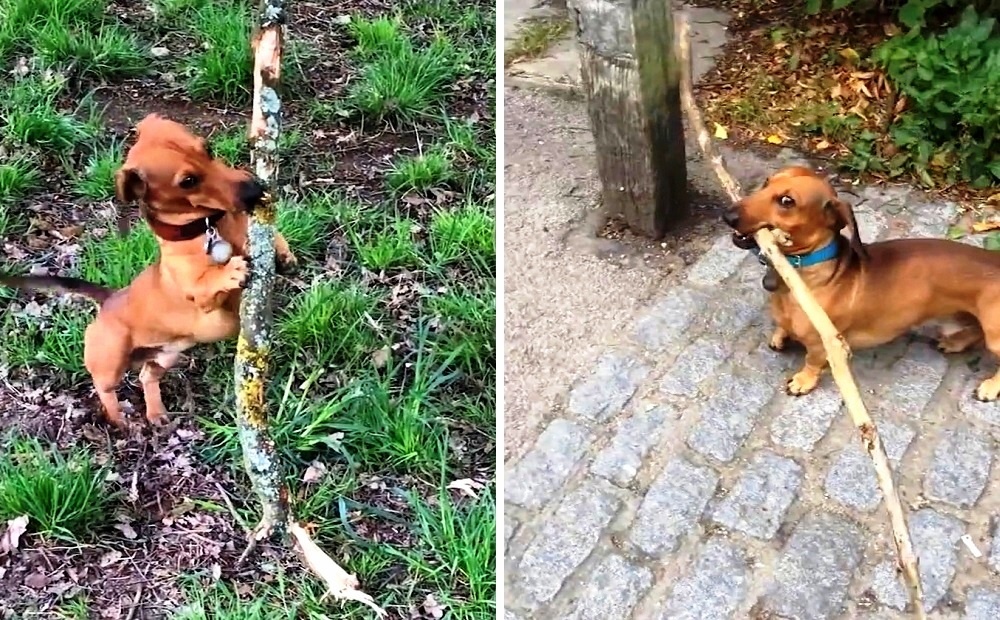 Source: SWNS/Youtube
In this video, we see Bosco falling in love with an exceptionally large tree branch. The wee sausage dog has no problems grabbing the branch, and he begins sprinting across the park with the "stick" in his mouth.
The other park visitors and their dogs carefully back-off to make way for little Bosco and his super-sized stick.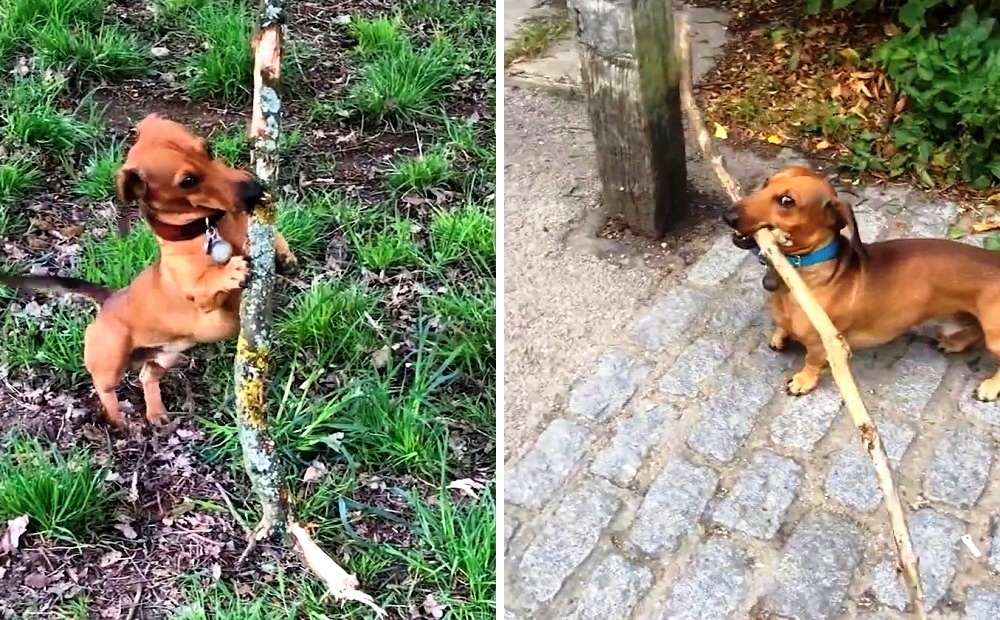 Source: SWNS/Youtube
But Bosco meets with an unexpected hurdle when his stick gets stuck between 2 poles.
The smart dog is quick to evaluate that his prized stick is too long to make it past the poles, so he immediately begins racking his brains for a solution.
He tries shifting the stick to the other side of the path, but that gap also turns out to be puny in comparison to the stick.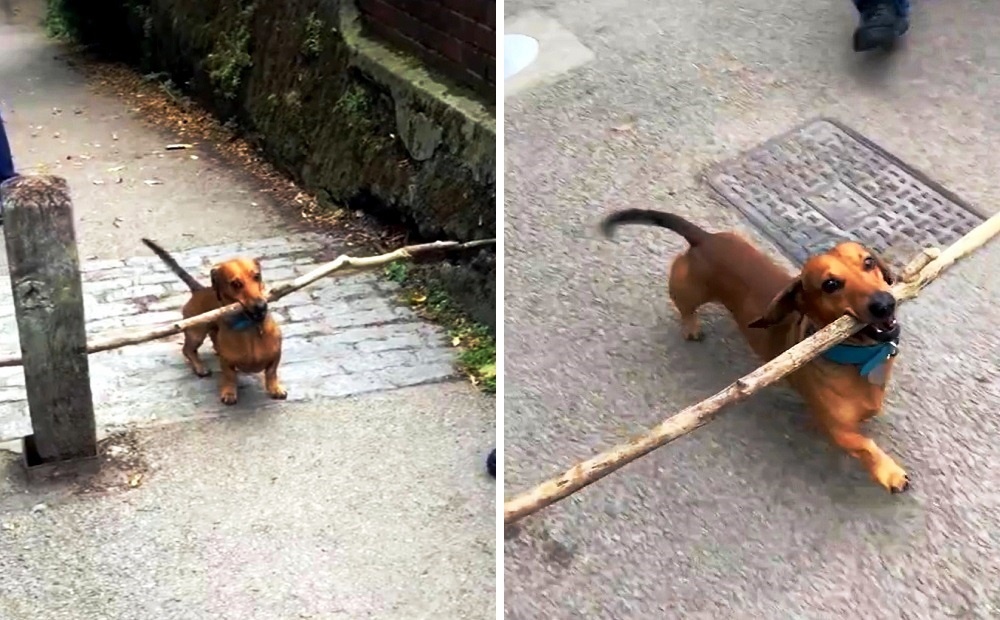 Source: SWNS/Youtube
By now, Ana-Luccia and the other fascinated onlookers begin cheering on Bosco.
Finally, the motivated dog figures out that he needs to turn and move the stick along its length through the narrow passage!
Once he successfully overcomes the pole hurdle, Bosco wags his tail with joy and smiles away as he continues on his journey.
Aww! This little cutie has got big brains and an even bigger heart!
Click the video below to watch Bosco's hilariously chaotic adventure with his new favorite stick!
Please 'SHARE' to pass on this story to a friend or family member