Hope For Paws received a call about an injured stray dog who was hiding in a corner on someone's property. So JoAnn Wiltz and Katie McKittrick headed out for rescue.
As they approached, the Good Samaritan who'd been caring for the dog said she'd been hanging out there for about three weeks now.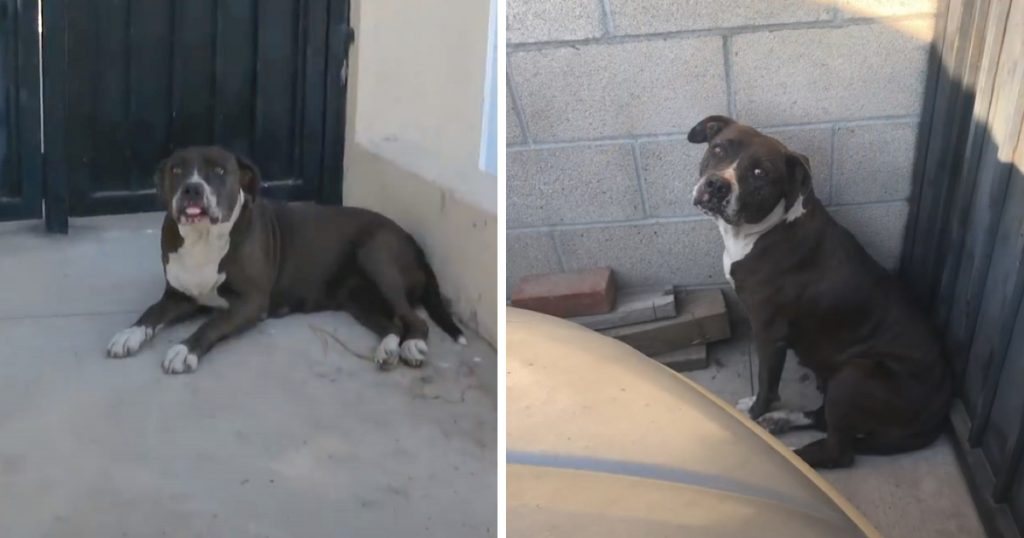 There was something clearly wrong with the good girl's back leg, and she had masses all over her stomach.
Back at the hospital, Bluebell was diagnosed with two forms of cancer: mast cell tumors and a mammary adenocarcinoma. She also had a painful tooth abscess and no microchip.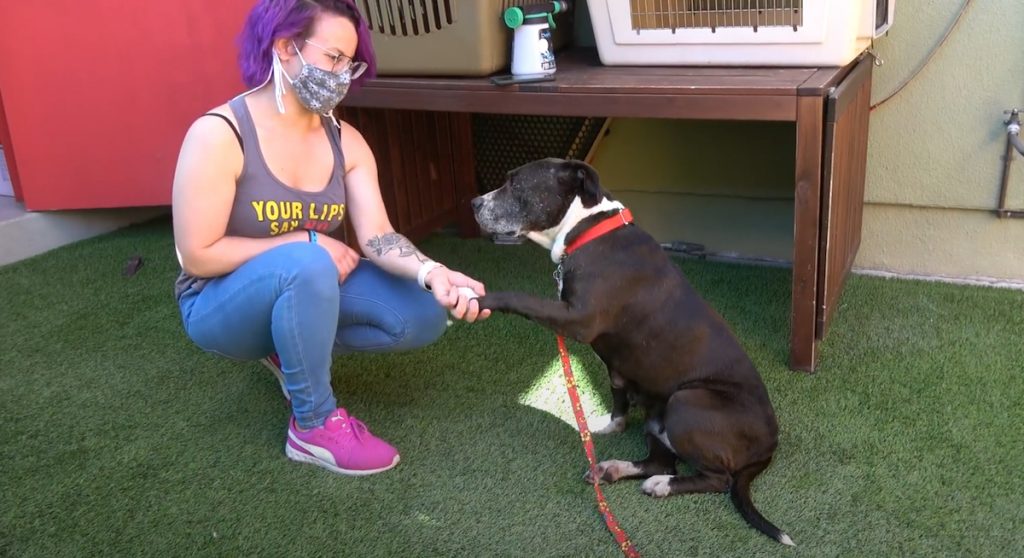 After a nice bubblebath, X-rays confirmed the cancer had not spread. So Bluebell underwent a surgery to remove it.
Lionel's Legacy offered to foster her, and Bluebell is now happy and healthy and awaiting a forever home! 🙂