Drew Blaskovich, owner of Drewski's Hot Rod Kitchen food truck, lost his beloved Great Dane Rex when he was shot and killed by a burglar. He was not only a beloved dog but the mascot for his business. Patrons loved coming to see the lovable dog.
Drew spent months searching for another blue Great Dane, but no-one in America seemed to be breeding them. He was devastated. And who could blame him? Great Danes are just the best. But it didn't stop him from loving on other animals. Drew became a long time friend of the Front Street Animal Shelter. He makes monthly donations from his restaurant's profits that help keep their doors open.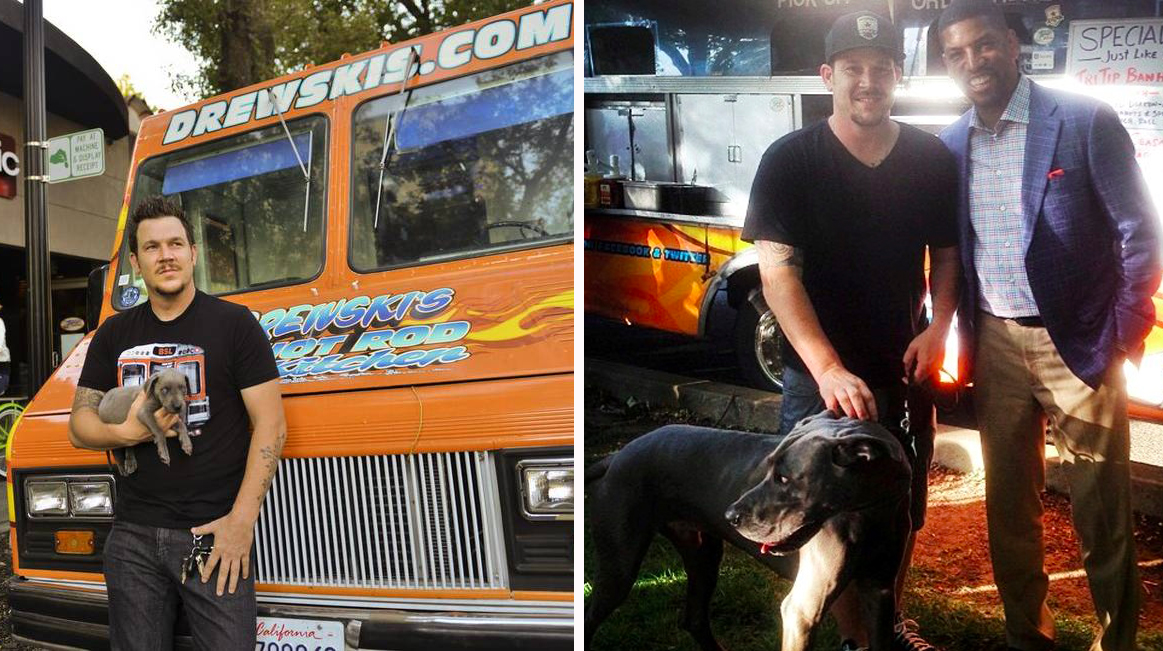 GoFundMe
As fate would have it, Drew's greatest wish was realized on Super Bowl Sunday when that same animal shelter called him with incredible news. The shelter wanted to hold an adoption event on Super Bowl Sunday in Rex's honor, but little did he know that their main goal was giving Drew the surprise of his life.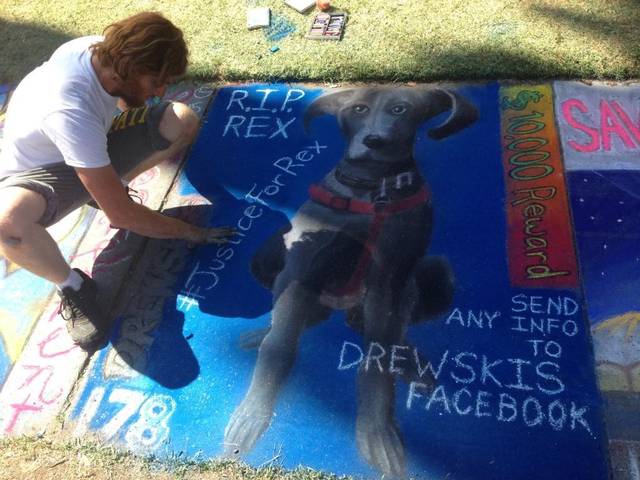 Sacbee
He couldn't believe his eyes when he saw a 4-month-old Great Dane puppy roaming around the Puppy Bowl that day. Drew noticed her right away,"My eye went to the blue Great Dane," Blaskovich said.
After asking after her, he was told the woman who fostered the female pup wanted to keep her. Knowing the pup was spoken for, Drew put the idea of adopting her out of his mind… but the shelter's public relations coordinator asked him to stick around after the game.
With all eyes on Drew, he was presented with the Great Dane puppy in honor of his beloved Rex.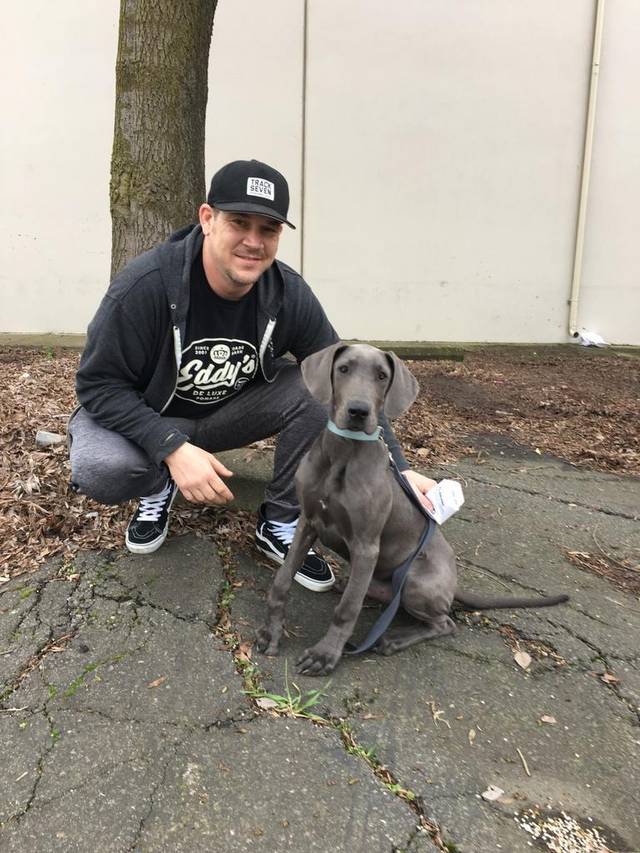 Sacbee
Check out the wonderful moment the two meet for the first time in the video below!
Share and spread a smile.
Drew's dog Rex was shot and killed by a burglar in 2015. A long time friend of the shelter, Drew was devastated, and we wanted to find a way to bring him joy after this tragedy. That's why when 4 month old Roxie (a blue Great Dane just like his beloved Rex), came to the shelter recently, we knew she'd be perfect for him. We surprised him with the puppy, and it was instant love. Roxie is recovering from a broken leg, and now she and Drew can heal together as they become best friends and start a happy life! <3 Drewski's

Posted by Front Street Animal Shelter – City of Sacramento on Wednesday, February 8, 2017