The dog was blind no more.
Meet Duffy, a lovable Irish Terrier who was formerly a rescue dog. He had many struggles in the years he lived with his health – he developed diabetes, and even lost his eyesight as a result.
His diabetes was stabilized with the help of various medications, but Duffy had part of him missing with his sight gone. He couldn't live his life how other dogs would, in the world of color rather than in the darkness. Duffy couldn't walk or play well, either.
However, things changed when Duffy became qualified for an eye surgery that would be able to restore his sense of sight. This was great news for this once cheerful dog. Duffy's family did not hesitate, and immediately signed Duffy up for the surgical procedure. His treatment and surgery was performed at the Veterinary Referral Center located all the way in Malvern, Pennsylvania.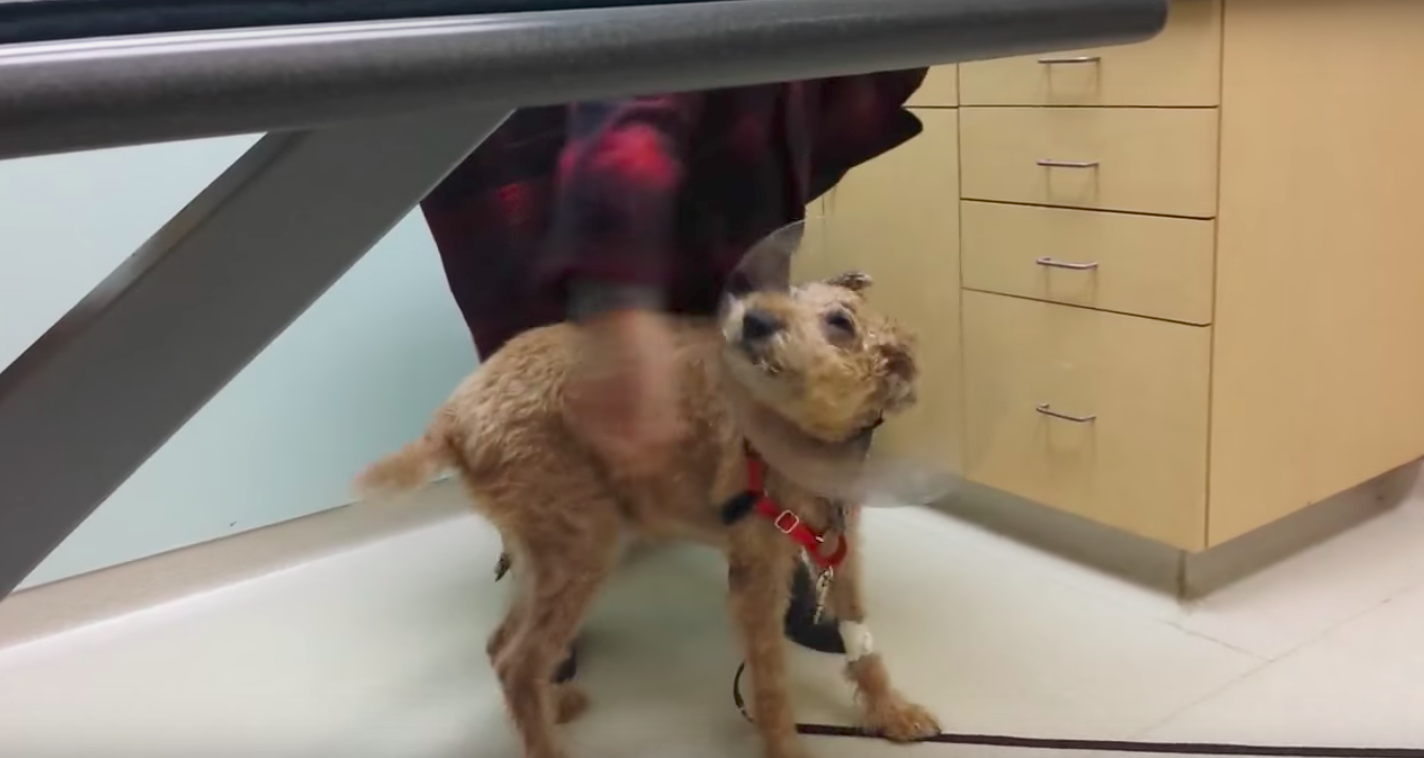 The credit for restoring Duffy's sight goes to two vets – Dr. Kevin Kumrow, the veterinarian who regulated the dog's diabetes state to prep him for surgery as well as Dr. Brady Beale who operated on him. The video below shows Duffy happily discharged from the surgery ward and seeing his owners once again for the first time in a few months!
Today, Duffy is currently living happily with his family once more. He's also back to his old frisky self thanks to his ability to see again. Thanks to the two veterinarians, Duffy is now able to enjoy life to the fullest!