After an urgent surgery, a little piggy named Bentley had to recuperate at the hospital. He was terrified and nervous, but Mom knew just what to do to comfort her friend.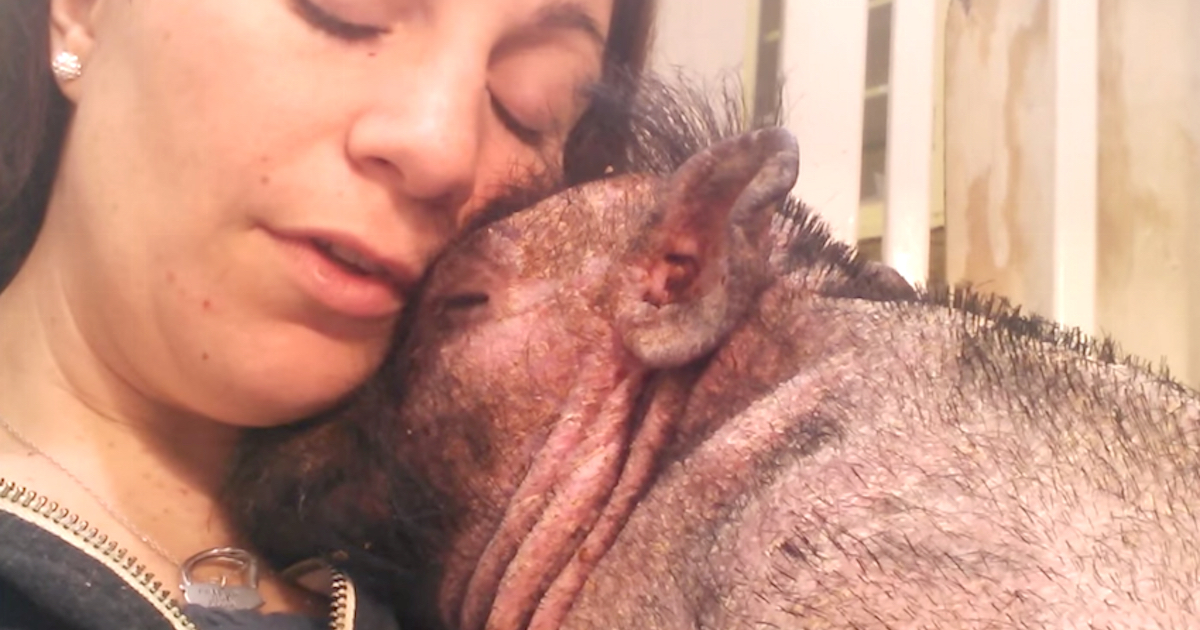 Source: Earth Sanctuary/YouTube
"Bentley is my rescued 9-month-old pot-bellied pig and resident of the sanctuary I founded, EARTH Animal Sanctuary. On Feb 23 a seizure left him in a state of shock and he was diagnosed with bacterial meningitis, potentially fatal. He was given only a ten percent chance to live and yet he survived against all odds, though the meningitis left him blind," Mom said in a statement on YouTube.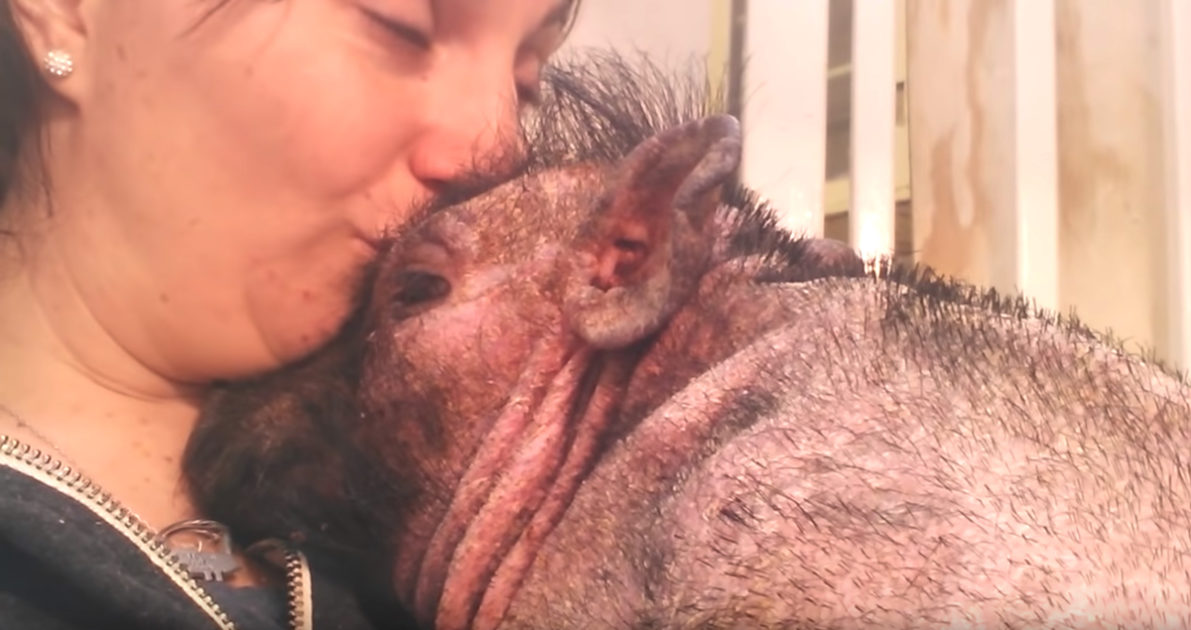 Source: Earth Sanctuary/YouTube
"To a tiny little blind pig, the hospital noises can be very scary, so on my trips to see him every day, I sing to him to comfort him and reassure him that he is loved and that everything is going to be ok."
So amazing and special how we as humans can connect with different types of animals. 🙂
Please 'SHARE' to pass on this story to a friend or family member