Bear is an IFAW koala detection dog, and he's perfect for the job!
The high-energy dog has been trained and is working alongside his handlers at Detection Dogs for Conservation to search the bushfire-ravaged lands (now declared safe) to find any stranded koalas.
And he does so while wearing adorable protective red socks! 🙂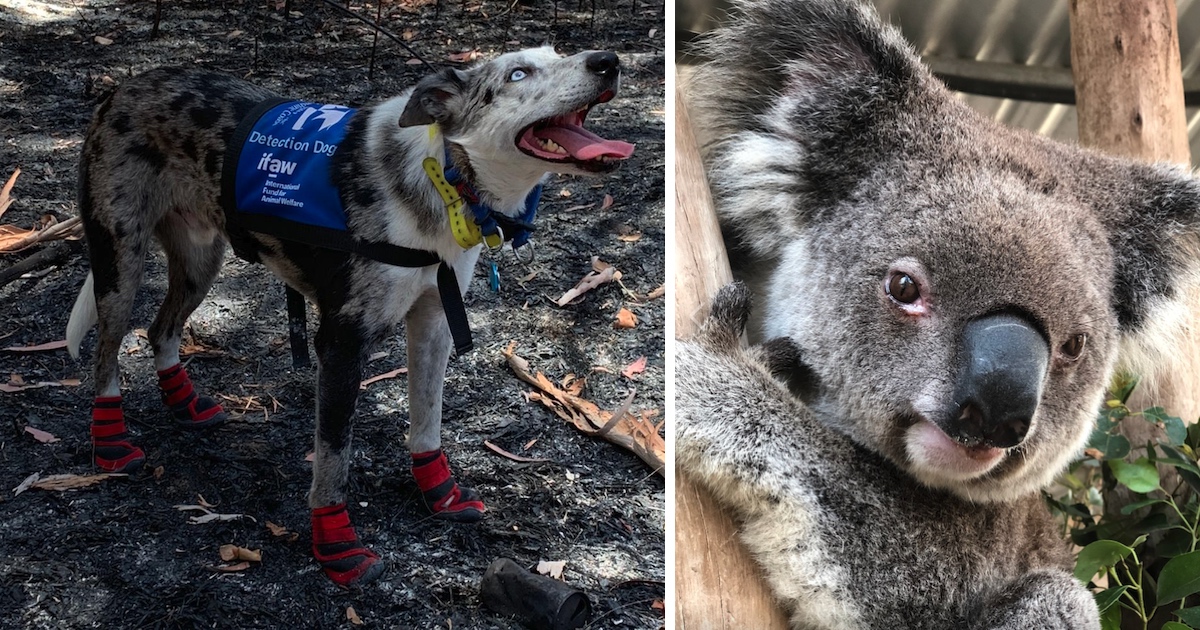 IFAW/Facebook
Bear will spend the upcoming months in the New South Wales and Queensland areas with firefighters as they brave the elements to locate koalas in need.
His heroic mission is just getting started, and you can help by donating to the International Fund for Animal Welfare.
Dogs are man's best friend, but Bear is proving to be more than that! 🙂