Shaw Pit Bull Rescue in Columbus, Mississippi, was full and unable to take in any more dogs. But when they received this awful phone call and saw the horrifying pictures, they knew they had to do whatever it took to make space.
Soon after, policemen delivered a dog to them who was in terrible condition. He was more than twenty pounds underweight with all of his ribs poking out, and he had sores all over his body from all of the mud and rain he endured.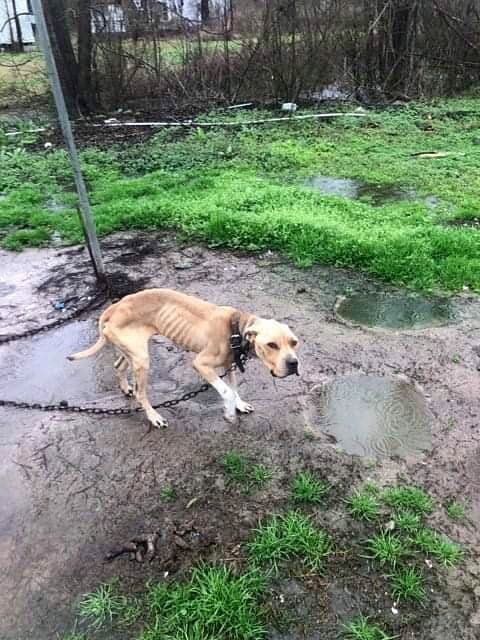 Shaw Pit Bull Rescue
The worst part? He wasn't even a stray. This poor dog actually had an owner who had kept him chained up in seclusion for the past five years, chained to a pole in the mud with no food or water.
Since police were the ones who dropped the dog off, Shaw Pit Bull Rescue had many unanswered questions about him, so they called his owner to find out more.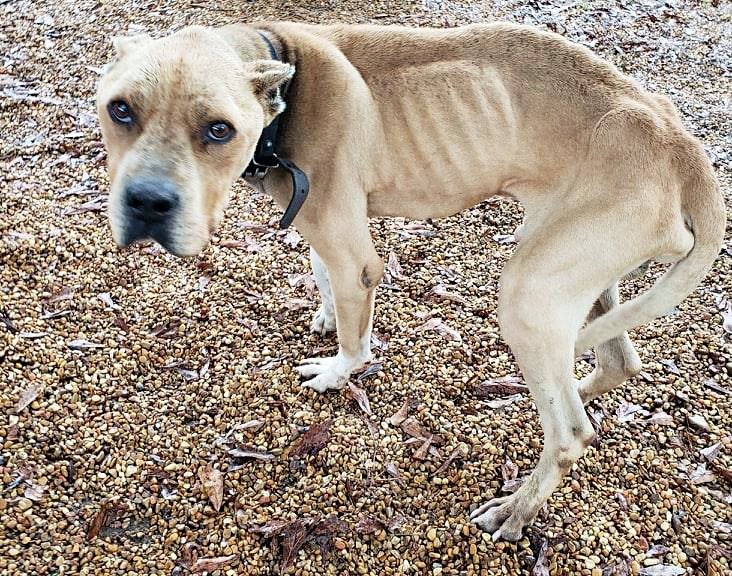 Shaw Pit Bull Rescue
Their conversation with him made them sick to their stomachs. It turns out that the dog's name was "Bad Dog," since that's all the owner had ever called him, and that he wasn't allowed to be near kids and had never been around other animals. He hadn't been to the vet in years and clearly hadn't received any love or attention.
Shaw Pit Bull Rescue couldn't believe what they were hearing.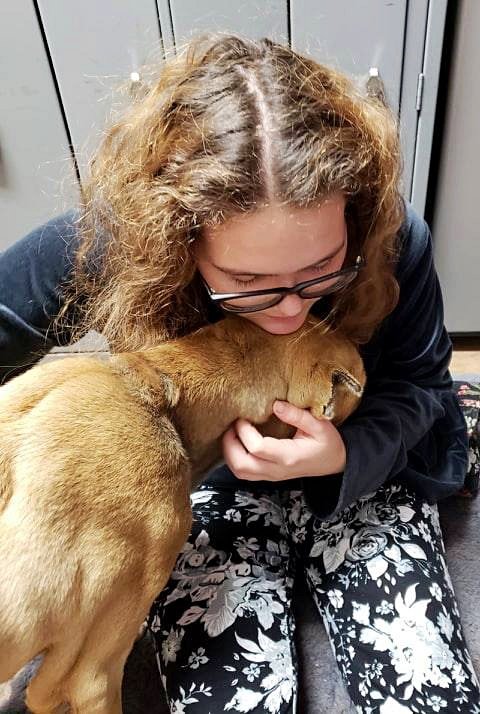 Shaw Pit Bull Rescue
"So we gave up. We got off the phone, and we did what we do," they wrote on Facebook. "We loved him. We cared for him. We warmed him inside and out. And we tried to dry him off as best as possible. Then we promised him that he will never be called 'Bad Dog' again."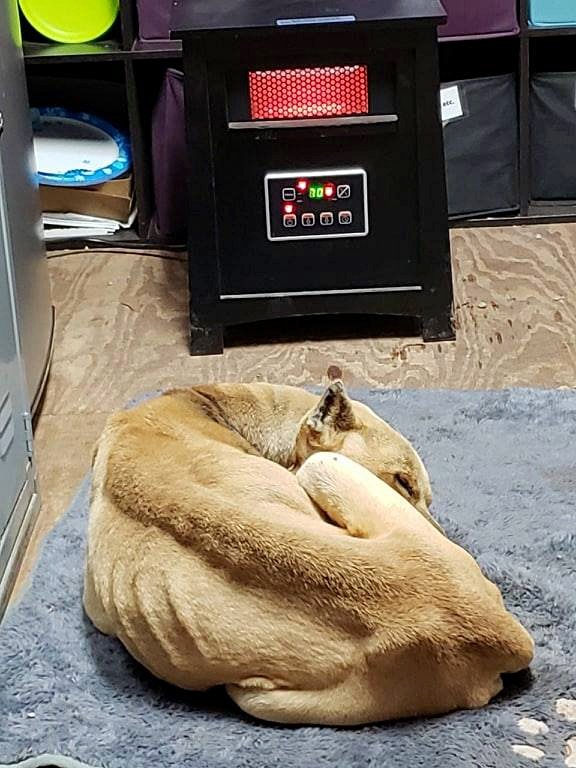 Shaw Pit Bull Rescue
They decided to name him Phoenix and promised him they'd be there every step of the way through his recovery as he heals and adjusts to a life filled with love and care.
Phoenix now knows what it's like to feel the warmth of a heater and the comfort of a real bed. He is in great hands and never has to worry about being neglected or ignored ever again!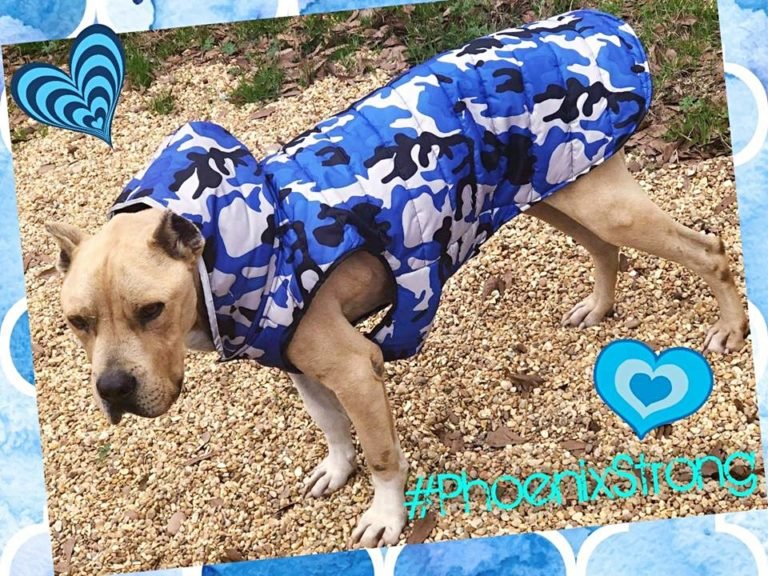 Shaw Pit Bull Rescue
Follow Shaw Pit Bull Rescue on Facebook for updates on Phoenix.
Phoenix is loving all of the attention and even greeted rescue staff with a tail wag at the kennel gate before they even got back there to him. Watch in the video below:
Please 'SHARE' to pass on this story to a friend or family member
Oh my precious! Today Phoenix is up and meeting us at the kennel gate before we can even get back there to him! What a proud moment this is! Just watch that tail wag! We now have our #PhoenixStrong t-shirts in child sizes as well. How could we deny this dog the love of a child, or deny that child the love of this dog? We just couldn't! Remember to get those orders in before Feb 21. If for whatever reason the link isn't working, message us, and we can place the order for you! Be loud, be proud, but always stay #PhoenixStrong https://www.shawpitbullrescue.com/phoenixstrong-shirts/

Posted by Shaw Pit Bull Rescue on Friday, February 15, 2019