Imagine having a best friend that you would do anything for except being able to see them. That's exactly the case between Augie the blind Pug and his seeing-eye Chihuahua, Pepe.
Sadly, both adorable pups wound up at the Colorado Pug Rescue in Greeley, Colorado after their owner was diagnosed with a terminal illness.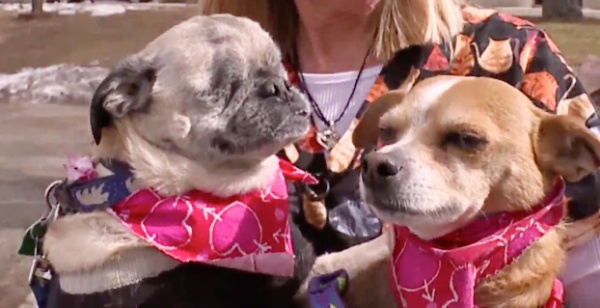 Source: FOX31 News
Cyndi Trimber, a woman who volunteers with the rescue shared, "They've been taken from the only home they knew and they're thrown into another home. They really had to depend on each other to get through it."
Thankfully, Trimber has stepped up in the role of temporary foster mom until the duo can be placed in a forever home together.
Though Augie has been blind most of his life, he had to have both eyes physically removed in recent weeks along with dental surgery.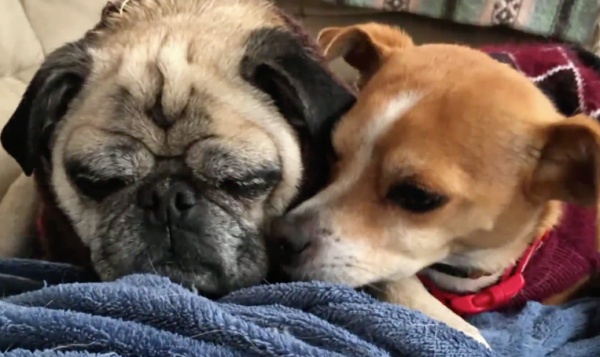 Source: FOX31 News
Anyone interested in adopting this dynamic duo can reach out to the rescue group.
More about this sweet babies can be seen by pressing play on the video below.
Please 'SHARE' to pass on this story to a friend or family member