When a dog owner and pooch are separated for years, there's always a chance the animal may not remember his previous human pal. That's exactly what a United States Marine veteran thought when he took a long flight to meet his former canine partner in Chicago, Illinois.
The German Shepherd Dog, whom the military named Atilla R7-89, would meet his former partner, Marine Sergeant Jacob Varela. The duo worked together for years in the field, but not since July of 2017.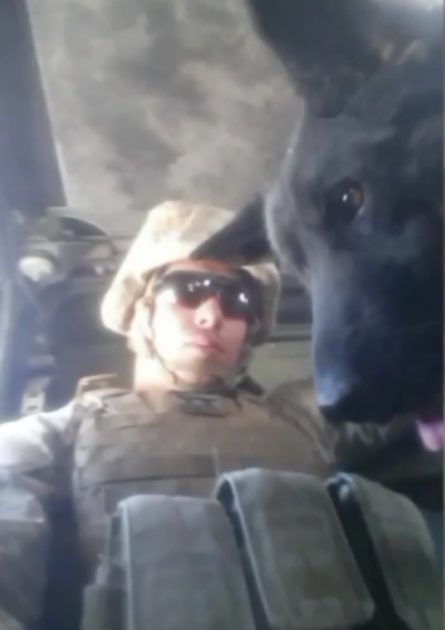 Source: WGN9
Varela told WGN9, "We were together for everything everywhere I went out in the field. If I was drinking water, he was drinking water; he's an actual teammate."
Like all military dogs, eventually they retire, so when that happened to Atilla, Varela knew he wanted to adopt him. When the flight from Houston landed, the two saw each other and it was as if no time had passed. It was a tearjerking emotional airport reunion.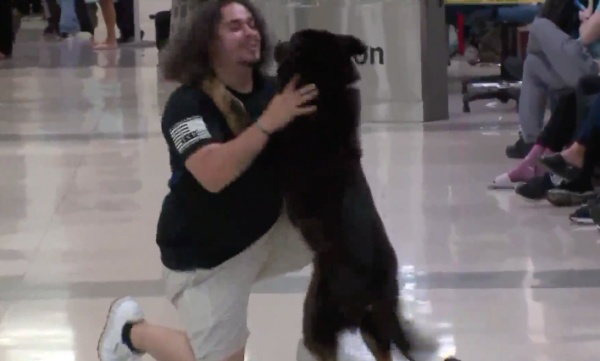 Source: WGN9
The dog wagged and nuzzled the man, and in return, Varela snuggled and hugged his pal close to his heart.
"These dogs serve with these guys, there's a bond that we can't understand," shared Kristen Maurer, Mission K-9 Rescue.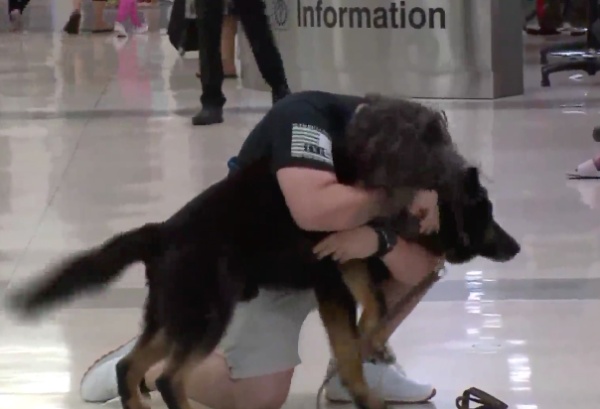 Source: WGN9
Watch this beautiful reunion in the touching video below. Sending you all our best wishes, guys!
Please 'SHARE' to pass on this story to a friend or family member