Paul Steklenski, 45, from Schwenksville, Pennsylvania, forked out $65,000 for an aircraft which he fills with crates of unloved animals facing euthanasia.
The tank operator-turned-IT expert realized he wanted to save animals after adopting a homeless dog from a rescue centre.
At first, Mr Steklenski considered driving to kill shelters in the US and transporting the canines elsewhere by road to help them find owners.
But he knew he would be able to give dozens more abandoned pets new lives if he transported them in another way.
He had coincidentally started learning how to fly in 2013 as a hobby, but realized at the same time that he wanted to rescue animals, so went on to get his license.
Then in May 2015 he set up Flying Fur Animal Rescue and says he's single-handedly saved 742 animals since then, many which were neglected or abused.
In February the US Army ex-serviceman of eight years – an SPC who trained troops in Kentucky – even bought his own plane to help with the task.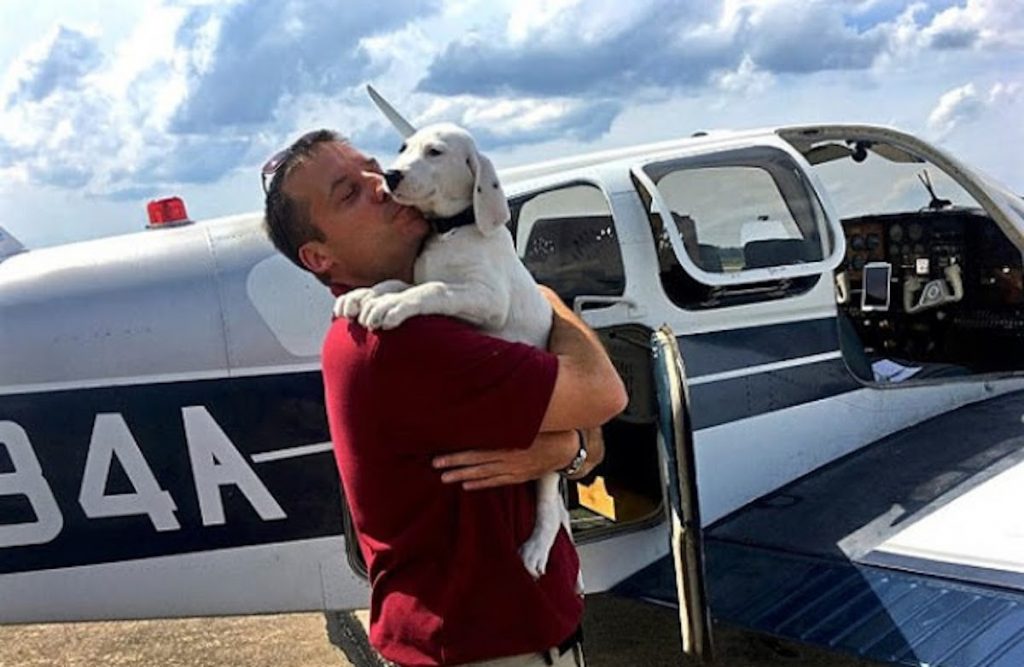 'Seeing the dogs at the shelter was heartbreaking. It was horrible to think that there were so many animals being euthanized because they're stuck in a certain area.
'The further south you go the more there is a pet overpopulation problem. It is distressing.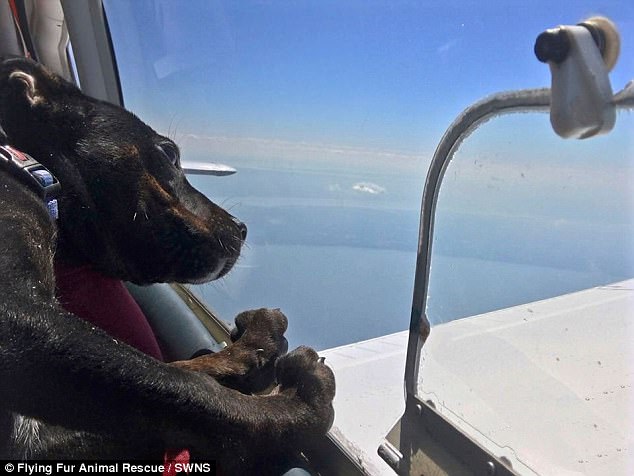 'I realized I could help make a difference by going down there, picking them up and taking them to other shelters.
'The plane is a tool that allows me to do a lot in a day that I couldn't do with a bus.
'It's an extremely emotional job but it's very rewarding.'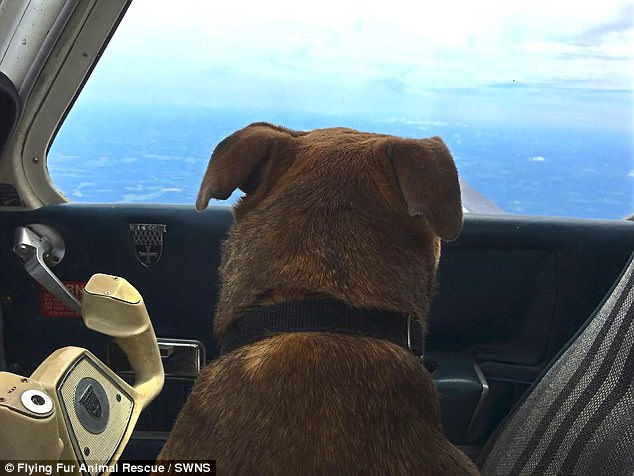 Mr Steklenski, who lives with his wife, fellow IT expert Michelle, 46, takes off a day or a half day once a month to fly to shelters, where he picks up some cats as well as dogs.
The caring pilot, who went on to adopt a second dog himself, Layla, now loads as many dogs and cats as he can squeeze onboard in one go – sometimes up to 23 in one trip.
He flies to North Carolina and takes them to shelters in other states where there's a better chance they'll be adopted.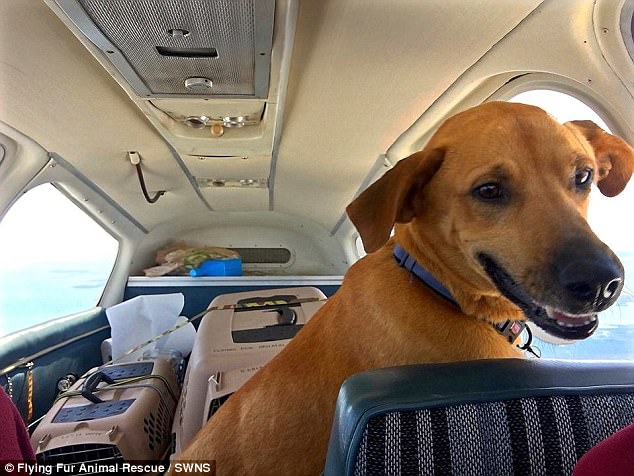 But though it's a battle finding the funds, he says actually making the cross-country trip with dozens of dogs is straightforward.
Mr Steklenski, who does not have children, said: 'Once the engine starts up they fall asleep or will stay awake and look out of the windows.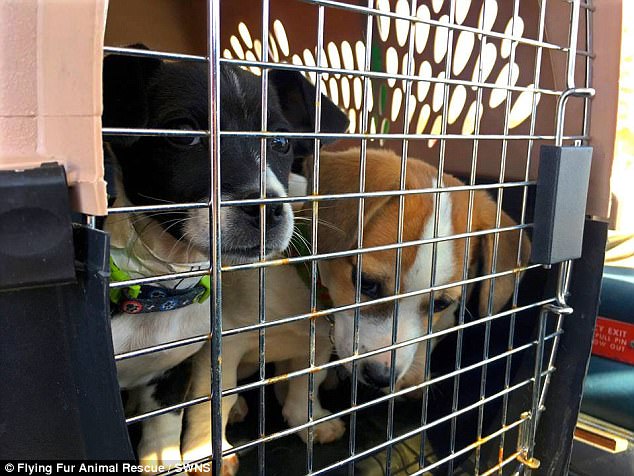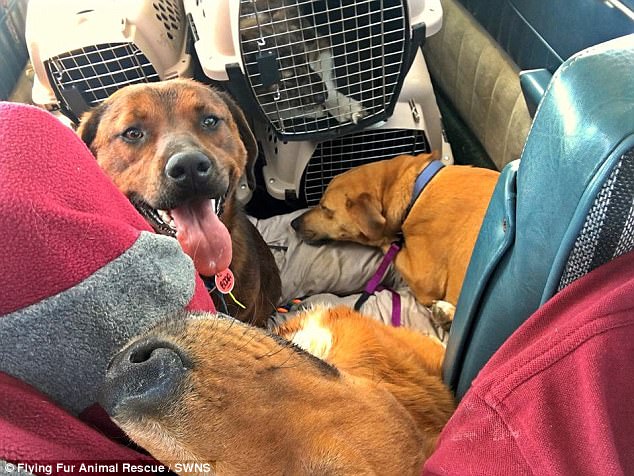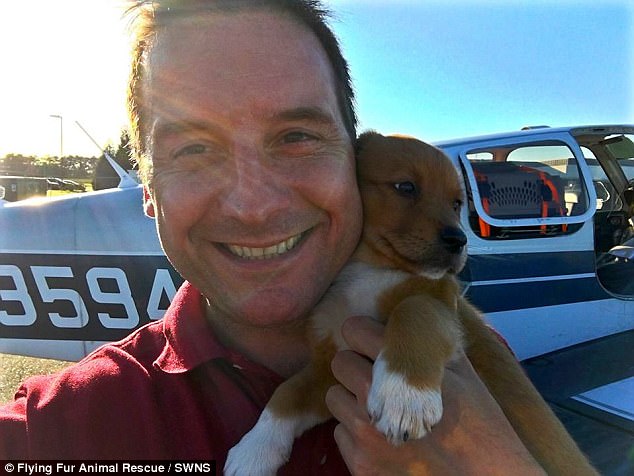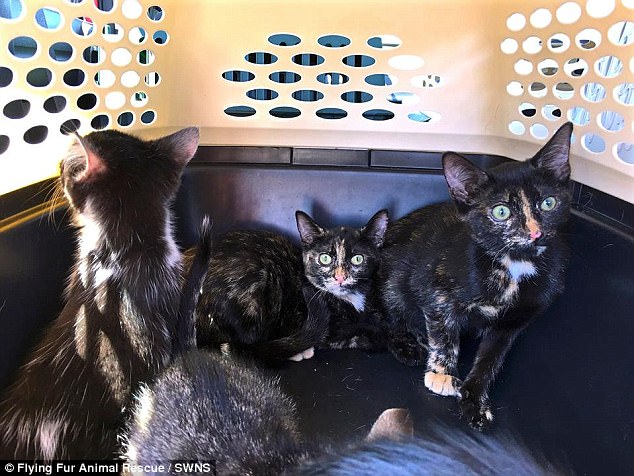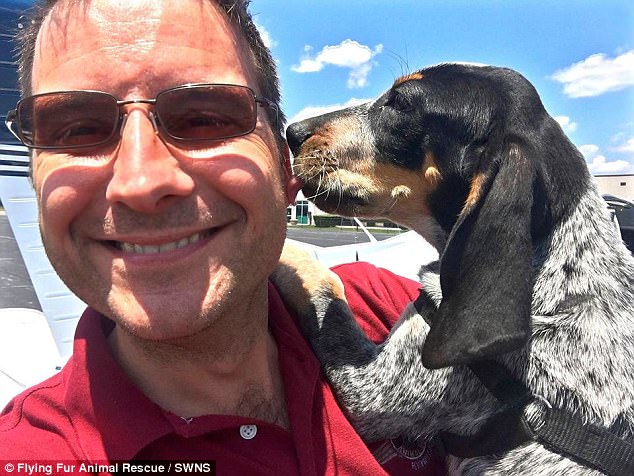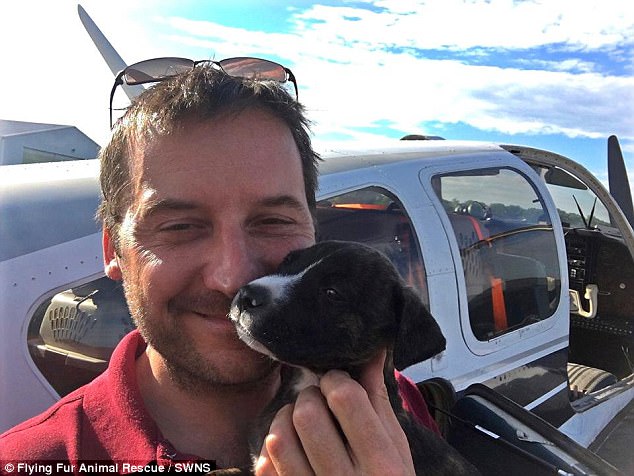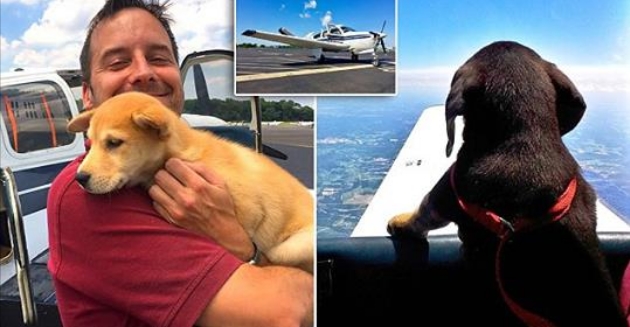 Check out the videos below to learn more about Flying Fur Animal Rescue! …and SHARE this with your friends and family! 🙂
Stay for one more story, be sure to check out these Top Trending Stories below:
10 Of The "Most Loyal" Dog Breeds On The Planet
Giving love and support to humans is something that some dogs do better than others.
While many dogs love everyone they meet and are willing to take treats or belly rubs from anyone, the pups we found are just the opposite.
These 10 dogs are some of the most loyal breeds on the planet. They are rock steady in their loyalty to their owner no matter what.
1) Akita
When the American Kennel Club (AKC) lists loyalty to describe the temperament of the Akita, you know they mean business. The beautiful double-coated working dog of Japanese ancestry is considered hardwired in protecting those she loves. They should be socialized with other dogs and people from the time they are puppies. Their silly, fun, but dignified personalities round out the loyal Akita.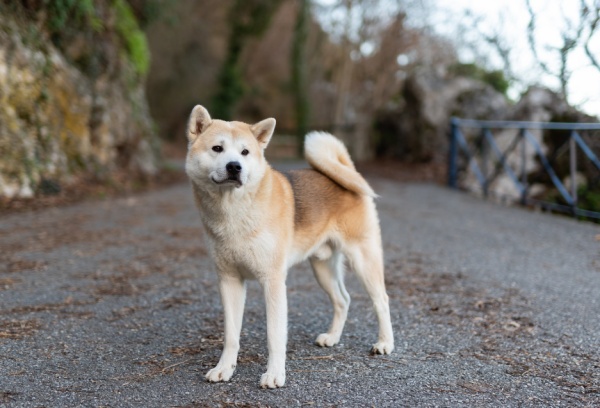 Source: NicoMonaco/Flickr
2) Boxer
This working dog is smart, full of energy, and oh so loyal to their family. They get along great with kids and have an innate instinct to protect their pack. He's a watchdog with a heart of gold who oozes dedication to his owner.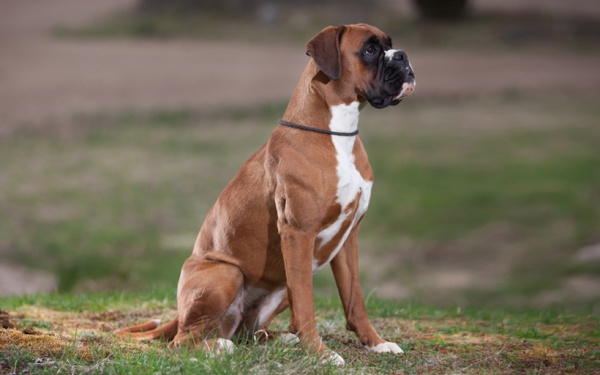 Source: Pierre Pocs Photography/Flickr
3) Skye Terrier
Known as the "small dog with the big ears," this adorable breed hails from the Scottish Isle of Skye, hence the name. Whether you live in the city or the country, this small dog with a big personality is steadfast in snuggling, playtime, and remaining loyal to his owners.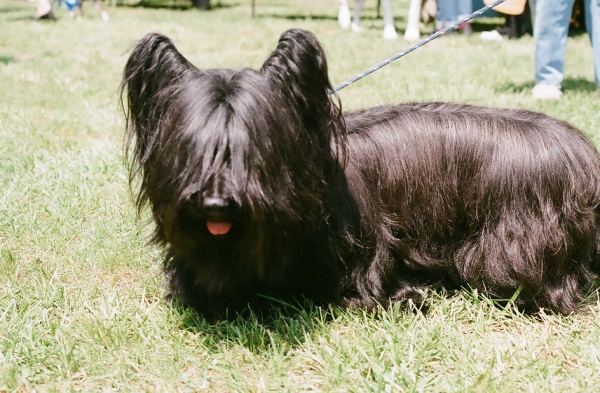 Source: WaketheSun/Flickr
4) Beagle
This merry hound is friendly, curious and incredibly loyal. While he doesn't mind the occasional couch potato time, this spunky pooch is energetic and merry. A fun fact about this hound: the breed standard is for 13 inches and under and another in the 13-15 inch category. No matter how you size him, these adorable dogs just want to cling to you.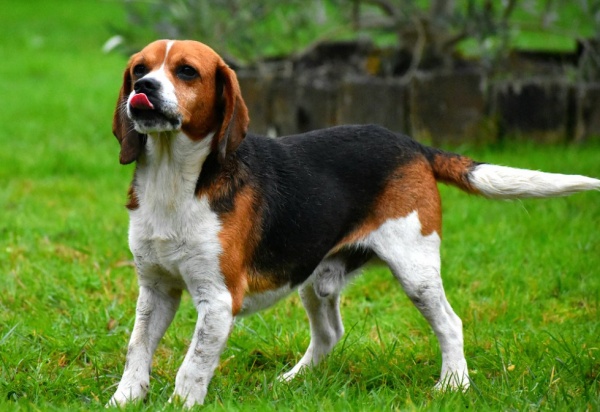 Source: Simon Hameau/Flickr
5) Shar-Pei
This wrinkly non-sporting breed is standoffish to strangers but very loyal to his owner. His ancient Chinese roots are part of the charm of the Shar-Pei. Regal, strong, and smart, if you want a BFF for life, this loose-skinned pooch may be the right choice for you.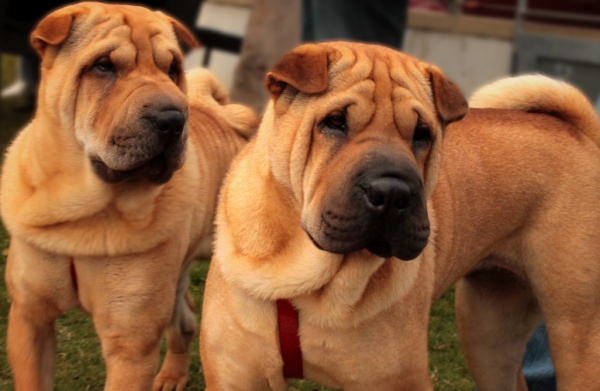 Source: Alessandro Persano/Flickr