A third of the global population has gone into complete lockdown amidst the rising casualties caused by the coronavirus (COVID-19) pandemic.
These mass quarantines aim to curb the spread of the disease by restricting people from venturing out.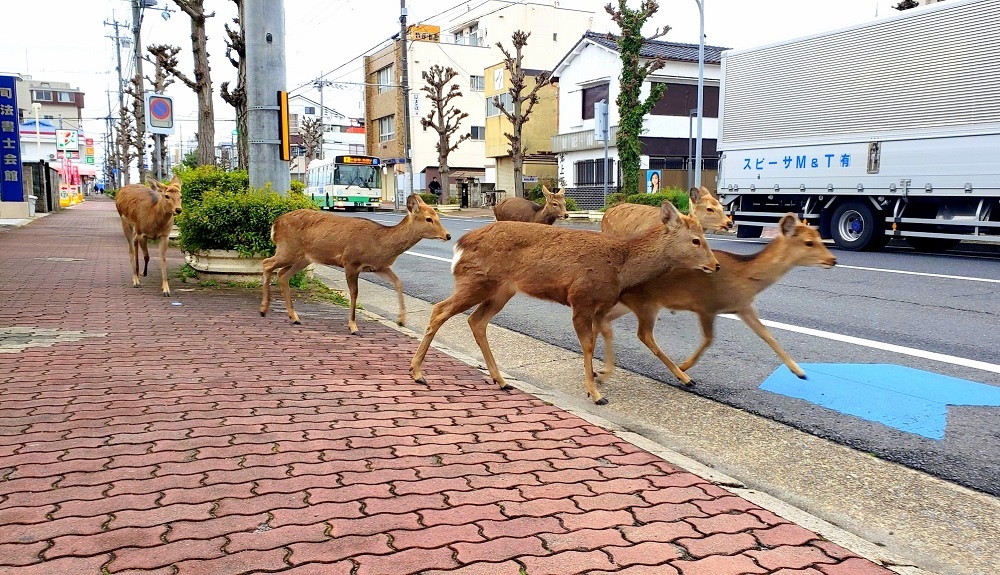 Source: @okadennis/Twitter
As the streets all over the world wear a deserted look, people have begun sharing their bizarre experiences during quarantine.
One of the most unexpected outcomes of the lockdown has been the liberated behavior of the wild animals.
In the past few days, several pictures showing wild animals roaming in the empty city streets have popped up online.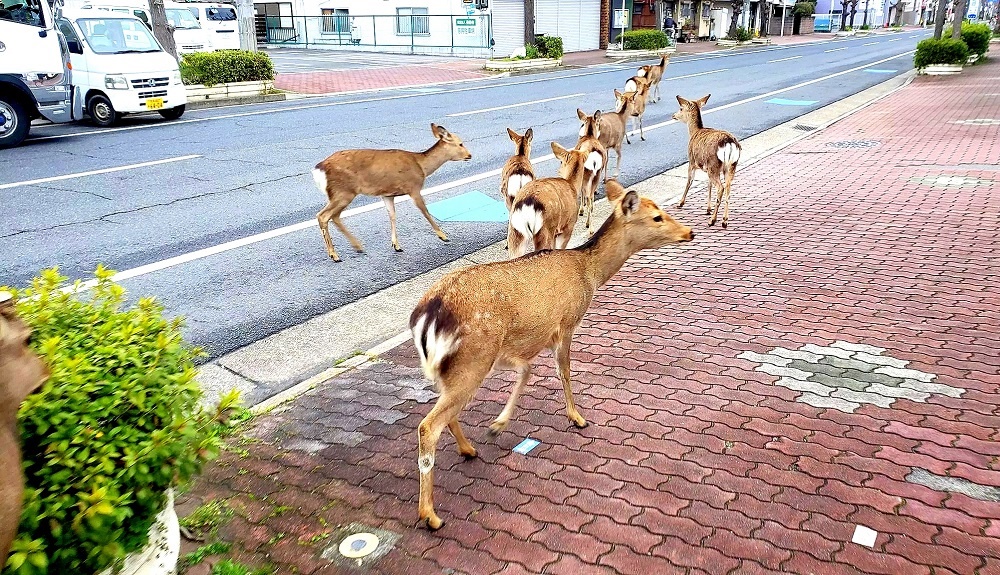 Source: @okadennis/Twitter
Residents of the Japanese city of Nara were caught by surprise when they witnessed the local deer population walking freely through the vacant streets.
The deer were apparently inhabitants of the wildlife park, and had never left the park's premises before.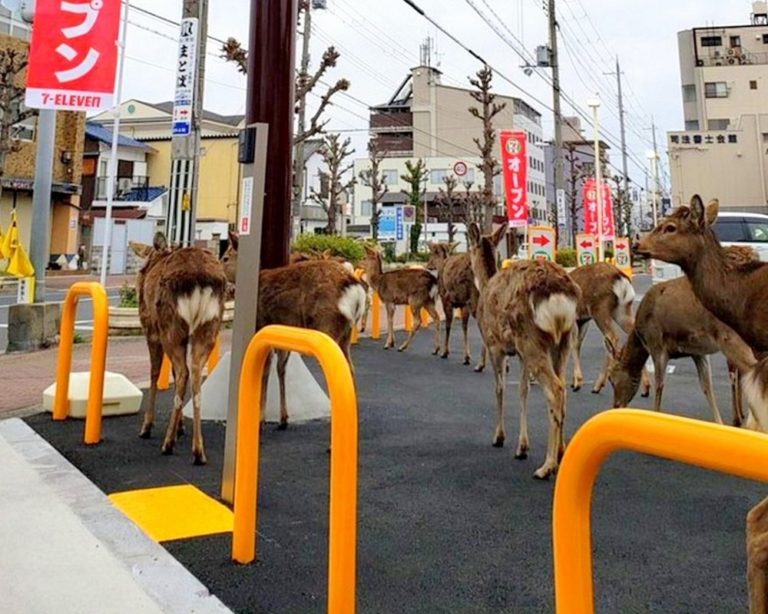 Source: @okadennis/Twitter
But as per many shared photos and videos, the deer happily strolled through the city without any inhibitions! They definitely enjoyed their day out!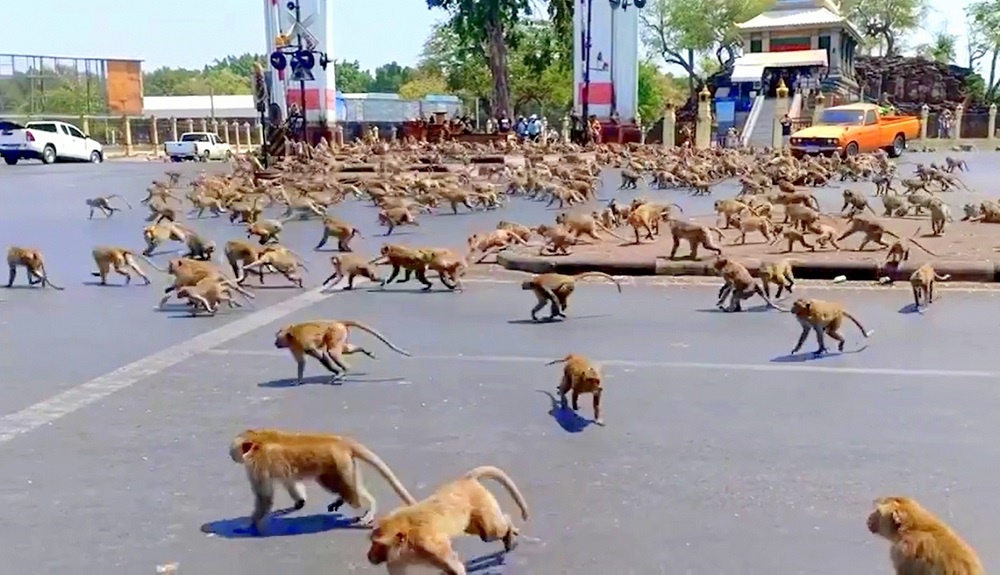 Source: Sasaluk Rattanachai/Facebook
In another video shared by a resident from Lopburi, Thailand, a massive troop of hungry monkeys were seen invading the streets in a complete riot!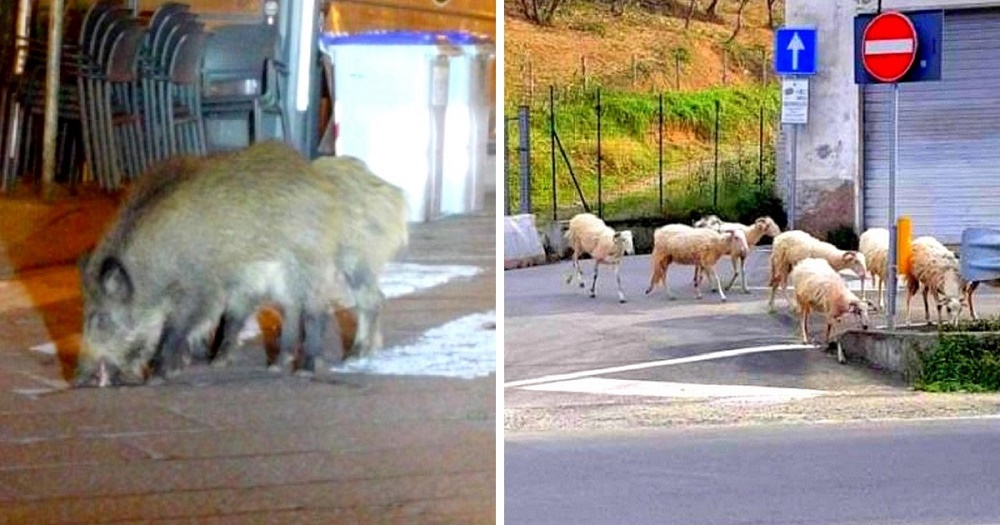 Source: taylorswifh/Tumblr | bi-until-theday-idie/Tumblr
As we know, Italy is facing one of the worst impacts of the virus outbreak. The local residents have also been sharing pictures of both wild and domestic animals casually walking past many neighborhoods.
A number of people spotted wild boars and herds of sheep hunting for food on the streets.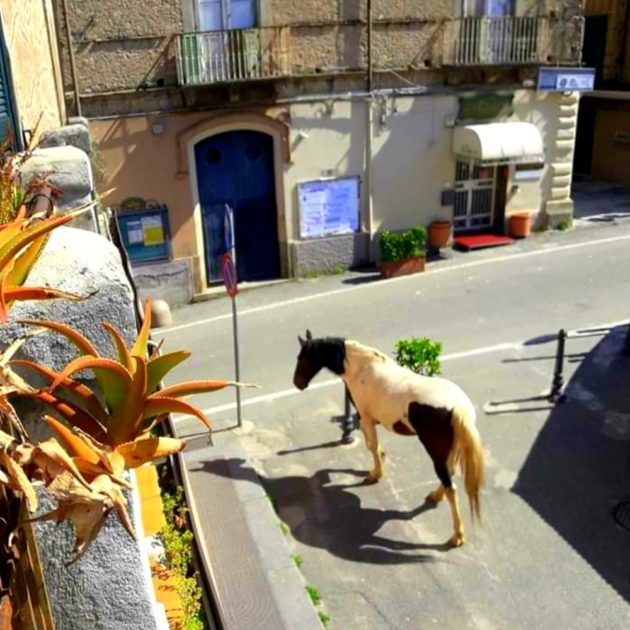 Source: dopo-magari-lo-cambio/Tumblr
One of the residents even witnessed a beautiful horse quietly standing by their house! What a sight!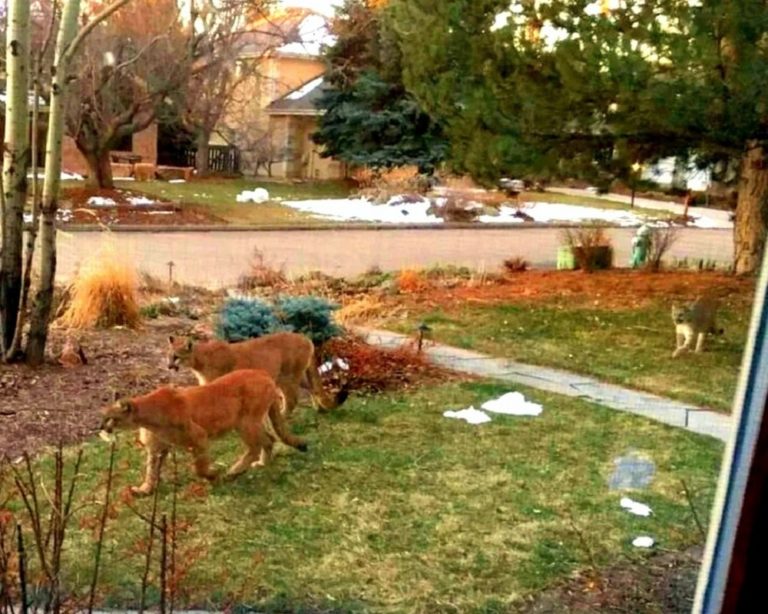 Source: clicktosave/Reddit
There have been many reported sightings of wild animals in USA as well. Recently, mountain lions were seen wandering without any fear on the streets of Boulder, Colorado!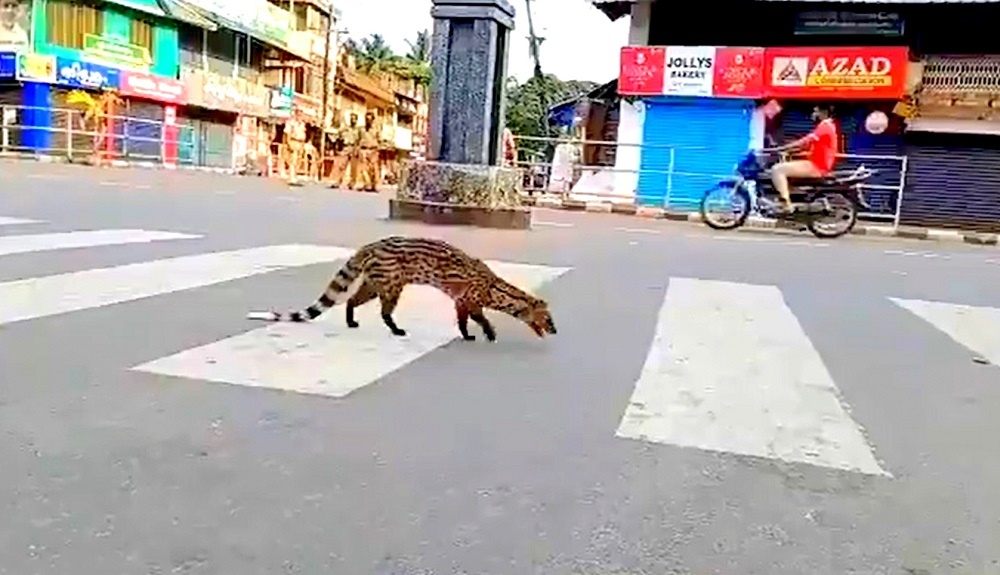 Source: @DGrieshnak/Twitter
In another video, a small Indian civet was spotted roaming the streets in Kerala, India. This is a rare day-sighting as the small Indian civet is normally a nocturnal animal!
The initial days in quarantine have already been quite eye-opening in terms of nature's revelations. Only time will tell what other tricks Mother Nature has up her sleeve.
Our request to everyone is this – stay home, stay safe!
Click the video below to watch the amazing sight of a deer herd taking over the streets of Japan!
Please 'SHARE' to pass on this story to a friend or family member
今朝の🦌動画
コンビニへ寄り道の巻😁#奈良#鹿 pic.twitter.com/bnqJnqCyyI

— okadennis (@okadennis) March 4, 2020