A Florida woman frantically called 911 after she discovered an 11-foot long alligator in the kitchen of her Clearwater home.
While she initially thought the alligator had gone through her garage, it turns out that it had smashed through a low window wandered inside.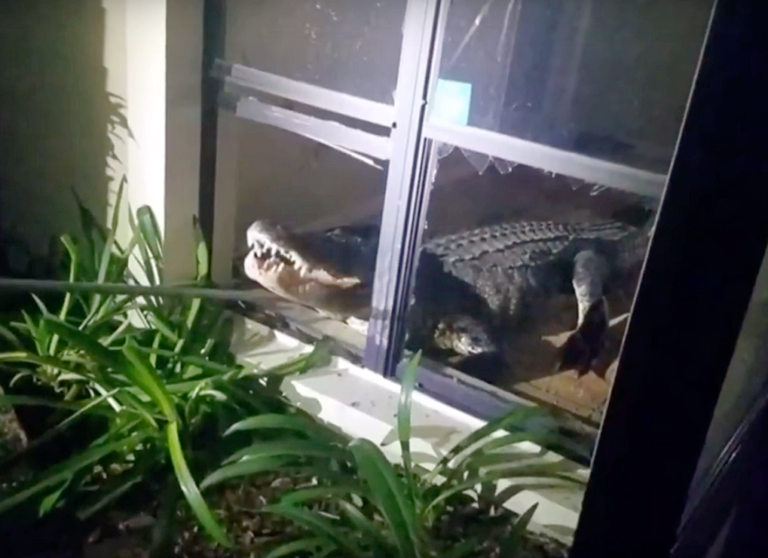 Inside Edition/Youtube
The local newspaper delivery woman had seen the alligator lashing out in front of the condo complex and then heard a loud crash.
The 911 dispatcher who answered the phone was shocked to hear there was an alligator inside her home and asked again to double check that he was hearing her correctly.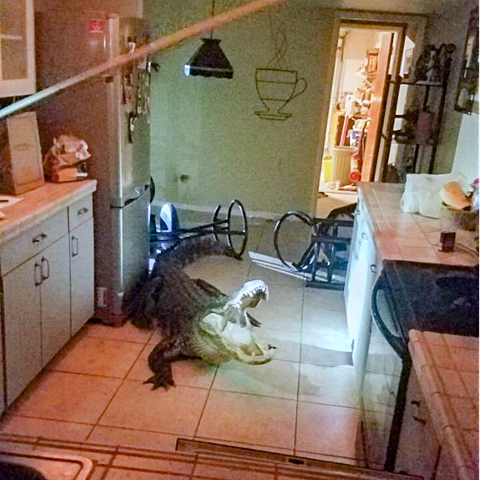 Inside Edition/Youtube
Soon after, a trapper came to remove the gator from the home, but the gator managed to make a grand exit. Before the trapper caught the alligator, he knocked over a nearby wine shelf, which caused a few bottles to fall and break, leaving a pool of wine on the floor as a parting gift.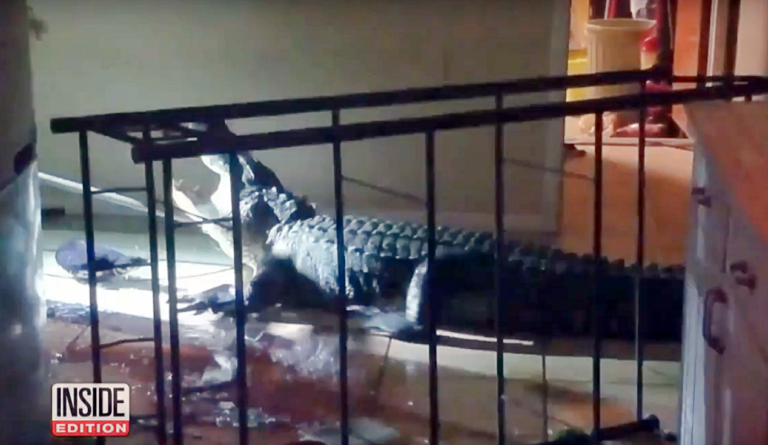 Inside Edition/Youtube
The alligator has been safely relocated and was unharmed aside from minor cuts. Thankfully, no one in the house was injured.
Watch the video below to hear the unusual 911 call:
Please 'SHARE' to pass on this story to a friend or family member