Please share and pass this story onto a friend or family member above!
As dog owners, we always seem to wonder and worry if our pets would remember us after a long time of being away from them.
But dogs are so smart and loyal, and they are capable of amazing things.
And to answer that question once and for all, the situation in the video below provides the ultimate test.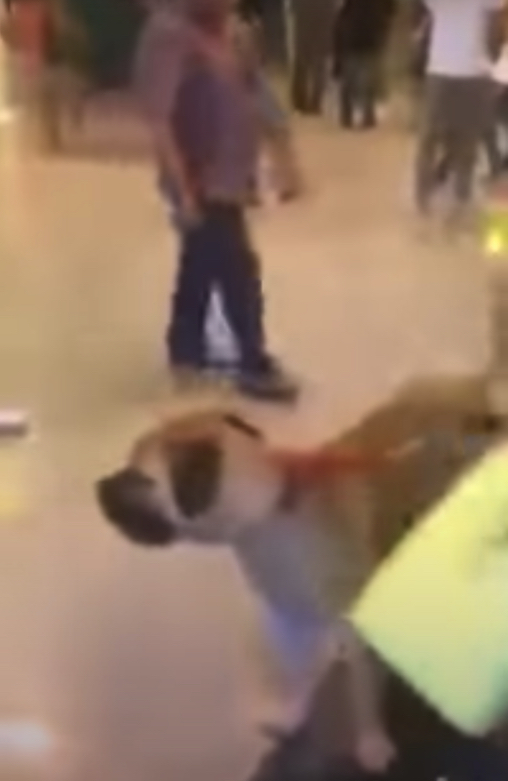 Source: Lazy Owly/YouTube
It has been a long three years since the dog has seen his dad. Mom brings him to the airport on his leash to wait for the man to step off the plane.
And then they turn around and there he is. The dog stops and stares as they wonder if the dog remembers his owner. But after a few seconds, they get the reaction they'd hoped for! 🙂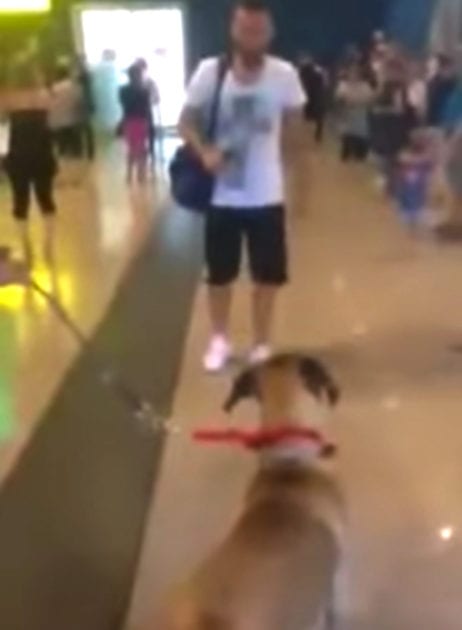 Source: Lazy Owly/YouTube
The dog whimpers and cries and jumps all over Dad to welcome him home with kisses.
It's such a wonderful reunion, everyone in the airport terminal stops to watch the scene play out. They can't help themselves!
It's such a heartwarming moment to witness.
Please 'SHARE' to pass on this story to a friend or family member