Karma the elephant sadly spent the first 46 years of her life in captivity.
She was used by people to carry heavy loads and was often paraded around as a prop to beg for money on the streets of India.
But it wouldn't always be this way. Better late than never, she'd get her first taste of freedom.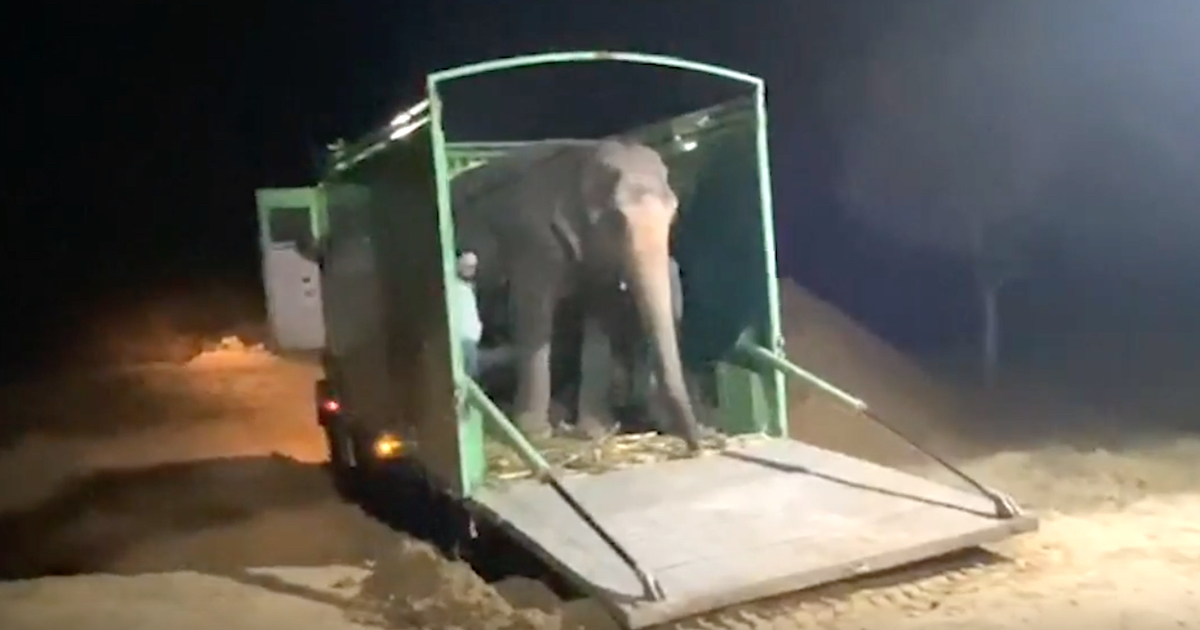 Wildlife SOS stepped in to rescue Karma and set her free, and in the video below, you can see her walk off of the trailer to that freedom.
She's blind and will undergo a comprehensive medical exam and treatment and live out her days at this elephant hospital.
Watch as she tentatively feels her way step by step into this new life.