For weeks, a woman had been spotting a lonely German Shepherd living in the vicinity of a deserted Los Angeles river canal.
The sickly creature had no food to eat and no place to sleep, and was often spotted lying in the cold and shallow river water in the embankment.
The woman eventually realized that the dog had been abandoned, so she gave a rescue call to Hope For Paws.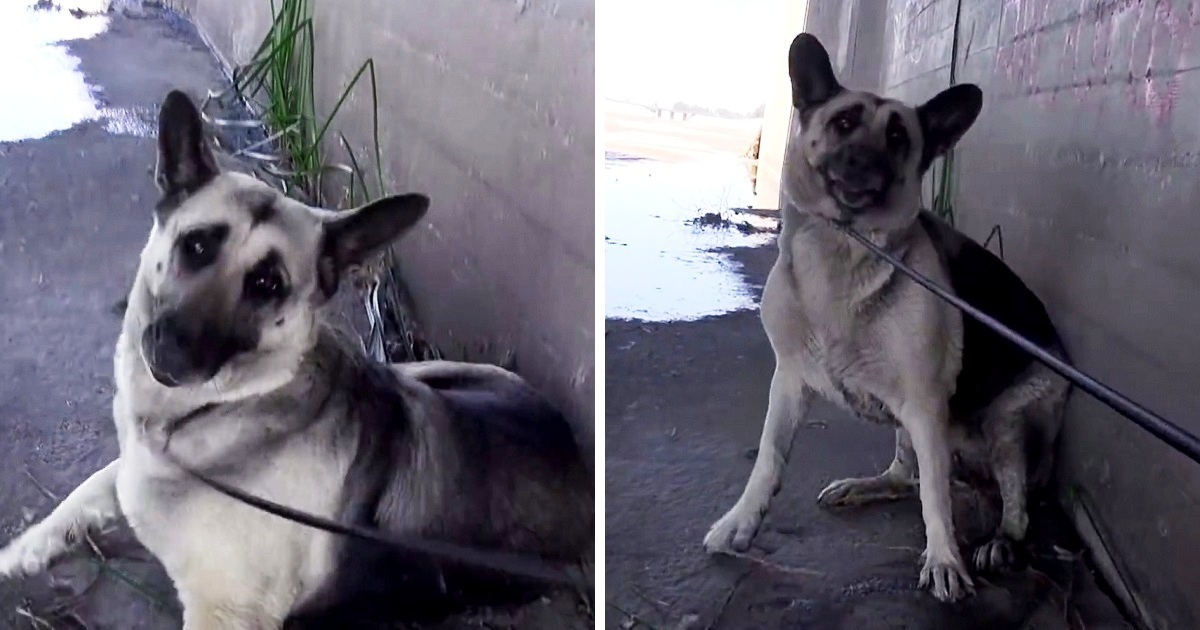 Source: Hope For Paws/YouTube
When the rescuers arrived, they saw the dog, later named Adrienne, trying her best to get some sleep. She was curled up in the driest portion of the canal, just inches away from the dirty cascading water.
One of the rescuers sneaked up on her and slid the catchpole around her neck. But the sudden move caused Adrienne to panic, and she began twisting away in a desperate attempt to break free.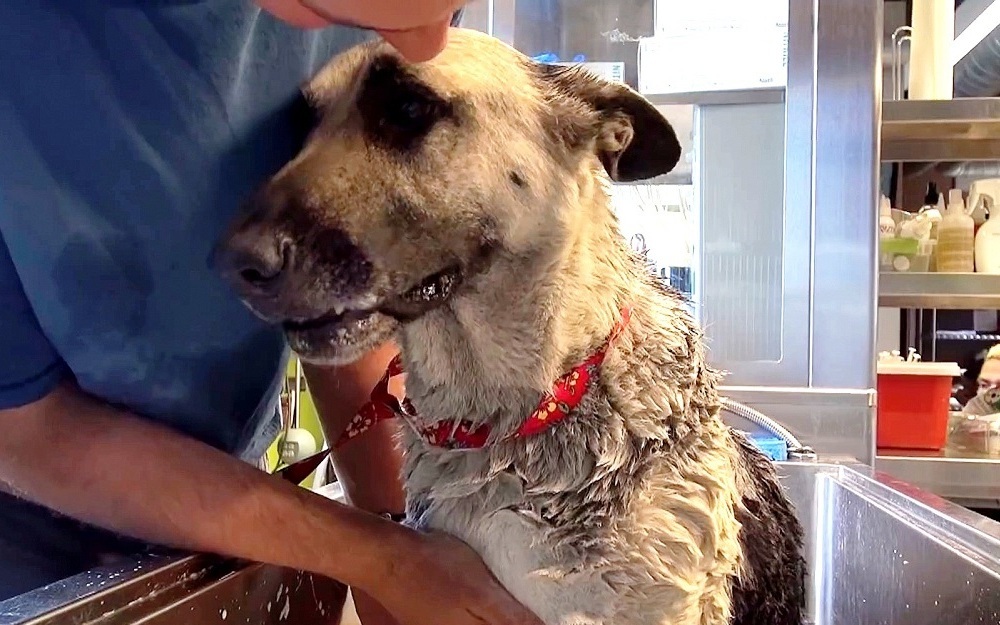 Source: Hope For Paws/YouTube
Seeing Adrienne's devastatingly sad and defeated face, the rescuers decided to gently coax her into trusting them. They offered her plenty of food and petted her until she felt safe again.
Once Adrienne lost her anxiety and fears, she happily trotted along with the rescuers and got into the rescue car!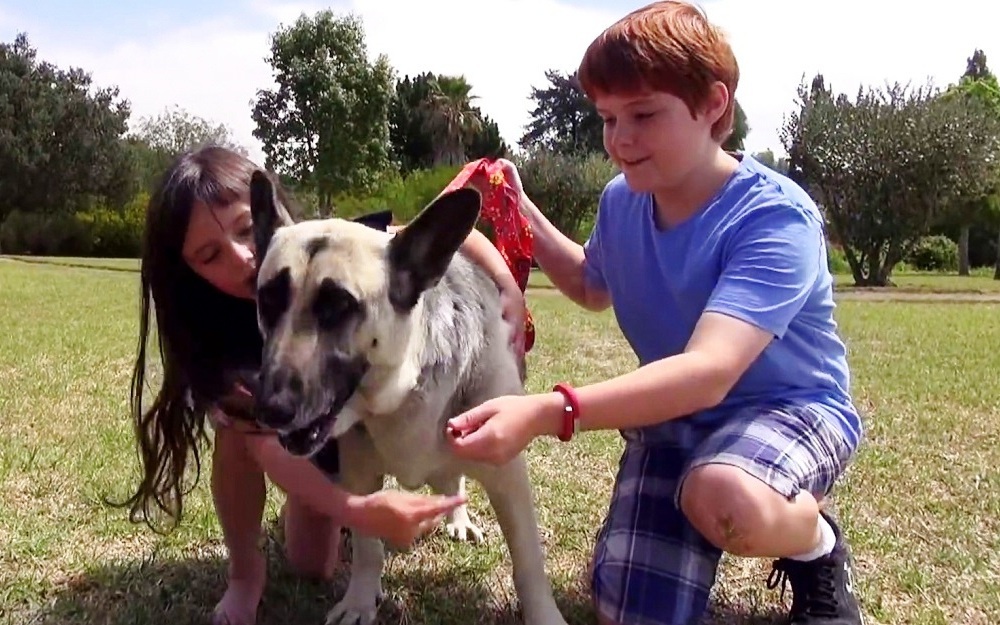 Source: Hope For Paws/YouTube
At the shelter, Adrienne received a rejuvenating bath that washed away all the dirt and grime accumulated on her beautiful fur.
The lovely pooch is now enjoying her time in a wonderful foster home where she is surrounded by kids who dote on her all day!
Click the video below to watch a starving and lonely Adrienne's heart-touching rescue from the river canal.
Please 'SHARE' to pass on this story to a friend or family member