Adrian the dog has always harbored a deep fear of water bodies. Whenever her family took her to the pool, the terrified girl straight-up refused to engage in any pool-related activities.
However, Mom wanted Adrian to be a confident swimmer, so she hatched a plan to help her dog overcome her pool-phobia.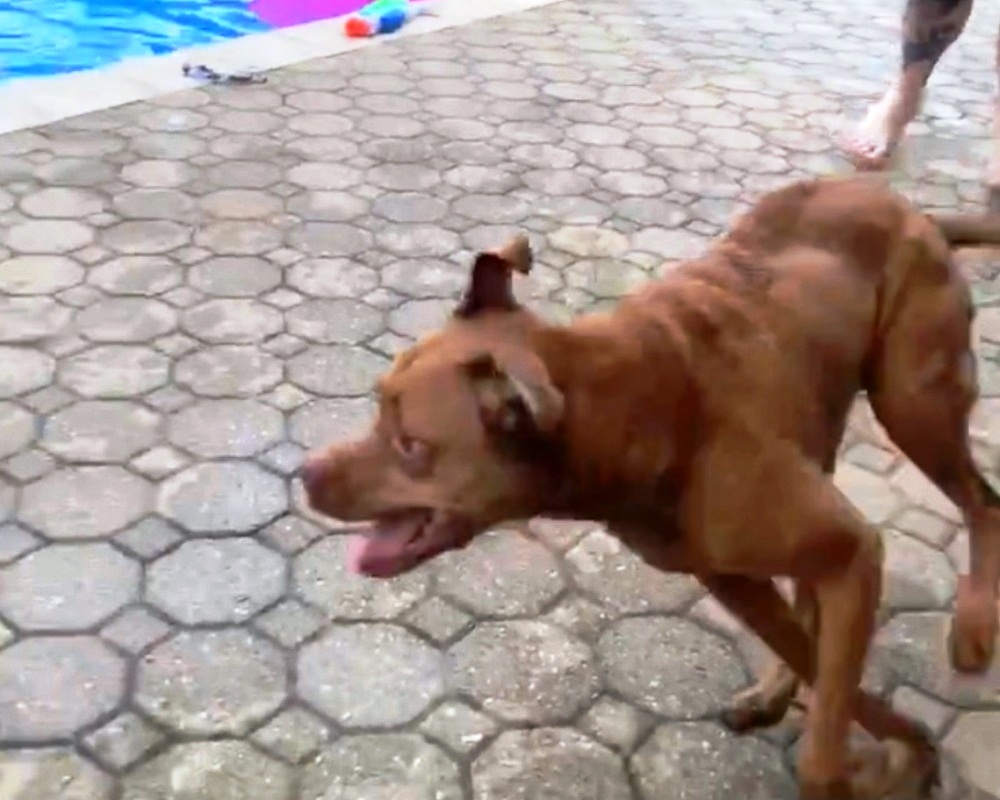 Source: ViralHog/Youtube
In this video, we see Mom jumping into the pool and screaming at the top of her voice as she pretends to drown. Adrian works herself into a state of frenzy as she hears Mom's distressed cries.
She immediately runs toward the pool, but pauses at the edge when her pronounced fear of water overpowers her mind again.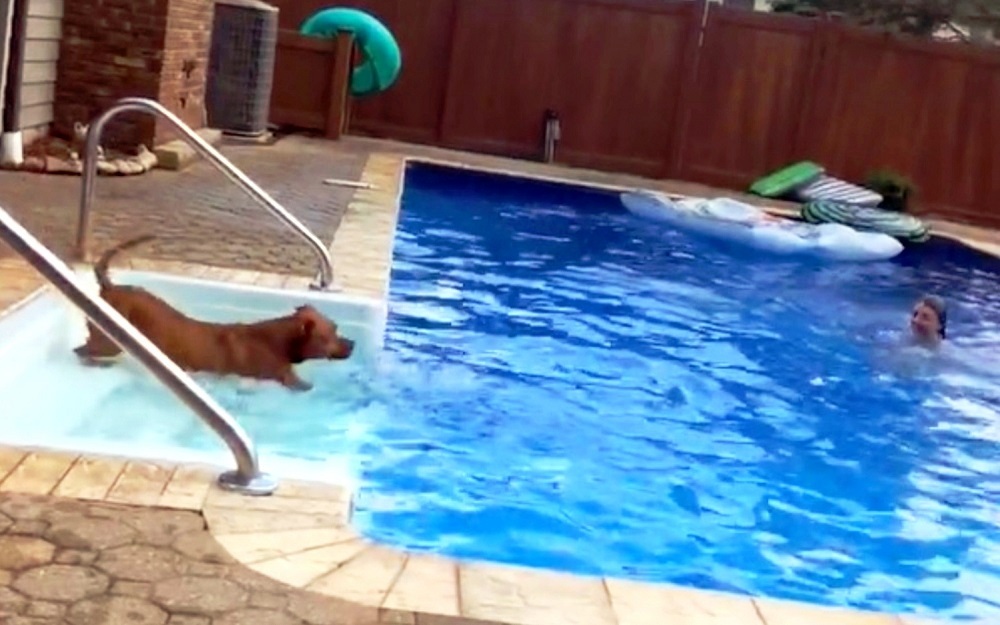 Source: ViralHog/Youtube
As Adrian watches Mom struggling in the water, she runs around the pool and finally resolves to rise above her fears to save her dear human.
She takes a leap of faith and dives right into the water. She then skillfully swims across to find Mom.
Overwhelmed at her dog's faithful gesture, the woman proudly hugs her brave pooch to convey her gratitude!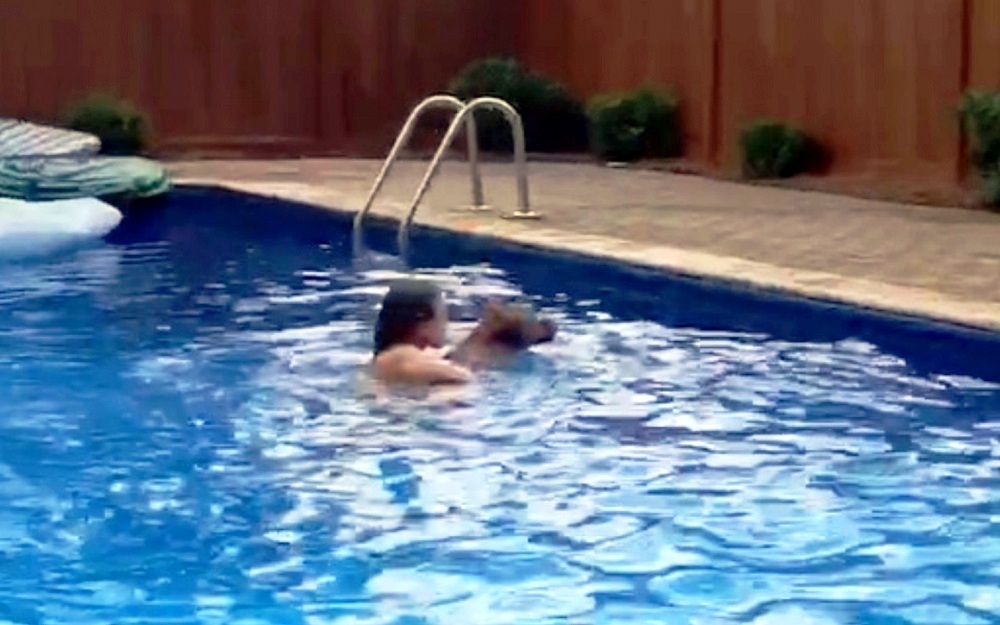 Source: ViralHog/Youtube
Thanks to Mom's theatrics, Adrian has finally conquered her fear of pools and isn't scared of aqua adventures anymore!
It is truly inspiring to see that despite her debilitating nervousness around pools, Adrian stepped up when she thought that her human was in danger.
This loyal good girl is our hero of the day!
Click the video below to watch how Adrian heroically conquered her fear to "save" her human!
Please 'SHARE' to pass on this story to a friend or family member