WARNING: GRAPHIC CONTENT
Abigail the Pit Bull was about 3 years old when she was found discarded by the members of a dog fighting ring. She was being used as a bait dog as she closely resembled a worn-out chew toy.
She was dying from deep puncture wounds on her head, lacerations on her back, and a massive wound on her face.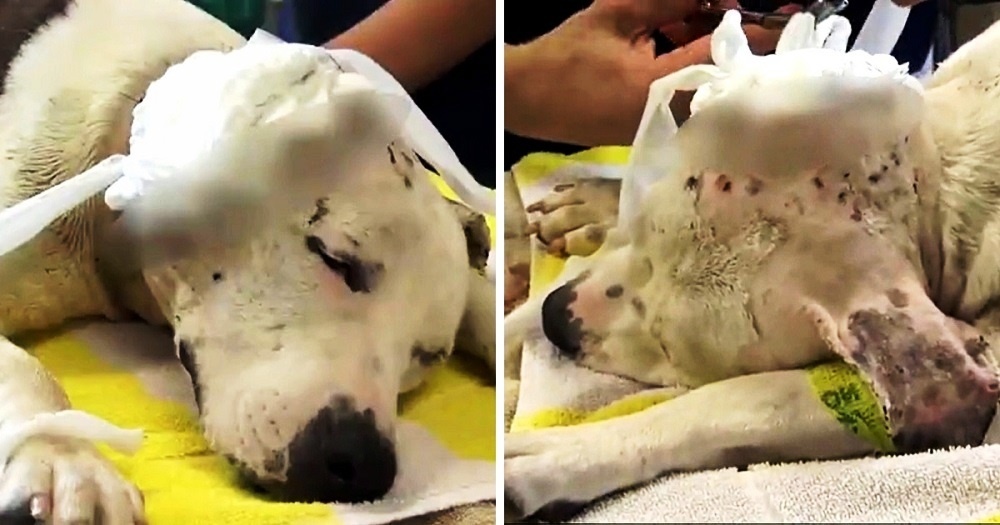 Source: FOX 4 Now/Youtube
The rescuers who tended to her saw that an entire part of her face was missing, and her ear was gone too. Her situation was critical and very painful, but the vets refused to give up on her.
They operated on her multiple times and monitored her non-stop for weeks. Meanwhile, the rescuers shared her story of nightmarish abuse on social media.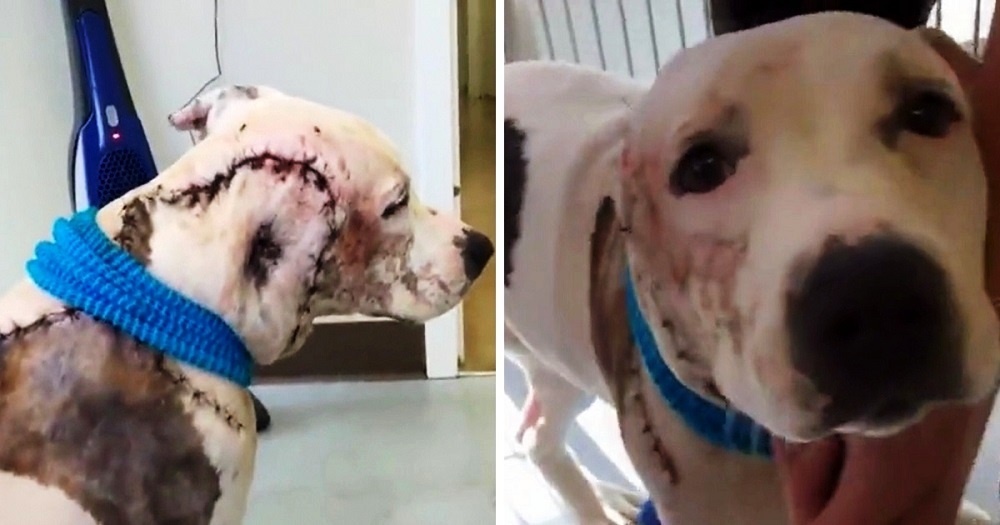 Source: FOX 4 Now/Youtube
Soon, support started pouring in for Abigail from all over the world. People prayed for her to keep her strength, and fashioned unique hats for her to cover her missing ear.
The abundance of love worked like magic for Abigail. She shocked her caretakers by making a speedy recovery!
Her playful, cuddly personality shone through despite the scars that disfigured her permanently!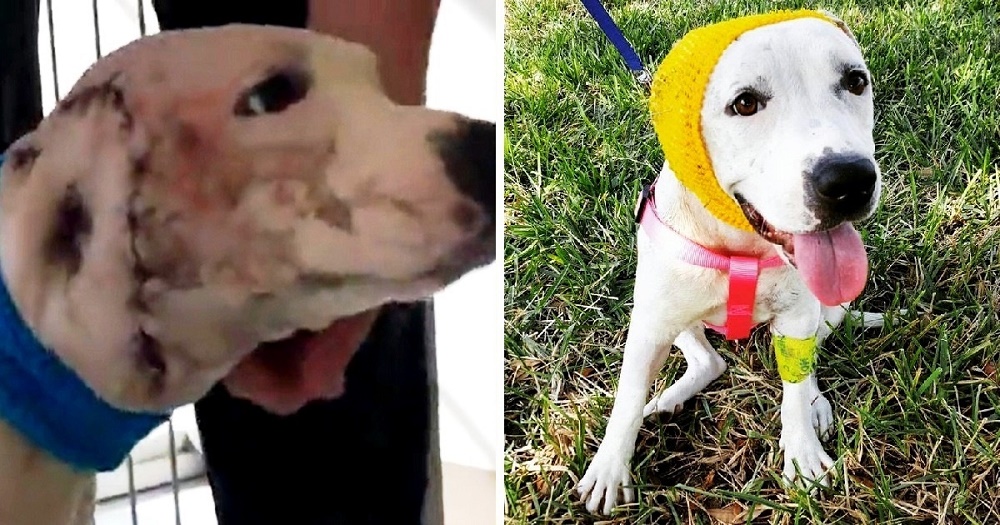 Source: FOX 4 Now/Youtube
Abigail still needs some more surgeries, but she's a happy girl now who has left her tragic past behind. She loves her bonnets and hats, and is positive that her new humans won't let her down anymore.
Abigail's smiles at the end of this video have truly warmed our hearts. She's a true survivor and a lover!
Click the video below to watch Abigail's disturbing story of abuse and her miraculous recovery!
WARNING: The contents of this video may be disturbing to some viewers.
Please 'SHARE' to pass on this story to a friend or family member