This senior Dachshund had undoubtedly seen better days, but she didn't want it to end like this. Abandoned in a shelter, the 18-year-old blind dog simply wanted to be loved again.
Muneca had lost a great deal in her life: a family, a home and her eyesight too. Above all else, she wanted to have a connection with someone again.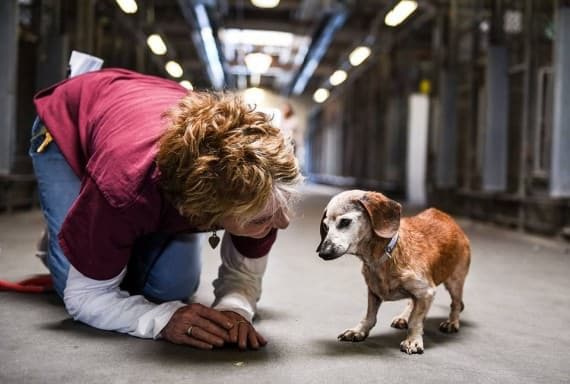 That's the reason why, when she met her very first human in the shelter, she didn't want to let her go. Longtime volunteer Elaine Seamans went to visit Muneca, and the 18-year-old blind dog leapt into her arms.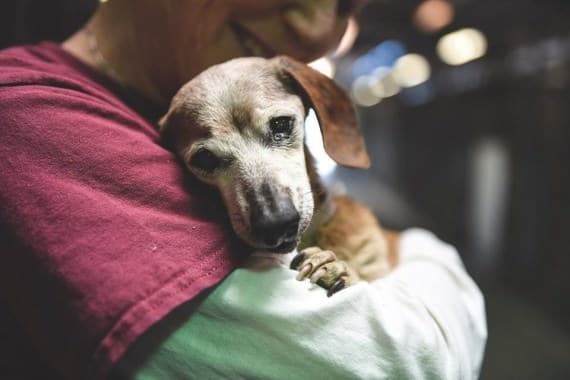 JOHN HWANG
Also around was photographer John Hwang, and it was his photo that changed everything for Muneca. Shared on social media sites, the picture caught the eye of a rescue group known as the Frosted Faces Foundation.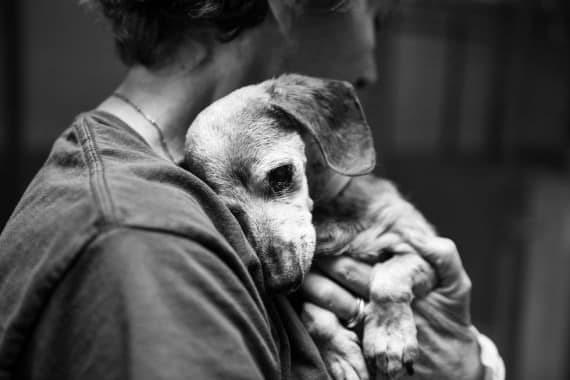 JOHN HWANG
They took Muneca to a veterinarian for an examination and, after that, she will be placed in a foster home. From that point on, she hopes to find her furever home.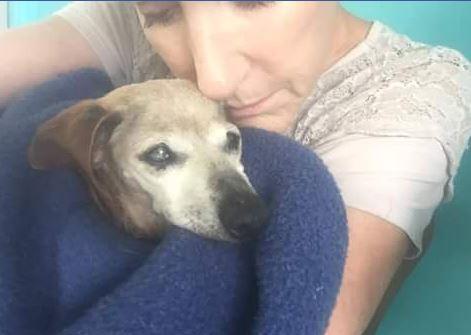 JOHN HWANG
If you would like to give this lovely senior dog a furever home to live out the rest of her life, please visit Frosted Faces Foundation and fill out an adoption application.
It would mean the world to Muneca.