This is the adorable moment a golden retriever helps its owner bring in the shopping bags from the car while wagging its tail.
The pooch from Candelaria, Uruguay, wondered out to meet its owners on the drive of their home after they returned from a long day of shopping.
As the dog gently takes the paper bags from one owner in its mouth by the handles another owner can be heard saying 'muy bien', 'Very good!' in Spanish from behind the camera.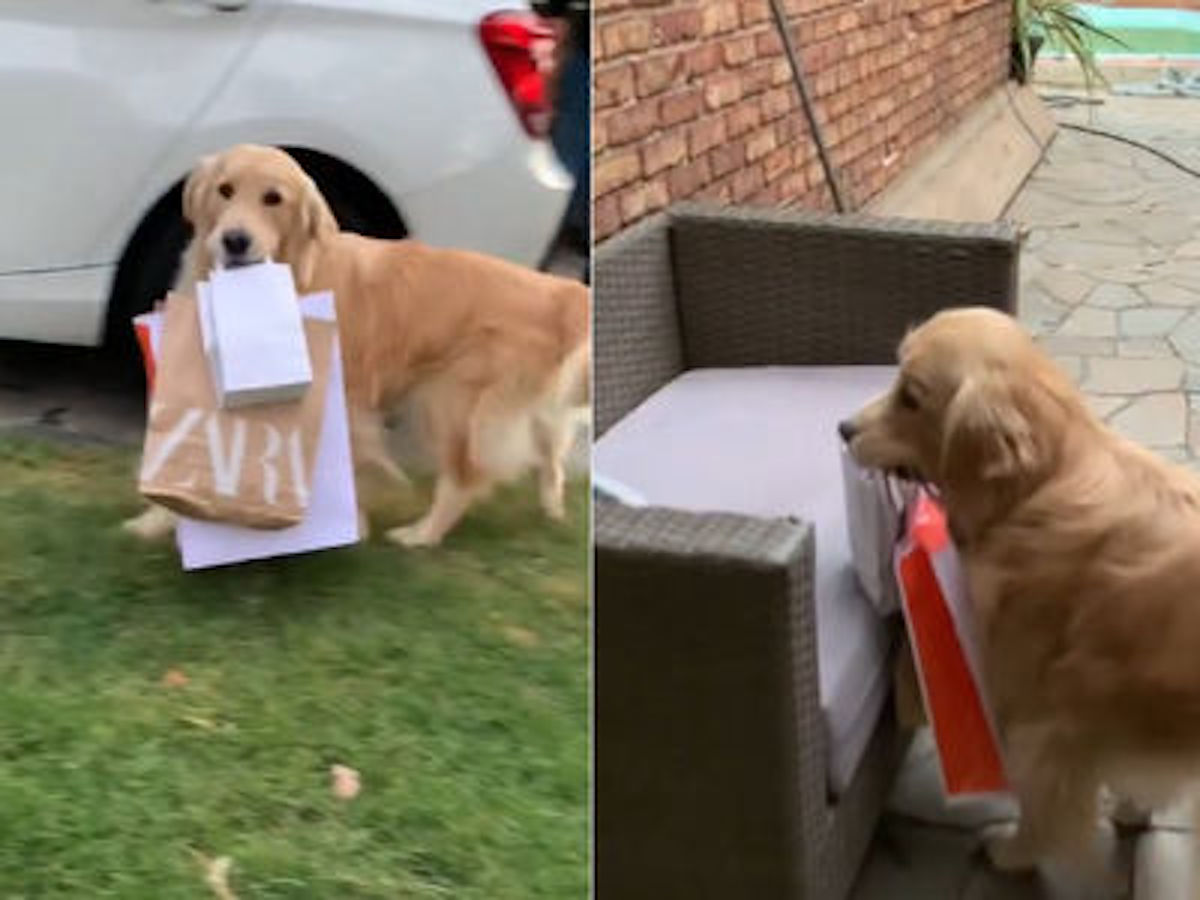 Trotting through the house the helpful dog finds a bench to lay the newly bought items down on.
Unlike the family's other dogs the bag-holding canine springs into action on his owners' return – jumping up to the boot of the car to show that he wants to help unload the goods.
Check out the video below! …and SHARE this with your friends and family to spread a smile! 🙂