Firefighters are some of the bravest and selfless people in the world. It requires an individual to be on alert at all times. You never know when an emergency happens and help is needed.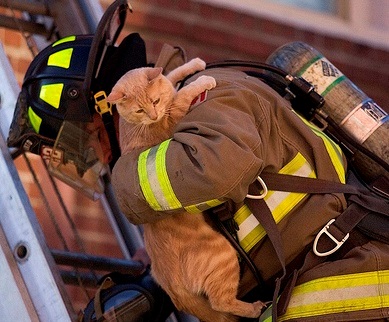 Above all else, firefighters have enormous hearts, and they are willing to risk their lives for the safety of no only a human being, but an animal as well.
The photos in this post will help capture some of the amazing rescues firefighters have made for the life of an animal.
A blind dog named Inge fell off a ferry dock and into a freezing cold Lake Ontario. This firefighter plunged into the icy water and pulled the dog to safety.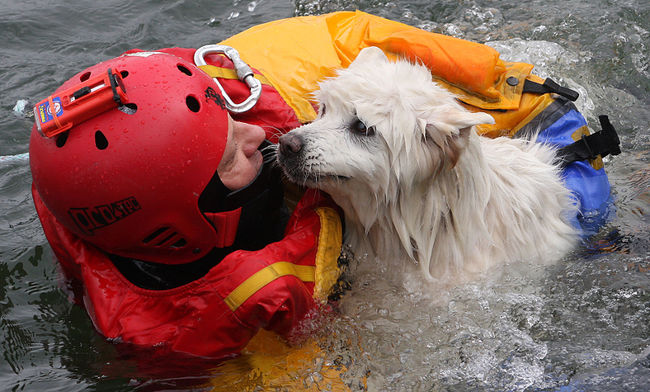 Firefighter quenches a koala's thirst as a brushfire spreads across Australia.